Mushrooms of Yenepoya campus documented
Mangalore Today News Network
Mangaluru, May 22, 2018: In a unique initiative, Yenepoya (Deemed to be University) has undertaken a complete mushroom audit of the Derlakatte campus. The study conducted over a period of six months has yielded rich information on the macrofungal resources of the campus. The information has documented in a ready reference book titled 'Macrofungal Resources of Yenepoya University'. Chancellor Yenepoya Abdullah Kunhi released the book at a ceremony held on the campus on Tuesday, 22 May 2018 in the presence of Vice Chancellor Dr. M. Vijayakumar, Registrar Dr. G. Shreekumar Menon.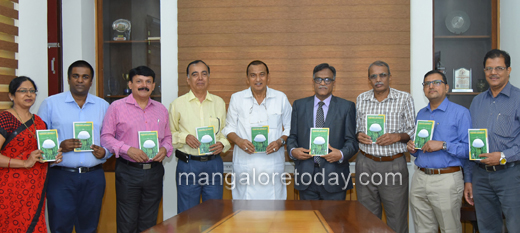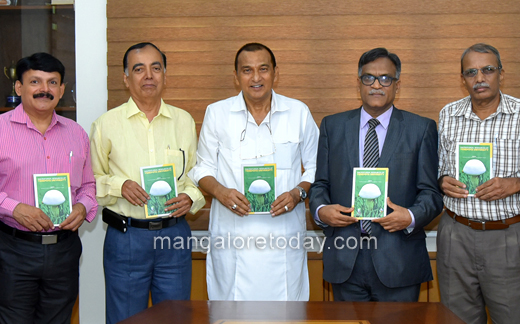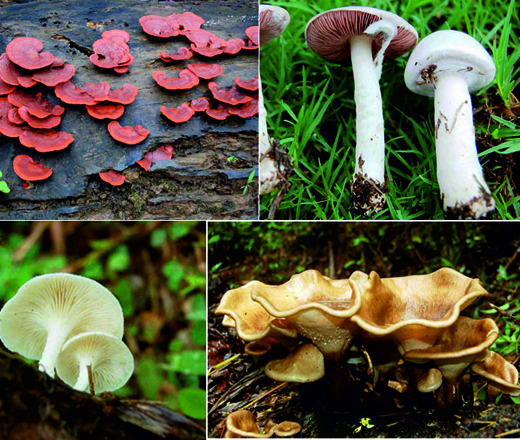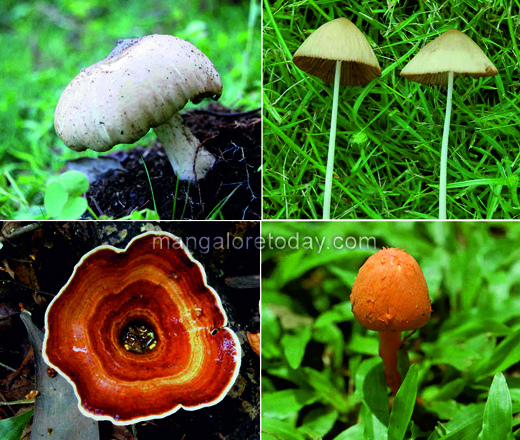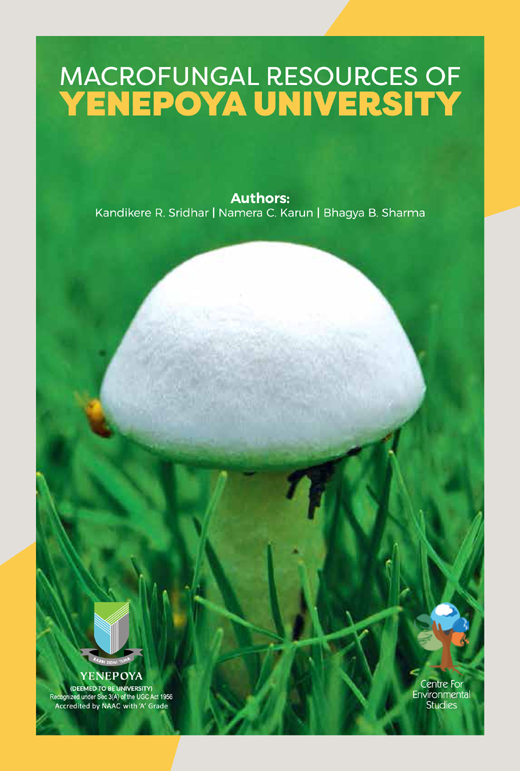 Yenepoya is the first educational institution in the region to initiate such a study of mushrooms on the campus. Though mushrooms play a unique role in the ecosystem, importance is always given to only flora and fauna. Yenepoya has initiated other similar studies to document the flora and fauna of the campus too.

The study of macrofungal life on the campus was undertaken by a research team led by Prof. K. R. Sridhar, Dr. N, C, Karun and Dr. Bhagya B. Sharma during June-November 2016. About 60 species of mushrooms have been observed on the campus, out of which about 40 have been described in the book. Out of the 40 species published, 12 species are edible, 12 species are medicinal, two species ectomycorrhizal and one species is parasitic on insects. Two species which are rare and known to be poisonous are also recorded.

The book is dedicated to Prof. M. Abdul Rahiman, former vice chancellor, Kannur and Calicut Universities.

Yenepoya has strived to make its 32 acre campus into an eco-friendly zone. The institution has undertaken various measures for greening the campus with different landscapes like lawns, arboretum, bamboo thickets, medicinal plant garden, areca plantation, acacia groove. The campus includes a large rainwater harvesting pond, roof water harvesting, waste water treatment and recycling plant, vermicompost unit and solar power generation facility. The university carries regular environment audit of the campus and fosters eco club for the students. It is hoped that these activities will inculcate love for nature among the students who study here and inspire them to act as brand ambassadors for nature conservation in the future life.

Write Comment
|

E-Mail
|
Facebook
|

Twitter
|

Print