Mother Theresa International Film Festival in city from Sept 19-21
Mangalore Today News Network
Mangaluru, Sep 17: The World Catholic Association for Communication's India chapter (SIGNIS) in association with Canara Communication Centre and Missionary of Charity Sisters Mangaluru, to hold 'Mother Teresa International Film Festival 2016' in Mangaluru from September 19 to 21. It is to mark canonization of Mother Teresa," said Fr Richard D' Souza, director of Canara Communication Centre Mangaluru.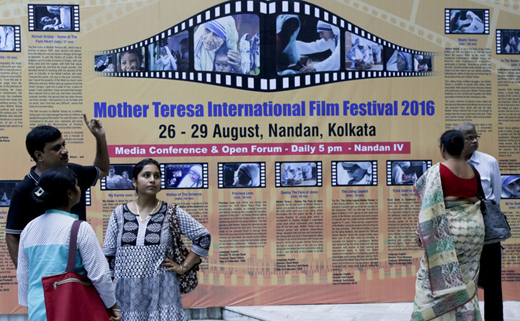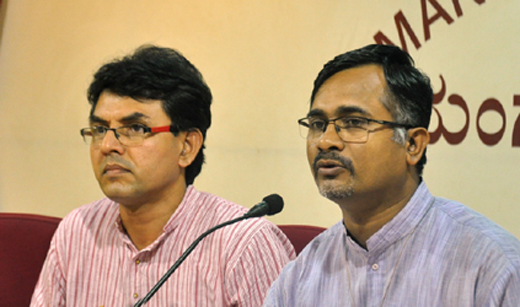 Addressing media persons on September 17 at the Press Club Fr Richard said Films will be screened in At Agnes Special School, St Ann's School, CM Hall at St Joseph's Seminary, St Agnes College, Roshni Nilaya, and Padua College. More than twenty films on Mother Teresa will be screened during this occasion. All films are in English," he said.

Fr Victor Vijay Lobo, director of Sandesha, speaking on this occasion said "Gautham Lewis (39) young polio-afflicted child from Kolkata rescued by Mother Teresa, later adopted by a British nuclear physicist and now a film maker, pilot and who runs a training school for disabled people to be pilots in London, will be the special guest during this occasion."

September 19 at St Agnes special school Bendore

9:30 am - Interaction with Gautham Lewis.
September 20 at Jeppu Seminary-CM Hall
9:00 am -Mother and Me-59 min, A Call within a call-30min- Interaction with Gautham Lewis.
11:00 am - The living legend-28 min, Nirmal Hriday-59min.
1:00 pm - Mother Teresa The Legacy 80 min, Love till hurts 20min.
3:00 pm- In the name of God's poor-89min.
5:30 pm- Mother Teresa-Petrie-80 min- Interaction with Gautham Lewis.
September 21 at Padua College Hall

9:00 am Mother and Me-59min, A call within a call 30min- Interaction with Gautham Lewis.
11:00 am- The Living Legend 28min, Nirmal Hriday 59min.
4:00 pm-The Letters 89 min.


Write Comment
|

E-Mail
|
Facebook
|

Twitter
|

Print