Mixed response to Union Budget in coastal districts
Mangalore Today News Network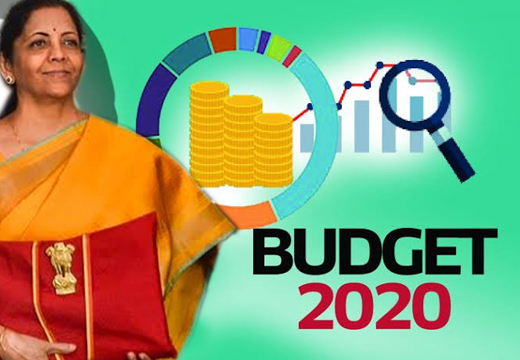 Mangaluru, Feb 2, 2020: The Union Budget, presented by Finance Minister Nirmala Sitharaman, has evoked mixed response from academicians, economists, industrialists and elected representatives in undivided Dakshina Kannada district

Former member of Karnataka State Planning Board Prof G V Joshi described it as a 'budget with a strategy'.

The finance minister had emphasised on aspiration, economic development and carrying capacity in her budget. But they proved to be mere words and there was nothing significant in these statements, Joshi added.He said, "Budget 2020 has offered tax payers the option to choose between the existing income tax regime and a new regime. For the first time, such a strategic promise is made by a finance minister in the budget."

'Unrealistic growth rate'
"The finance minister's growth rate of 10% is unrealistic as Reserve Bank of India's estimated growth rate is 5% and International Monetary Fund's estimated growth is less than 5%. The minister should not quote writers and poets while presenting the budget," he felt.

Vishwanathan Iyer, Professor – Finance Area, Associate Dean (Academics), T A Pai Management Institute said, "Overall it is a bold pro-middle class, pro-corporate and forward-looking budget. The big message is that wealth creators will be respected. Big and bold moves includes abolition of dividend distribution tax (DDT). Simplified GST norms, revisiting Rule of Origin requirements and also tightening of regulations relating to dumping of goods greatly benefit the MSME sector

"The proposed partial divestment of LIC and IDBI should bring more retail participation in the market," he added. Subrat Mohanty, Group President, Manipal Education and Medical Group (MEMG) said Manipal Group welcomed the government's investment (Rs 3,000 cr) in the skill development sector.

'Focus on new skills'
"We believe it will bring focus on some new age skills that will be invaluable in training the world's largest working-age population. Another progressive change we look forward to is that degrees can be offered online by the Top 100 NIRF ranked institutes. As a NIRF Top 10 institute with strong tech credentials, we believe this change will have a significant impact in the coming years," Mohanty added.

Achal Industries Proprietor Giridhar Prabhu said, ''Abolition of dividend distribution tax (DDT) will benefit organised institutions."
Canara Plastic Manufacturers' and Traders' Association (CPMTA) president B.A. Nazeer in a statement here said the proposal to introduce a scheme to provide subordinate debt to MSME entrepreneurs was a good step, if implemented efficiently. The decision to continue restructuring loans for MSMEs for one more year needs to be appreciated, he said, adding Aadhaar-based PAN was also a welcome move.

Mr. Nazeer said there should have been schemes for increasing employment as many jobs were lost because of the economic slowdown and industries were still unable to create employment opportunities. He demanded that MSMEs be empowered through interest subvention schemes, market assistance schemes, easy credit and interest reduction for GST-registered SME units immediately.

The Kanara Chamber of Commerce and Industry (KCCI) complimented the Finance Minister for her budget speech made with fewer populist schemes and a more forward-thinking action plan. KCCI president Issac Vas, in a statement, said the budget needed to be complimented for giving a thrust towards gainful employment through a healthy business environment.

He said the chamber appreciates the initiatives for economic development and for creating a caring and compassionate society to meet the aspirations of a resurgent India. "But we observe with caution that the fiscal deficit is pegged at 3.8%, against the targeted 3.3% — a small variation in number but [one] of immense impact leading to a need for tightrope walking!" he said.

Mr. Vas complimented many initiatives, including the centralised investment clearance cell to support MSMEs and startups, restructuring window for debts of MSMEs, national cold storage supply chain, e-logistics market, Make in India initiatives in mobile and electronics goods market, national gas grid, Common Eligibility Test for employment in non-gazetted posts, and framework for development of marine fisheries.

However, the chamber's expectations of lowering the GST rate structure and simplifying the GST laws were not addressed, he said.


District Congress Committee President and MLC Harish Kumar said not much emphasis was given to schemes benefitting the farmers in budget.

CPI Dakshina Kannada and Udupi District Secretary V Kukyan accused the government of not paying attention to generating employment, preventing price rise and fall in GDP.

"The prices of petrol, diesel, iron, steel and household articles have also increased. By giving priority to disinvestment of LIC and Railways, the Union government had sold itself to private players,'' he rued.

Former minister B Ramanath Rai said, ''Simplification of taxes will not benefit people. Expectations on a slew of sops to coastal districts were not fulfilled. The budget is disappointing.''

Inputs from: Deccan Herald and The Hindu


Write Comment
|

E-Mail
|
Facebook
|

Twitter
|

Print