Minister gathers expert opinions on sports policy
Mangalore Today News Network
Udupi, Sep 28, 2016: Reports confirm that speaking after chairing a meeting comprising the representatives and experts in the sports field from across Dakshina Kannada, Udupi and Chikkamagaluru districts, organised to elicit public opinion to draw a sports policy in Udupi on Sept 27, Tuesday. Minister for Youth Empowerment and Sports Pramodh Madhwaraj said that the process of formulating a sports policy would be completed soon.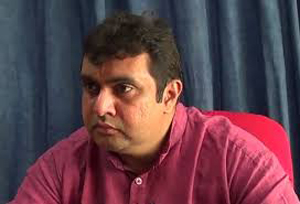 Minister Madhwaraj, who is also Udupi district in-charge minister, said that the sports policy will be planned by taking the views and suggestions of the experts and sports professionals and academicians from all over the state.

"The policy should be long lasting and the impact should be ever-lasting. The meetings are held to collect opinions in the regional centres of Kalaburagi, Mysuru, Bengaluru and Udupi," he said. He also went on to say that the opinions, recommendations and suggestions would be compiled and discussed with the minister for primary and secondary education, higher education and health minister, before the draft policy is submitted to the Cabinet.

Funds : "Funds of Rs 30 crore earmarked under Mahatma Gandhi National Rural Employment Guarantee Scheme should be used for the purpose of sports and gram panchayats should involve in actively promoting sports activities in their respective areas," advised the minister. Emphasising the role of private companies in the promotion of sports activities in the state, the minister said that the responsibility of supporting and fostering around 500 athletes would be handed over to the corporate companies.

"This, in turn, will help the corporate companies to use their CSR funds for the promotion and support of sports talent. Also, the government is embarking on a novel idea of making corporate companies construct stadiums and also take care of the maintenance. The stadiums would be used for both private and public purposes," explained Madhwaraj.

Dr Mohan Alva, Alvas Education Trust chairperson, opined that sports activities should be supported along with education. "The sports policy should help students-right from Class one to under graduation courses-to engage in sports activities. The government should also support the private organisations to nurture sports talent. Students who excel in sports activities should be given grace marks and, in addition, be considered for employment on merit. Physical education teachers should be appointed in every school and colleges. Sports infrastructure should be ensured to all educational institutions. Besides, fund should earmarked for the promotion of sports in the State budget," he suggested.

Youth Empowerment and Sports Department director Anupam Agarwal said that the online applications for sports awards are made available and all details of selection and rejection is updated online. Mangalore University Physical Education Department director Dr Kishore Kumar said that a talent hunt scheme for sports talent should be introduced so that talents from rural areas can be recognised. A research centre for sports should be set up, he said.

Sports expert from Chikkamagaluru Shivkumar demanded that the remuneration for sports personnel be increased.International athlete Dinesh Kunder said that players should be ensured with modern equipment and quality infrastructure.

Variety of opinions : Variety of opinions were expressed at the stakeholders' meet, to plan on drawing up a sports policy.

Director, physical education department, Mangaluru University, said that training in basic fitness in schools should be given in a scientific manner. There was no coordination in the sports programmes organised by schools and colleges. Talent hunt for budding sportspersons should start from schools. There should be scientific norms to select budding sports talent at schools. A sports training and research centre should be set up in the State.

Sports organisations should be told to raise funds as they enjoy tax concession. Selection of State-level teams should be done impartially, he said. One coach, said that instead of purchasing multi-gym stations, individual gymnasiums should be purchased to cater to the needs of individual sportspersons. Instead of focussing on all sports events, Udupi and Dakshina Kannada districts should concentrate on 100 m, 200 m, 400 m sprint, jumping events and weight lifting.

The Sports Department should be separated from the Youth Services Department. Good sports officers should be appointed at centres with a good track record, he said. Retired principal of St. Philomena College, Puttur, said that the field of sports medicine should be given importance. Psychological counselling of sportspersons was also as important. Sportspersons got no pension or social security after they retire.

The government should construct a sports college in the State. The grace marks given to sportspersons should be increased to 70. Those who stood second and third in sports events should be given same importance as the one who had bagged the first place. Vacation training should be given to students identified for sports events, he said.

Lavina, physical director, Chikkamagaluru, said that many schools in rural areas did not have physical directors. There was political inference in the functioning of sports hostels. There were no good coaches to guide high school students, she added.

Veena from Chikkamgaluru said that Sports Department, while rejecting applications for awards for sportspersons, should give reasons for rejection. Anupam Agarwal, Director, Sports and Youth Services Department, said that the selection for all awards would, be done online. The process would be transparent, he said.

Roshan Kumar Shetty, Assistant Director, Sports and Youth Services, and Priyanka Mary Francis, Chief Executive Officer of the Udupi Zilla Panchayat, were present.

Write Comment
|

E-Mail
|
Facebook
|

Twitter
|

Print