Minister Venkaiah Naidu on 7th Pay Commission report
Mangalore Today News Network
Mangaluru, Feb 15, 2016: In an informal chat with media on the recommendations of the 7th Pay Commission union government's finances, union minister for Urban Development, Housing and Urban Poverty Alleviation and Parliamentary Affairs M Venkaiah Naidu said the government is yet to form a final view on it. The commission headed by Justice A K Mathur submitted commission's report to Arun Jaitley, union finance minister in New Delhi in December 2015.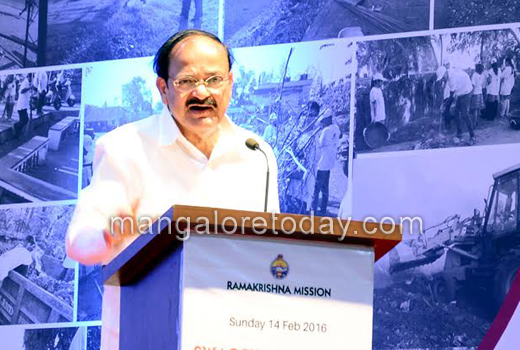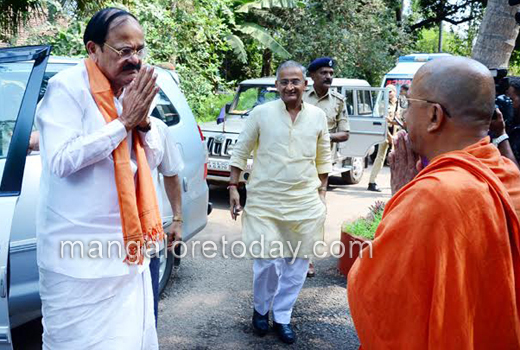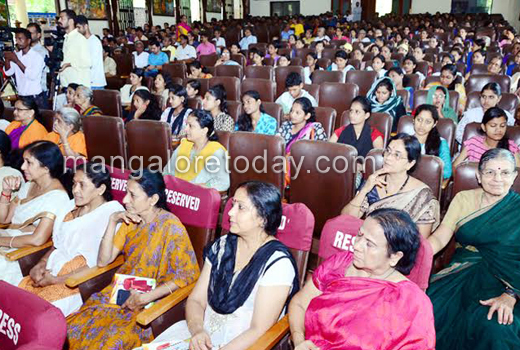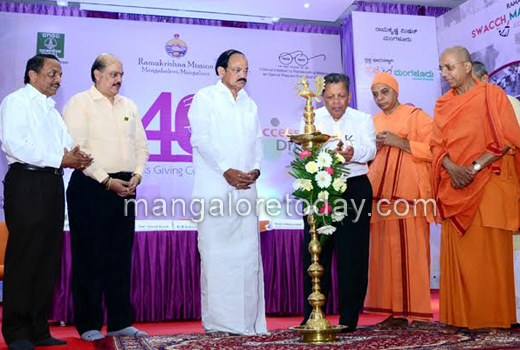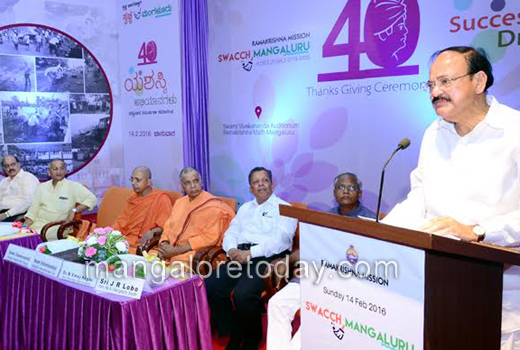 Minister Naidu said the recommendations will be a big strain on the government's finances. "It is definitely. But we have to take care of welfare of employees also. It (the report) is being studied by a group of secretaries. They will study all the aspects," he said adding that since the report is the recommendations from a commission, the government will consider it.

When pointed that the government employees form a minority compared to rest of the population, Naidu said, "I don't want to say anything because it is referred to a group of secretaries and it (the report) has to be studied in all its aspects (including the above view brought to his attention)." The government will take a final view based on outcome of suggestions that the group gives. They will keep all aspects in mind before going ahead with final implementation of report, he said.
First phase of 40 'Swachh Mangaluru' mission ends

Mangaluru : The local Ramakrishna Mission ended the first phase of 40 weeks of 'Swachh Mangaluru mission' first launched in February 2015 on Sunday February 14 2016 on a festive note. M Venkaiah Naidu, minister for urban development, housing and urban poverty alleviation and parliamentary affairs was the chief guest for the valedictory function of the drive.

A Video presentation is on the anvil said Swami Jitakamananda and will hopefully enthuse children and teachers to come forward and take up cleanliness mission forward in their areas. The message of cleanliness should be spread in this way to reach all. The mission could take up the drive due to cooperation from voluntary service organisations, schools, colleges and volunteers. More than 50 organisations involved themselves, under the auspices of the mission, to clean Mangaluru.

The drive included not only cleaning public places, but giving facelift to bus stands, some roads, name boards, distributing hand bills, reconstructing dilapidated circles, footpaths, painting compound walls and the like. The mission will not stop this drive. The second phase will commence from October 2. The Mission has planned to take up 400 drives by forming 40 teams in a year under the second phase and its detailed plan of action is being worked out now.
Union minister for Urban Development, Housing and Urban Poverty Alleviation and Parliamentary Affairs M Venkaiah Naidu told this at the 40th Swachh Mangaluru Abhiyan of Sri Ramakrishna Mission, Mangaluru on Feb 14, Sunday.

The Minister said that he was told by many that Swachh Bharat Abhiyan should not be limited only to campaigns, but there should be strict rules that impose penalties and thereby make it more effective. During visits to Singapore, it is noticed how people maintain cleanliness fearing hefty fines imposed there. The authorities there levy heavy penalty on people who throw waste outside or spit in public places. here also it is required. Adopting a three-fold strategy for a Swachh Bharat will be needed. The first phase is creating awareness among people on the importance of cleanliness. Secondly, the government will take initiatives to provide public toilets, community toilets, parking space and other necessary infrastructure. In the third stage, the government will consider framing rules to levy penalty on those who litter public places," Naidu said adding that the third step of penalty will be adopted only after creating due awareness and laws.


Write Comment
|

E-Mail
|
Facebook
|

Twitter
|

Print