Minister Rai lays foundation for Rs 29-lac Kadri Park entrance gate
Mangalore Today News Network
Mangaluru, Sep 15, 2015 : District in-charge minister B Ramanath Rai on Monday September 14 laid the foundation stone for a fancy entrance gate for Kadri Park here. The entrance gate will come up at an estimated cost of Rs 29 lac from J R Lobo's MLA fund. Addressing those present, District in-charge minister B Ramanath Rai, said that the Kadri Park is the city's centre of attraction. A project has been initiated to give a facelift to the park.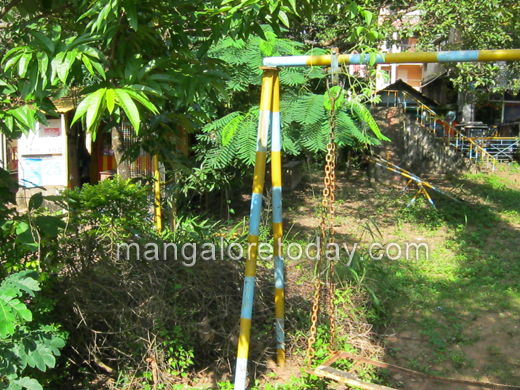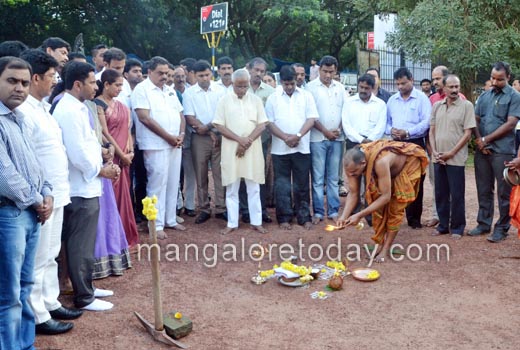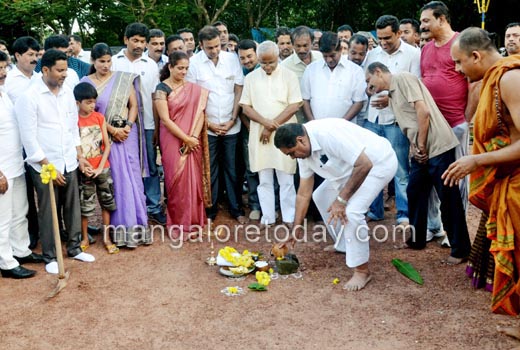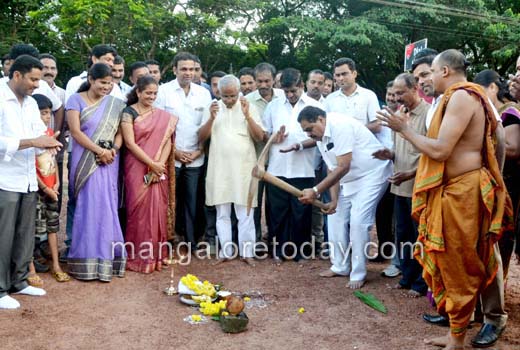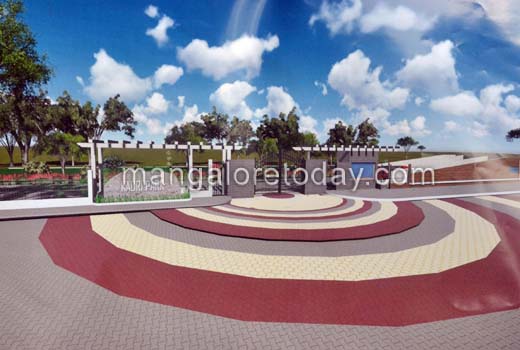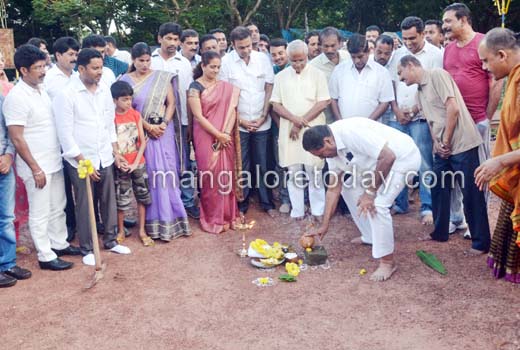 This is just the beginning, the park will undergo many more development works. The old Deer Park will become a musical fountain park soon. Rs 5 crore has already been sanctioned and the park will soon be attractive for all.

Speaking on the occasion MLA J R Lobo said, "Blueprint for the musical fountain and tender process is under way. Today foundation stone was laid for the entrance gate of Kadri Park, and outside the park there will be many developemental works initiated so that people can spend their evenings in a better way. Many developmental works will be initiated inside the park under the CSR fund. The Kadri Park has to be the best park in the city and funds have already been released and works will commence from September 15.

The long-awaited children's toy train work will commence soon. Already released Rs 40 lac and we are awaiting another Rs 11 lac from the MCC. We are also waiting for work on the tracks to complete.

Mayor Jacinta Vijay Alfred, corporator Vinay Kumar, Roopa D Bangera and others were present.
Citizens pointed out : "Children's park" on Jail Road is useless for children for years.

A tiny park that came up near the veterinary on Jail road with efforts of concerned citizens and the Lions ladies club decades ago for the welfare of children. However, for several years now children have nothing to do with it and perhaps the surroundings residents fear to send their children there to play now.
It is still a 'park' albeit a neglected piece of fenced land with over grown unkempt vegetation, dilapidated children s play facility, a haven for street dogs some time; and most of the time a hang out for undesirable elements and activities as seen on the surface
and a general eye sore. It was understood that the MCC - Mangalore City Corporation will take care of it basically with other social bodies pitching in when needed.

Today, a 'Gud Angadi' can be seen and undesirable activities are visible, there is a 'garage' nearby, a few houses and an an apartment building called 'Pawan'. Well, if this 'park cab not be useful for children under the circumstances, it is the duty of the MCC and other authorities to see that the space is put to use in a proper and legal manner, without danger and disturbance to residents and citizens. It is well past the time that this so called "park" is used better and properly by the powers that be. While crores are spent on all sorts of development. Why is this piece of land left unprotected and unused?


Write Comment
|

E-Mail
|
Facebook
|

Twitter
|

Print