Mayor addresses city 'Beauty parlour entrepreneurs' annual meet
Mangalore Today News Network
Mangalore, Sep 11,2017: The "Mangalore Ladies Beauty Association" 'MLBA', (Registered), held their annual members meet on Sunday September 10, at Yuva Vahini Sabhangana, Mangaluru. Chief Guest Mangaluru Mayaor Kavitha Sanil, cordially spoke at the meet and called upon the entrepreneurs who were present in good strength to adhere to good values and legal paths to serve the multi faceted social structure of the region . The hitherto littele known details of it's activities among the large number of legitimate Ladies Beauty Parlours in Mangaluru city was brought to light by Pauline Saldanha, the President of the association.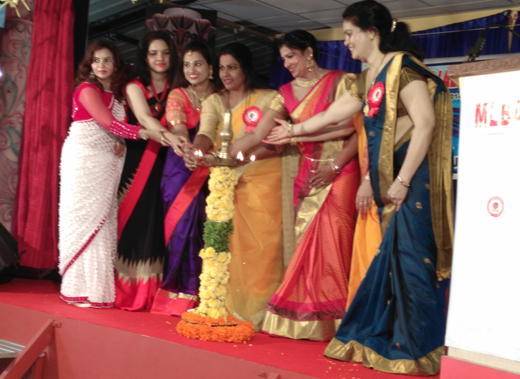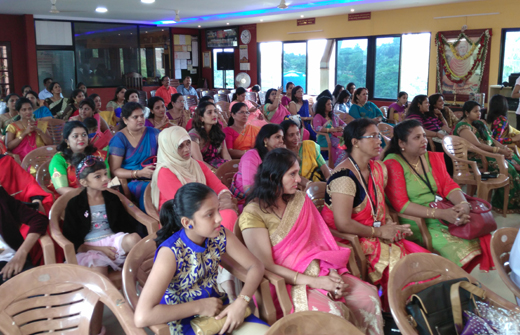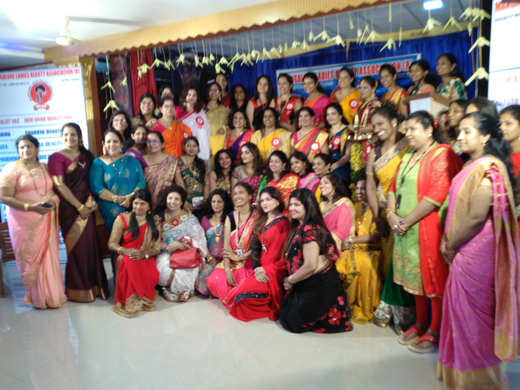 The Mayor along with ofice bearers on the dais lit the ceremonial lamp as a mark of another milestone year of the association. The gathering was welcomed by the MLBA President. who added that the assciation has been doing social action and service apart from looking into the welfare of members and streamlining the bussiness norms which were still in need of a firm draft. The members consists of a cross section of all communities and classes and promotes harmony and undestanding in the community and localites. She said that they had been supporting many needy organisations for destitutes in the city and also providing hair care services and hygene awareness to charitable institutions in and around Mangaluru, a list of actions were detailed. She specially asked the Mayor to allot a land or space for theMLBA office and activities as soon as possible. The next agenda is to increase membership and get more owners of operating establishments to join the membership of MLBA.


Three deserving unsung ladies were honoured a local weight lifter/ports person, Amitha, Former office bearer and leader of the Association Shobha Hegde and others were felicitated. Prizes were given for lucky draw that was recently conducted. All office bearers and key members were present among a latge gathering.


The Mayor Kavitha Sanil replying said as for the place required for the association office and activities is legitimate but, the matter has be tabled in the right offical quarters and approval and sanctions from MCC and govt is a must and though she can not right away promise the out come she will take up the matters. She exhorted the members to ensure that no untoward malpractices crop into their work, as she has seen in 'massage parlours' and that they should safe gaurd their reputation to the best cultural traditions of Kudla. She said it was a happy occassion and she was present due to the good she has come across the MLBA is doinf in recent times. She said that membership......


The Association profile : Mangaluru Ladies Beauty Association (MLBA) is a registered body started on April 14, 2013, ( registered on June 7, 2014). It isknown that most trades and services have an Association to safe guard their rights and interests; the members rightly are sure that an association is essential, in particular to combat the malpractices prevailing.

The chief objectives and aims are in brief :  To create solidarity among its members  Motivate and felicitate its members to maintain the high standards of beautician profession on par with international best.  Promote, protect, support, guide, help and encourage its member in their beautician profession in every moral and ethical manner.  To empower as women of India and support them to rise to the peaks through their work. To ensure support and protection of the girl child in all possible manner.  Raise funds in suitable manner to achieve the objectives and serve needs of the needy in the immediate society.  Take up all causes to support members against injustice, harassment and high handedness in every good and legal matter that members face from time to time in the beautician profession. Seek to work towards due benefits and safety from Government and statutory institutions.


From Mangaluru about 160 parlours owners joined and more are in the process. Association had rendered many services to the less fortunate people like example we had given free hair cut and given our token of love to below institutions. MLBA is very much helpful for each of the members who joined this. We arrange seminars, workshops, solve parlour problems which for single person difficult to face but as a Association easily can solve the problems. We are planning many more events which will are helpful to the society in future.


The office bearers : Pauline Saldanha – President from Pearls Beauty Parlour, Kapikad; Sharada Suresh – Vice President From Svelte & Stylish Beauty Parlour, Kadri Anitha J Amin – General Secretary From New Prakruthi Beauty Parlour, Surathkal; . Ramya P.D. – Assistant General Secretary From Bright Beauty Parlour, Light House; Winnie C. Pinto – Treasurer From Lafemme Beauty Parlour, Bejai Priya Y. Suvarna – Assistance Treasurer From Prisha Beauty Parlour, Kulur were on the dais along with the Mayor Kavitha Sanil. Members and guests were present.

Write Comment
|

E-Mail
|
Facebook
|

Twitter
|

Print