Margret Alva roots to move women reservation bill
Mangalore Today News Network
Mangaluru, Mar 19, 2015: Delivering the first Mother Mary Aloysia AC Endowment lecture at St Agnes College in Mangaluru on March 17, Wednesday, former Governor of Uttarakhand, Rajasthan, Gujarat and Goa states, Margaret Alva said that the bill seeking 33 per cent reservation for women in assemblies and in the Parliament has been pending for a long time. None of the male politicians, who speak about women empowerment outside the Parliament, are batting for the bill inside the Parliament,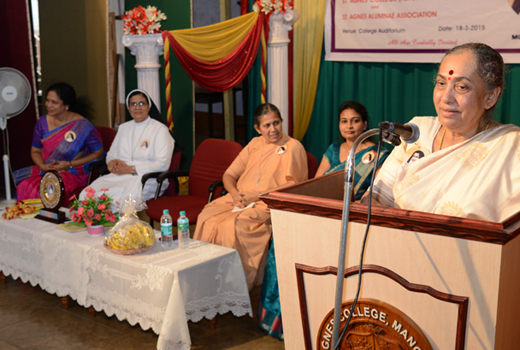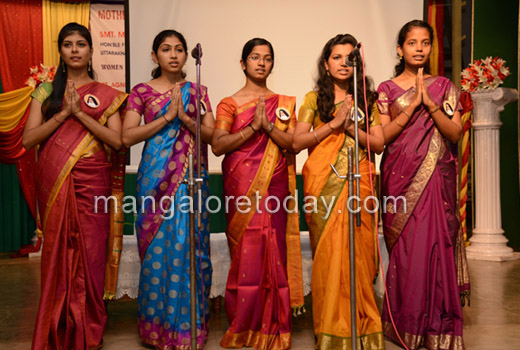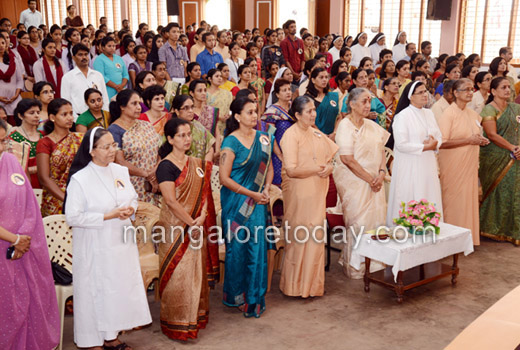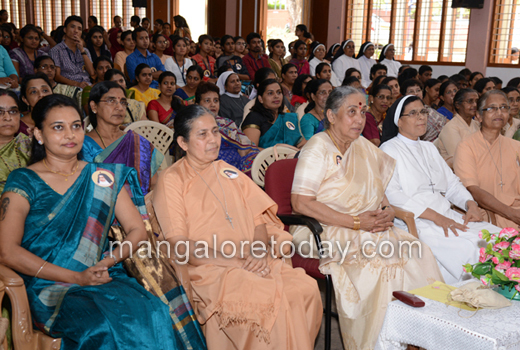 She further went on to say the compulsion to pass the land acquisition (ammendment) bill if only could be shown in women's reservation bill, women would get their rights. But that does not interest the overwhelming majority of men in the house, she rued.

There is also a demand that the limit of 33 per cent should be raised to 50 per cent, she said and hoped that the bill will not lapse this time. Despite having outstanding women in politics, there are various factors that still restrict women from their participation in politics and insist that they are not batting for electoral politics. Today women members are 12 per cent of the total strength of the parliament, which is the highest ever. Yet, it is far below the 21 per cent world average for women in local elected bodies.
Stating that patriarchy is the major obstacle to the development of women, Alva said that down the ages, Indian women were kept out of decision making in the family and eco-political structures. Women have been economically exploited, educationally neglected, physically violated and denied justice. Traditions, customs, religious practices and caste barriers have been used by the patriarchy to subdue and restrict women to prevent their participation outside the domestic sphere. Her unpaid labour in the family has not been recognised by the national economy as productive labour, she said.

Margaret Alva said that the success of women could be judged by the factors such as representation of women in elected bodies, attitude of political parties toward women and the capacity of women to influence policy decisions.

The roots of women's participation in politics can be traced to 19th century reform movements which involved campaigning against caste discrimination, purdah, child marriage, sati and so on. These activities gave momentum to women's entry into public spaces which in turn paved the way for their entry into the Indian independence struggle as per the call given by Mahatma Gandhi.

In the post Independence era, the 73 and 74 constitutional ammendment guaranteeing one third seats for women in local bodies, is the major milestone in the participation of women in politics, she said.

Recalling the contributions of Mother Mary Aloysia A C, Margaret Alva said that Mary Aloysia's life and principles are relevant to this time. Margaret Alva a former alumni became the first recipient of Mother Mary Aloysia award, given to an outstanding Agnesian.

St Agnes College Principal Prof Dr M Supriya A C presided over the programme. Agnes Alumnae Association Vice President Usha Fernandes and Dr Devi Prabha Alva were present. It was indeed a red letter for the college and women

Write Comment
|

E-Mail
|
Facebook
|

Twitter
|

Print