Manipal University Ranks top in India.
Mnagalore Today Network-1
Manipal: June 7, 2015: Manipal University, remarkably improving its education performance to best meet the needs of today's students has found a place in the 'The Week'-Hansa survey in the recent issue of the Magazine. Manipal University has ranked top in non-government (private and deemed) multi disciplinary universities in India.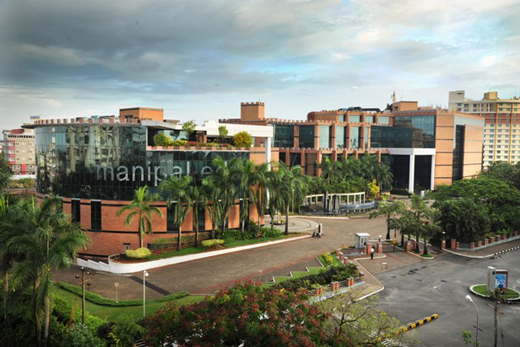 With the depth and scale of research improving by leaps and bounds over the last few years, the quality in teaching, use of the technology, qualified and experienced faculty. The Manipal University is marking itself in top status around the globe in any survey.

The Vice chancellor Dr. H Vinod Bhat said "The meaningful research is making us stronger and prompting us to achieve new level of excellence"
He further added "The next five years are going to be eventful even as Manipal University heads for silver jubilee in 2018"
In the 'India's biggest universities' survey Manipal University has
-Ranked 1st among top non-government (private and deemed) multidisciplinary universities- South Zone.
-Ranked 10th among top multidisciplinary universities -South Zone.
-Ranked 22 among Top universities in India.
The methodology used in Survey 2015 to rank the universities is as follows:-
Information from over 500 leading universities was collected. This included 226 academic experts across 20 cities in the country. Eight qualitative in-depth interviews were done among these experts to validate the collected data and to provide the rationale for the ranking.

Write Comment
|

E-Mail
|
Facebook
|

Twitter
|

Print