Mangaluru goes devout on Good Friday, April 14
Mangalore Today News Network
Mangaluru, April 15,2017: In Mangaluru often termed 'Rome of the East', catholic churches observed Good Friday thought the day on April 14, with solemn devotion dwelling on the death of Jesus Christ more than 2000 years ago. It was mostly a holiday and different prayer services were held since early morning hours as per the local needs and traditions in the many churches that abound in the city and periphery.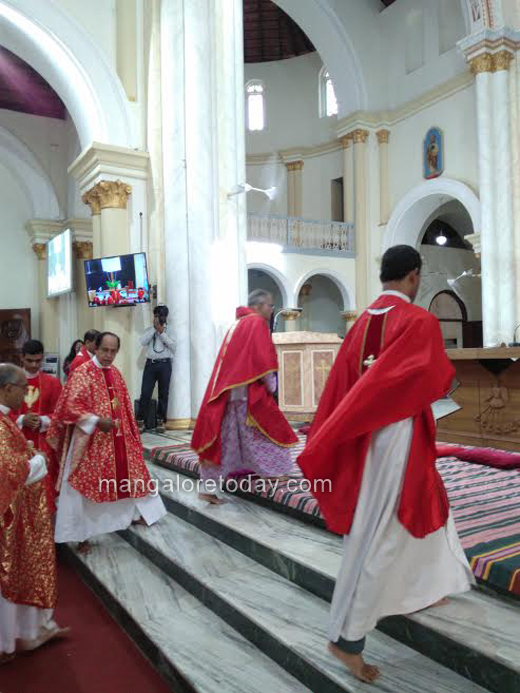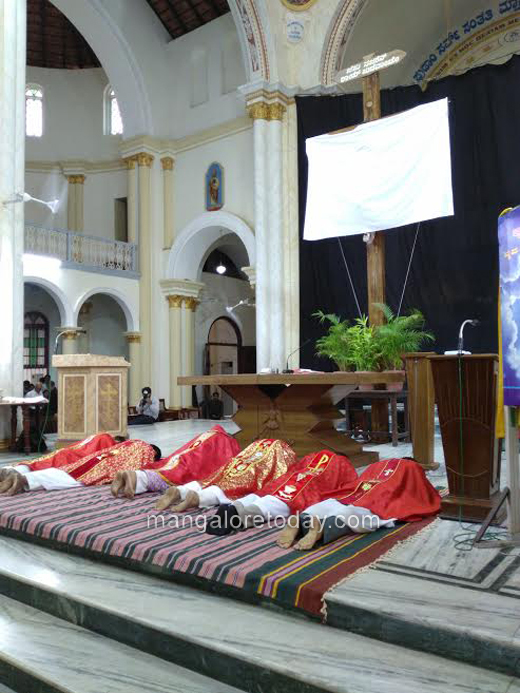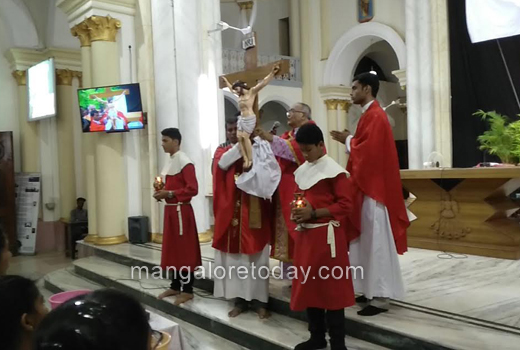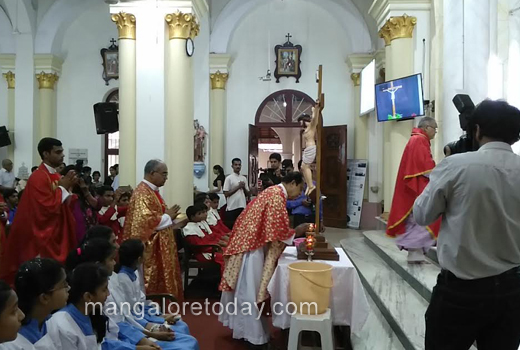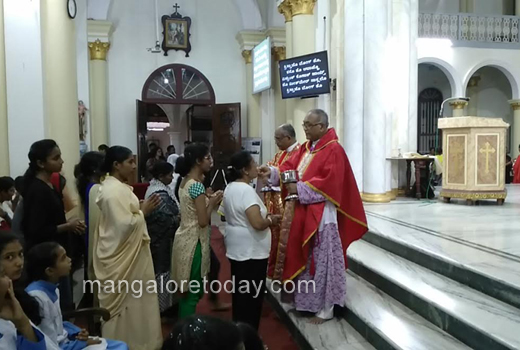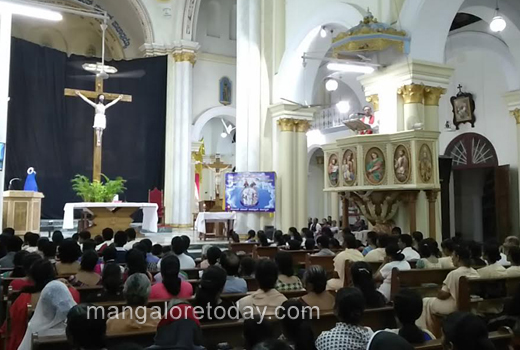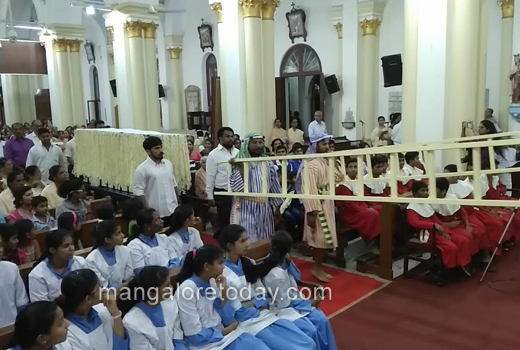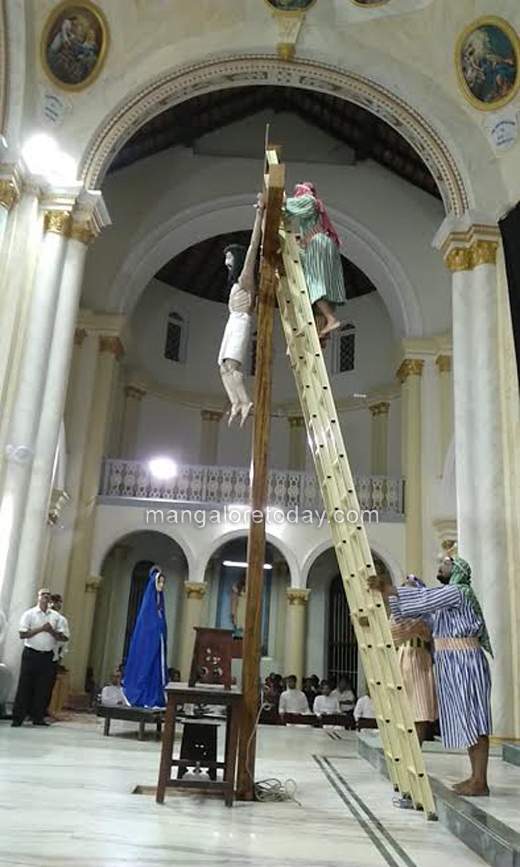 The prescribed official liturgical observance however started after 4 pm in churches, Christians were seen mostly dressed in black making their way to churches though there is no official obligation to attend as on Sundays of the year. In the absence of the use of bells from Maundy Thursday, only rattles were heared closer to churches to announce the start of rituals.


In Mangaluru city, Rosario Cathedral and in Udupi Rosary Cathedral in Kallianpur, drew special attention with the respective Bishops presiding over the liturgy. At the Rosario cathedral Bishop of Mangaluru Rev Dr, Aloysius Paul D'Souza, as per normal practice lead the ceremonies, accompanied by Vicar General Msgr. Denis Moras Prabhu. The liturgy it was three main parts: 1.Reading of the passion and sufferings of Christ followed by special prayers for different needs of humanity. 2. Exposition of the Holy Cross and adoration by all present. 3. Holy Communion.


After the liturgy, at Rosario cathedral, as in few other churches mostly on the out skirts, a traditional 'sermon of the passion' is delivered followed by the traditional lowering the body of Christ from the cross and burial procession.


In Rosario Cathedral the sermon of the passion was delivered by Rev.Vincent D'Souza, Principal of Rosario PU college from the pulpit of the cathedral. This is the only occasion that the pulpit, an important high point in churches of old, is put to use here. Newer churches do not have a pulpit in the new dispensation.
The main theme of the sermon was the great pains that Christ endured to liberate mankind by his death on the cross. He said, "One tree (in the garden of Eden) was cause of mans down fall and God used another tree, the cross, to liberate mankind by enduring more than 4000 wounds on His body, loosing all his blood, having a crown of thorns that caused torture and carrying a cross that was of great weight for a long up hill distance, which no other human would have endured. It was only to prove love conquers all".


This was followed by the age old depiction on the disciples lowering Christ's body from the cross. The days rituals ended with a procession in the vicinity and placing the bier in the church with a great deal of the local jasmines brought by the congregation.



Write Comment
|

E-Mail
|
Facebook
|

Twitter
|

Print