Mangaluru: KMC Hospital Successfully Performs Surgery on a Right Hearted Patient
www.mangaloretoday.com
Mangalore, May 12, 2015: Demystifying medical science, popular beliefs and a universally accepted fact, KMC Hospital in an extremely rare case treated a man with his heart being on the right side.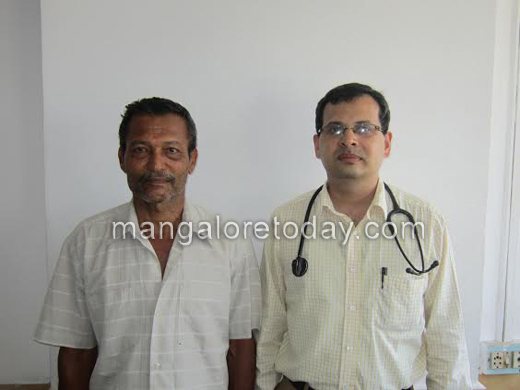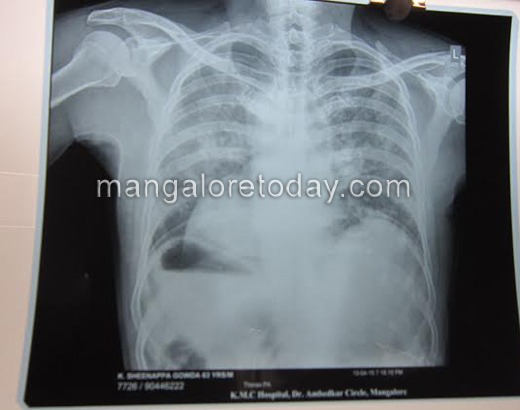 This rare medical condition called 'Dextrocardia' culminated the rarest medical challenge and the best minds from KMC Hospital to churn a unique clinical script. The procedure was done under the able leadership of Dr. M.N Bhat, Interventional Cardiologist along with his set of extremely skilled doctors.

Meet Mr.Sheenappa Gowda, 63, Agriculturist from Belthangady who knocked the doors of KMC Hospital with complaints of chest pain. On evaluation by eminent cardiologist from KMC Hospital, Dr M N Bhat, it was found that he had his heart on the right than the usual left side and also suffered from heart attack.

Following this revelation he was immediately taken for a coronary angioplasty which showed a single block in the coronary artery. What followed next was a procedure that involved the best medical minds, putting on table the latest technology, innovation of the finest kind and a clinical finesse that together chartered this medical marvel and made the surgery a success. This complicated procedure was done on April 14, 2015 at KMC Hospital. The coronary angioplasty and stenting was very challenging as the hardware are designed for a left sided heart and not for the right like Mr. Sheenappa had.

The Angioplasty was done successfully through the right forearm (radial approach). In the process the same catheters were used with technical innovation to hook the coronaries of the right sided heart. The procedure was completed successfully and the patient is recovering well.

"This is an extremely rare case. Dextrocardia (right sided heart) is rare and occurs in 0.008% population. Dextrocardia with heart attack is even rarer as seen in this case. In the last 10 years, this is the 2nd case in Mangalore. The 1st case coincidently was also detected and treated by me around 10 years back," said Dr. M N Bhat, Interventional Cardiologist, KMC Hospital.


Write Comment
|

E-Mail
|
Facebook
|

Twitter
|

Print