Mangaluru Customs granted IS 15700:2005 Licence by Bureau of Indian Standards
Mangalore Today News Network
Mangaluru, Aug 16, 2017: Mangaluru Customs Commissionerate has been granted the Service Quality Management Systems (SQMS) Certification Licence No. SQ/L-6000272 dated 14.11.2017 for IS 15700: 2005 by the Bureau of Indian Standards (BIS).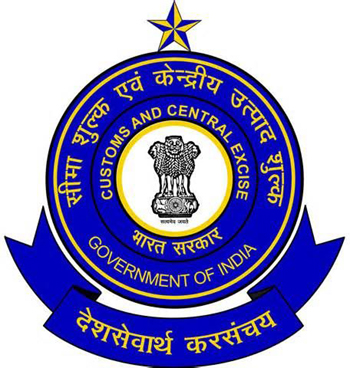 The licence has been granted to the Headquarters office at New Custom House, Panambur, Mangaluru and all other formations viz. Docks office (including Passenger terminal and Container Freight Station), Mangaluru, Old Port, Mangaluru, International Airport, Mangaluru, Air Cargo Complex, Mangaluru, Customs Division and Custom House, Karwar, Customs Preventive Unit, Malpe (including Customs Special Preventive Unit Kundapura) and Customs Preventive Unit Kumta (including Customs Special Preventive Unit Honnavar and Bhatkal). It is learnt to be the first Customs Commissionerate in the country to get the comprehensive license/certification for the entire Commissionerate involving all formations as mentioned above.

2. Sevottam is an initiative of the Central Board of Excise and Customs (CBEC) to deliver service quality to citizens as per SQMS standard IS 15700:2005 of the BIS.

It has been launched as a certification scheme which provides for the award of the sevottam symbol of excellence to public service organizations that implement and are able to show compliance to a set of management system requirements as per IS 15700. The standards require the public sector organisation to demonstrate its ability to consistently provide effective and efficient service that meets customer requirements as well as relevant legal, statutory and regulatory requirements.

3.The BIS has undertaken an elaborate audit of the entire process of implementation of Sevottam including interalia compliance to standards, record keeping, internal audits, preventive and corrective action taken. On satisfying that the standards for implementation have been met, the licence has been granted for three years upto 13th November, 2020.

4.The service deliverables covered in the licence are acknowledgement of written communication, conveying of decisions on matters, disposal of refund/drawback claims, remittance of drawback, examination and clearance of export consignments, clearance of import goods, release of seized goods, release of seized documents, documented procedure for complaint handling and infrastructure for all formations in a time bound manner.

5.In line with the Service Quality Policy and the Citizen Charter of the CBEC, the Commissionerate is committed to encourage, facilitate and assist existing and potential assessees/importers/exporters to voluntarily discharge their tax obligations and to provide them services necessary in meeting these obligations. In this direction, the Commissionerate having been licensed for IS 15700:2005 is committed to continually improve the standards of services and the effectiveness of the SQMS with the objective of enhancing customer satisfaction.


(Dr M.SUBRAMANYAM)
COMMISSIONER


Write Comment
|

E-Mail
|
Facebook
|

Twitter
|

Print