Mangalore needs better disaster management capability, says forensic expert
Mangalore Today News Network
Mangalore, July 22, 2018: "Whenever we do something, we leave some evidence. Likewise, every crime leaves a clue," said Dr Nagesh K. R., Professor and Head of the Department of Forensic Medicine and Toxicology, Father Muller Medical College, Mangalore.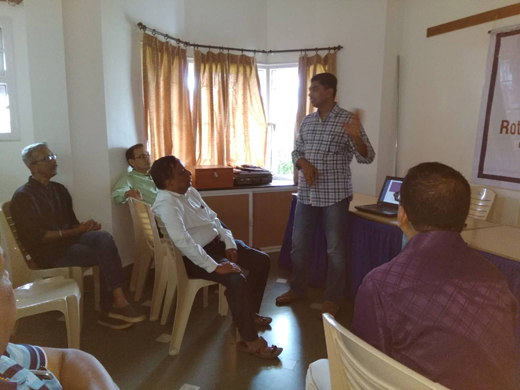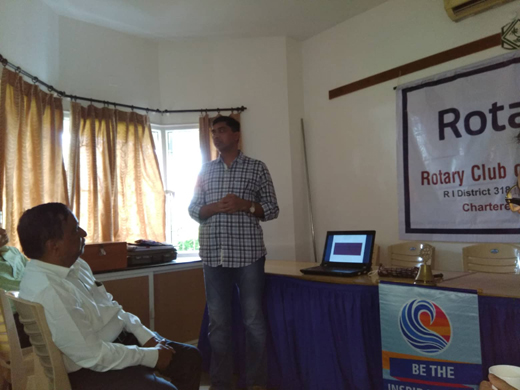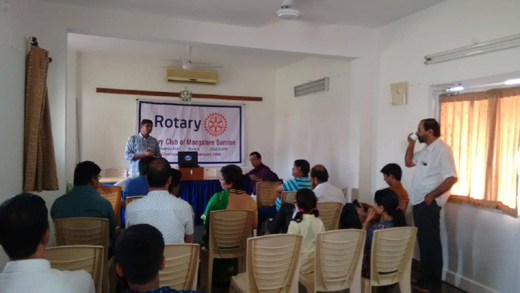 He was delivering a profession talk to fellow members of Rotary Club Mangalore Sunrise during its regular meeting at Eden Club on Sunday morning. Profession talk is a customary introduction of their profession given by club members to the club.

Speaking on the topic "Doctors Role in Crime Investigation", Dr. Nagesh said the main purpose of forensic medicine is to deal with medico legal issues. Recalling the Air India Crash at Mangalore International Airport on May 22, 2010, he said it was one of the biggest disasters to strike Mangalore and the city was hardly prepared to deal with the crisis.

"About 158 people died that day and the forensic departments of all five medical colleges got together to help in identifying the bodies. Even our combined resources were inadequate to deal with the magnitude of the tragedy. The district administration decided to go in for DNA testing only at a later stage and in the end bodies of 12 unidentified victims were given a mass burial at Tannirbhavi river bank. Most of the bodies were disfigured and charred beyond recognition. The main problem we encountered was the lack of facilities to store of all the bodies, so we had to clear the bodies speedily based on relatives' testimony, and physical evidence like clothes or belongings. This situation could have been avoided if we had adequate disaster management capability," he said.

When it comes to crime, however smart a criminal thinks he is, he will still make mistakes and leave behind evidence, which will enable forensic experts to detect it, he said. "There are many ways to commit crime and there are equal ways to find out. In forensics we follow Locard's exchange principle, which says 'Every contact leaves a trace'," he added.

Illustrating the point with several real life case studies, he gave examples of simulated snake bite and simulated accident which later proved to be cold blooded murder because of forensic evidence. "Committing crime puts one in a stressful situation. Despite the clever planning, the perpetrator of crime will be bound to make mistakes and leave clues," he said.

He added that the main problem encountered in crime investigation, was the failure of the public and the authorities to preserve the crime scene intact. Hence a lot of crucial clues will be lost he said. "We need more people and resources to be really effective. At present forensic medicine is governed by Medical Council of India. We are pushing to bring forensic medicine under the Ministry of Defence, which will enable us to get better funding and research facilities," he said.

Eulalia D'Souza, President of Rotary Club Mangalore Sunrise presided over the meeting. The meeting concluded with recitation of national anthem.


Write Comment
|

E-Mail
|
Facebook
|

Twitter
|

Print