Mangalore: Police Car Hits Divider, Cops Feign Ignorance
Mangalore Today News Network
Mangalore, 13 March 2017: It is reported that a patrol car belonging to Mangaluru City Police met with a freak accident on the road approaching Kadri Hills last evening at about 5 p.m.

Strangely, on making enquiries with police control room and Kadri Police Station, both places claimed to have no knowledge of the incident though the accident occurred right under the nose of Kadri Police Station.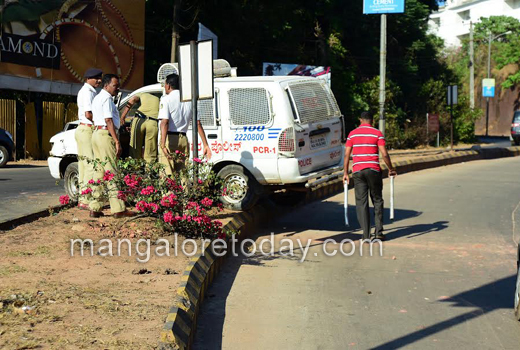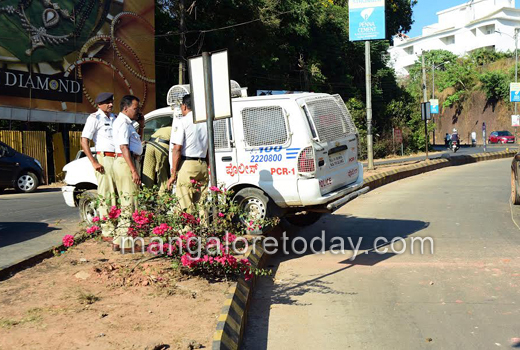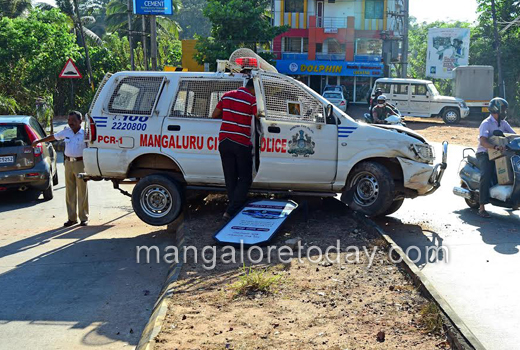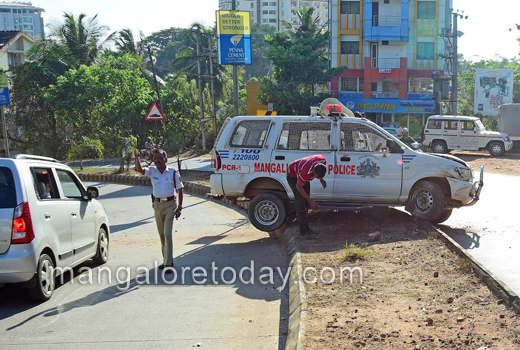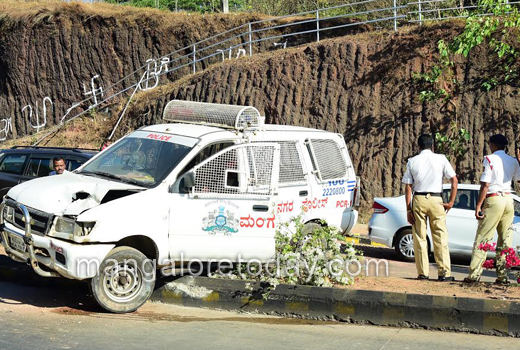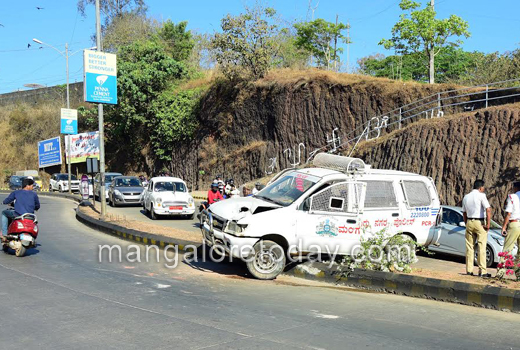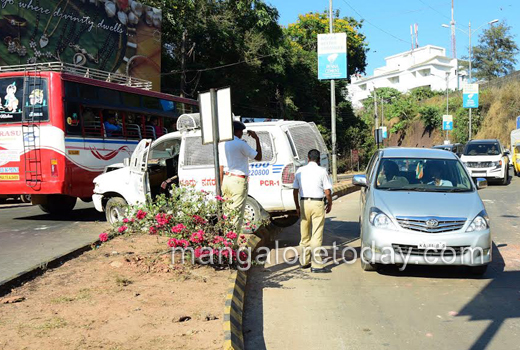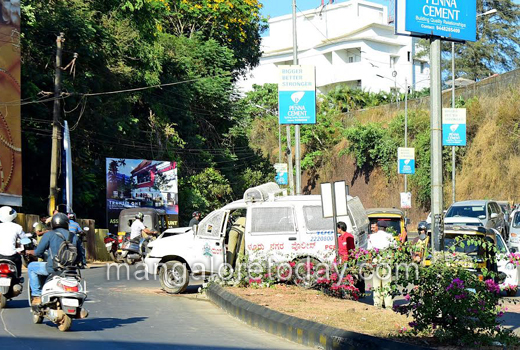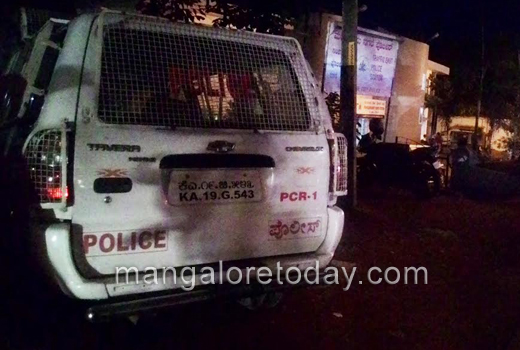 A Chevrolet Tavera vehicle identified as PCR–1 bearing registration number KA-19-G-543 hit and got a road divider and got stuck on it. It is said that the vehicle was moving downhill from Circuit House junction when it experienced an abrupt seizure due to involuntary activation of steering lock mechanism. As a result the vehicle swerved to the right and hit the divider, it is said.

The vehicle seems to have suffered no serious damage except for a bad tear on the engine bonnet. An advertisement kiosk installed on the road divider was also destroyed.
The accident occurred on a curve in the road about 100 meters from 'Jaya Kirana' newspaper office and very close to Kadri Police Station. As the vehicle was stuck in an awkward position on the road divider it caused minor inconvenience to vehicular movement along the road.

There were no injuries or casualties, according reports reaching here. The vehicle was later extricated with the help of a crane and taken away, it is said.

The accident vehicle (KA-19-G-543) was also later observed to be parked just outside the Kadri Police Station entrance gate. All this makes one wonder whether the police are being secretive and have something to hide.


Write Comment
|

E-Mail
|
Facebook
|

Twitter
|

Print