Mangalore: Little Krishnas steal the show
Mangalore Today News Network
Mangalore, August 17, 2014: A large number of children clad in the costumes of Shri Krishna and many of their mothers dressed as Yashoda enlivened the precincts of Kadri Shri Manjunath Temple, one could see a show stopper in every other child.

The 30th Krishna Vesha competition organised by Kalkura Prathistana to mark Krishna Janmastami at Kadri Shri Manjunath Temple here on Sunday. There was overwhelming response to the competition held in 25 segments such as Kanda Gopala, Muddu Krishna, Bala Krishna, Radha Krishna, Yasha Krishna, Shankha Nada-Shankha Udghosha, Yeshoda Krishna, Devaki Krishna and Vasudeva Krishna.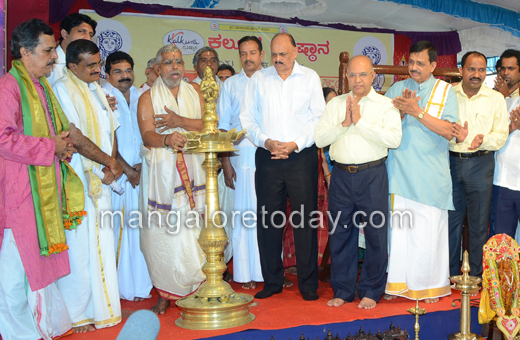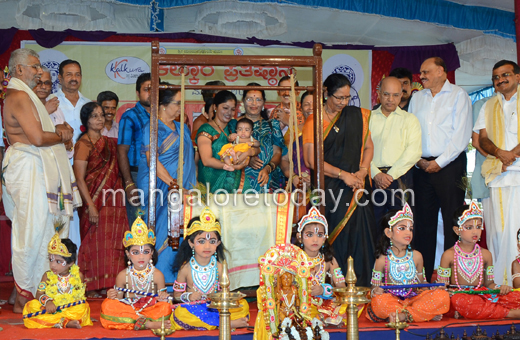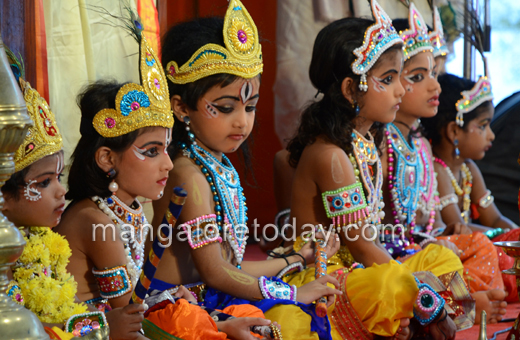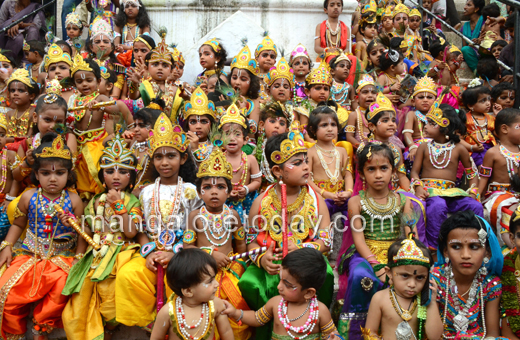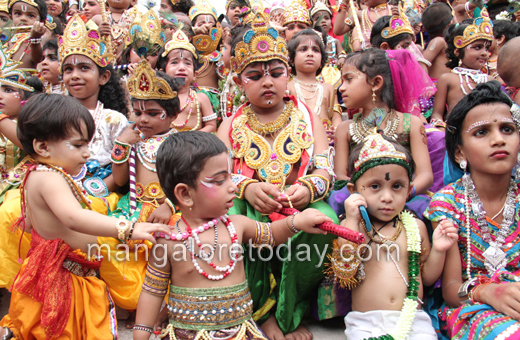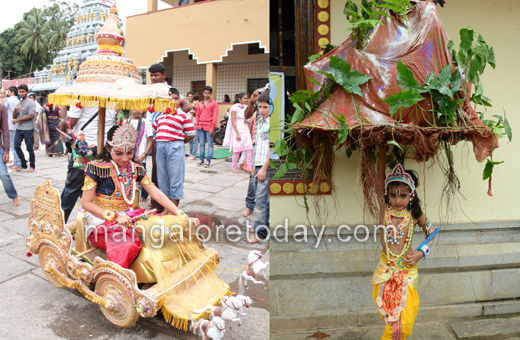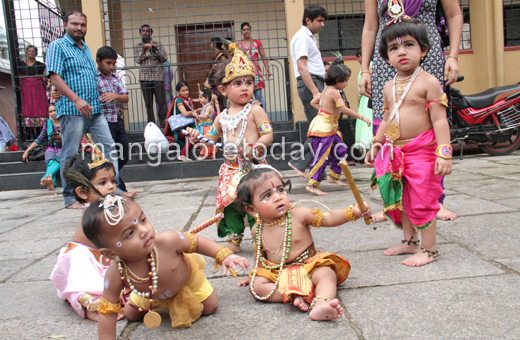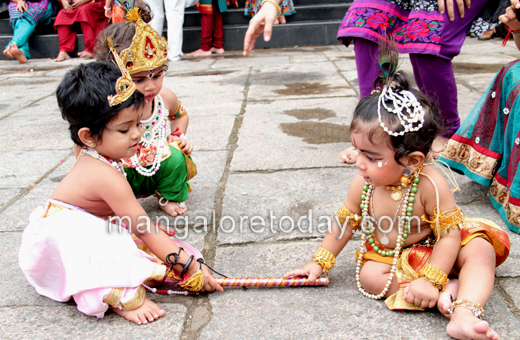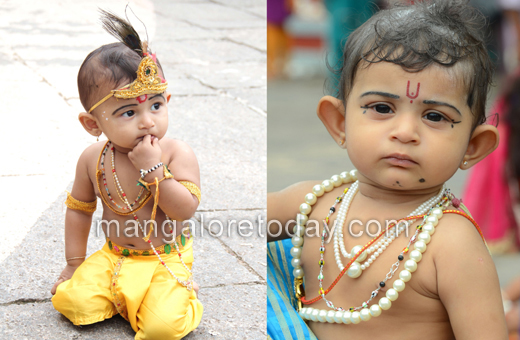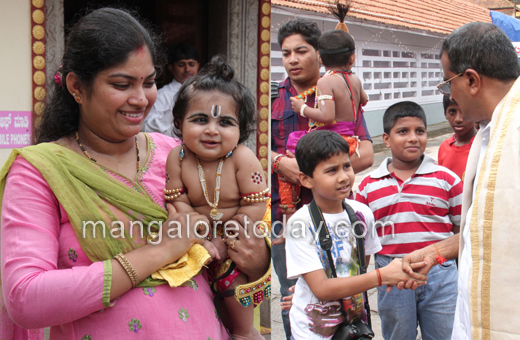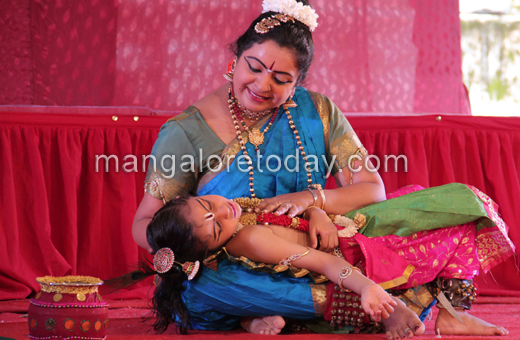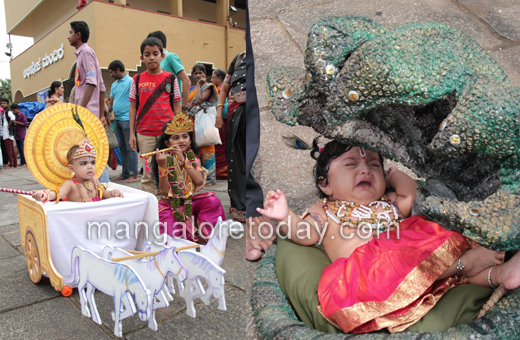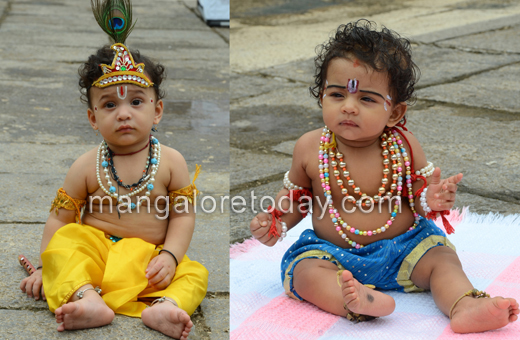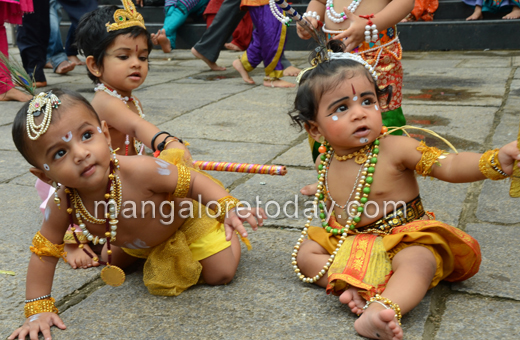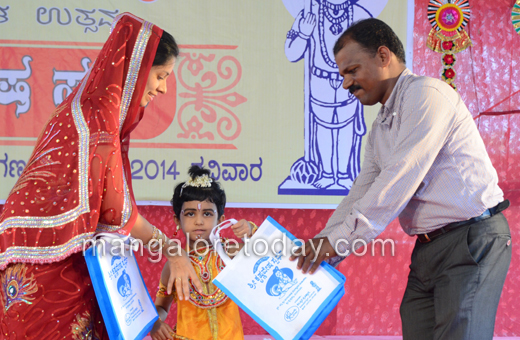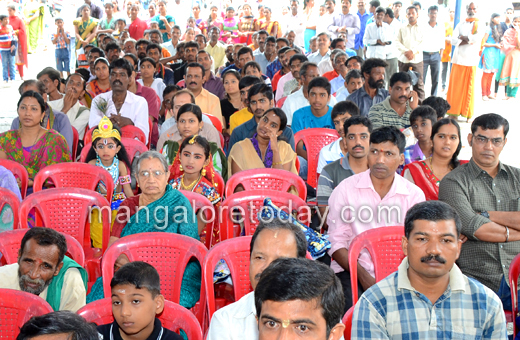 There were "Krishnas" laughing, crying, fighting, and eating ice cream. Their parents were busy helping their children dress up and could be seen rehearsing their parts.

Earlier, the competetion was inaugurated by Laxminarayana Asranna, Chief Priest of Kateel Temple. P Jayarama Bhat, Managing Director of Karnataka Bank, A J Shetty, president of Laxmi Memorial Education Trust were the chief guests.

Kalkura Prathistana president Pradeep Kumar Kalkura said that the event has received overwhelming response with participants arriving even from US and other countries. Though the number of participants was not high, over 1,100 children are said to have taken part in the event. It could be seen that children were sheparded by the adults even from distant places which spoke of the devotion and interest of the adults who cared for the good of their children.
Shri Krishna Janmastami, marked by Hare Krishna Temple
In yet another venue, Hare Krishna Temple Mangalore, held competitions galore for children at T M A Pai Convention Centre in Mangalore and Krishna Vesha was most popular here too.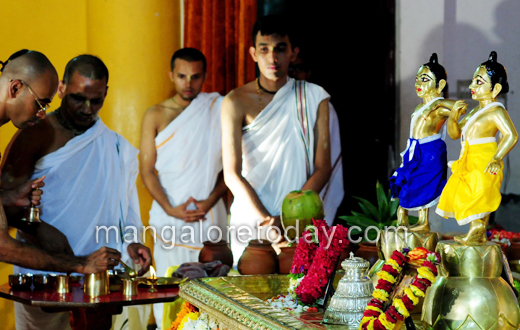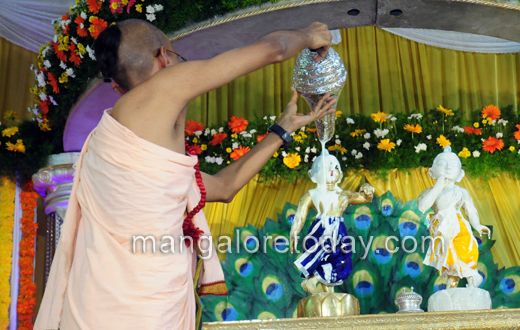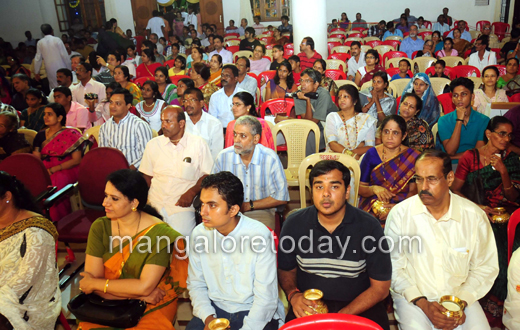 Children dressed in traditional attire typical to Lord Krishna, peacock feather tucked into the hair and holding flute, staged various episodes from folk lore such as killing of demons, steeling butter, lifting Govardhana Mountain and so on. Singing hymns, reciting Bhagavad Gita, dancing, flute playing and joking pranks were a plenty and admired by one and all present. Among the many competitions and exhibitions, painting competition, Gita shloka recitation and Gita quiz were conducted on the occasion in the course of the day. In the evening, Guru Pooja, Tulasi Pooja, Sandhya Arathi and Bhajan sessions took place while artistes performed Bharathanatyam on Krishna's various pranks, followed by plays. Abhisheka and Jhulan (cradling the infant Krishna) was also held prior to the Mahamangalarathi.

In deed there was a feeling of euphoria in all the Janmashtami venues big and small in the city and many felt that Janamashtami coming once a year was indeed a loss of a great occasion.


Write Comment
|

E-Mail
|
Facebook
|

Twitter
|

Print