MCC acts to clear street shops opp Forum Mall - scenario evening!
Mangalore Today News Network
Mangalore, Sep 08, 2014: MCC - Mangalore City Corporation, raided the recently sprouted street snack kiosks in front of Forum Mall, early morning on September 7 in the absence of the vendors and cleared most of over 20 shops vending several items.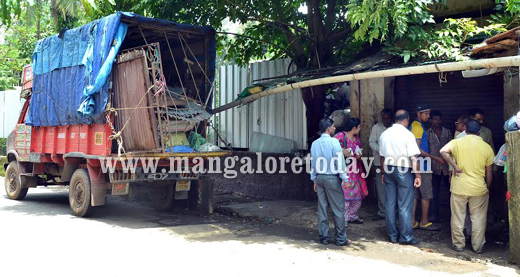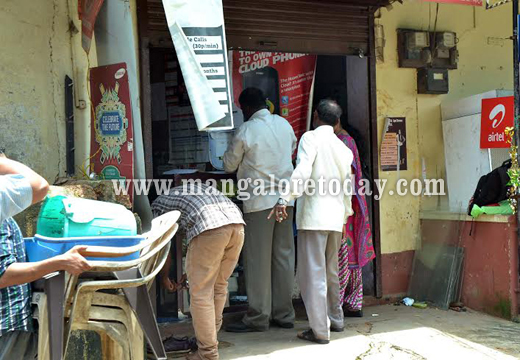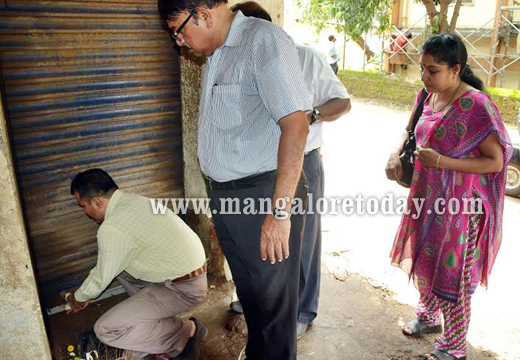 MCC team headed by senior health inspector Bharat Kumar, directed by Dr Manjayya Shetty, health officer tackled the operation opposite the Mall and Rosario Church Hall. MCC would soon carry out similar raids to make Mangalore a clean healthy city.

The snacks like Panipoori, corn items and sundries attracted the wrath of some people. But, a major factor is that parking for four and two wheelers was at a premium. Further, complaints were that there was no space for public to walk or move and the whole area was gathering filth and garbage rapidly.
Further, it is vital to note that the traffic on this two way road was very heavy and the road was in very bad shape, which even the newly opened mall has failed to act upon.
The scenario at 6.pm : Even a cursory look proved that even more temporary stalls had sprung up and all were doing brisk business being Sunday. Again all sorts of private vehicles were haphazardly parked in all available spaces along the roads around the Mall. Perhaps it is vital that the a proper study is made and a positive constructive solution applied for the good of all.
The road along the SP Offices, Head Post office to Rosario Hall needs suitable attention; it could be a one way to make it safe and sound, it could also be relaid and improved. The vendors too need a place as they are a support for the convenience of visitors and the Mall workers.
Even more their livelihood is at stake and they need the small income to subsist and survive. It is all a human matter and a wider solution is a must, according to the views of a cross section of citizens who are aware of the reality here.


Write Comment
|

E-Mail
|
Facebook
|

Twitter
|

Print