MCC - Mangalore City Corporation prevents drinking water to KHB layout
Mangalore Today News Network
Mangaluru, Dec 12, 2015: KHB Layout- Paldane, Ward 36 of MCC, even though developed by a government board (Karnataka Housing Board-KHB), is yet to get the corporation water supply connection. Presently the layout is being serviced by borehole water by KHB which requires pumping of water from borewell to underground sump and again from sump to overhead water tank. KHB on its part has refused to pay the MESSCOM charges for the pumps and as a result, MESSCOM has disconnected the power and thus layout residents are left high and dry for the last two days (Dec 10 -12) and will continue it seems as per a statement from resident leaders.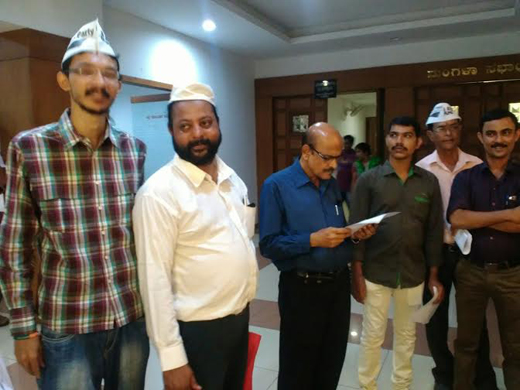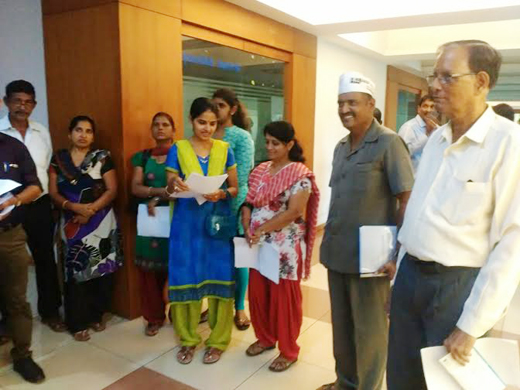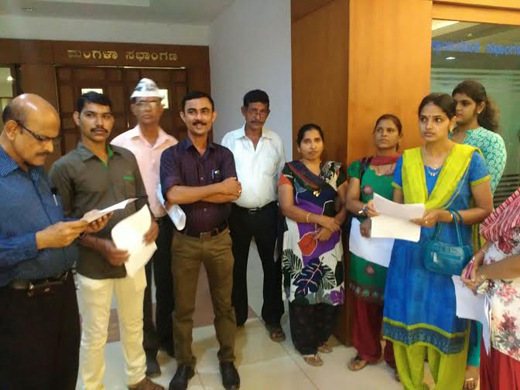 All houses built in this layout have door numbers, MCC is collecting corporation taxes from these residences and hence it is this civic body's responsibility to provide the drinking water. All residents have applied for the corporation water connection. About 20 houses have got the connection while rest are waiting. All those who are sanctioned have paid the requisite fee towards the connection. It is mandatory for the MCC official to provide connection within 15 days from the date of fee collection. It is very distressing to note that MCC officials do not adhere to their own guidelines and putting the taxpaying responsible citizens to lot of misery.

KHB layout residents assembled at Mangalore City Corporation on Dec 11, Friday to demand the basic amenity – Drinking water from MCC. All of them brought with them the fee receipt towards water connection and a letter demanding drinking water for their residence. They could not meet the commissioner or the Mayor.

AAP Aam Aadmi Party, team members with the residents at MCC and shared their demands with Bhaskar. K , the corporator of that ward who incidentally resides there too. Rohan Shiri, AAP member spoke over phone directly with the corporator. He demanded that as a local elected representative it is his responsibility to ensure that the residents of his ward get the drinking water from MCC. While demanding appropriate action from MCC, he demanded that all houses be provided with drinking water by MCC Tankers till the officials attend to their rightful grievances. The corporator assured over the phone that he will ensure corporation water connection in the next seven days. He agreed to make arrangements for the drinking water to be supplied by corporation by tankers till this problem is resolved. MCC Junior Engineer Rajesh, who is responsible confirmed that he has received instruction to this effect and he will arrange the water to the layout by tankers tonight itself. He requested the residents to contact him in this regard.

KHB residents are hoping that MCC staff and the corporator will stand by their duties and statements. They are determined of their cause.

Write Comment
|

E-Mail
|
Facebook
|

Twitter
|

Print