Lingayats, Veerashaivas must stop agitation, Pejawar seer
Mangalore Today News Network
Udupi,July 25,2017: Pejawar seer Sri Vishwesha Theertha Swami said Lingayats and Veerashaivas are parts of Hinduism as they worship Lord Shiva and should stop all chaos to shed Hinduism aiming at the benefits available for the minorities.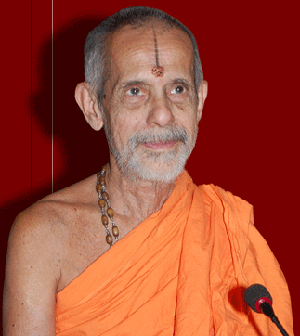 The seer said that the Lingayat and Veerashaiva community people should not talk about separation from Hinduism as they are an integral part of the Hindu religion.

There might be miniscule differences between Veerashaivas and Lingayats, however, both are worshippers of Lord Shiva. The Veerashaivas believe in Veda and Agama, while Lingayats are the followers of Basavanna. He said that Basavanna did not clearly define his stance on the Vedas and Agama, but did not oppose or criticise any principle.


The seer said Hinduism is already under threat and if segments separate from the religion, it would affect the solidarity of Hinduism. Followers of religions like Christianity and Islam are getting united and stronger everyday and Hinduism is weakening, he added.

He went on to say that caste-based hierarchy is not the problem bothering Lingayats and Veerashaivas. The caste system or Varnashrama existed since ages and is a part of the society.

However, Ramkrishnashram, believers of Chaitnaya and Arya Samaja opposed caste system, remaining in the religion and following the tenets of Hinduism, the seer reiterated. The caste hierarchy system exists everywhere, he said, citing the example of Muslims, who have Shias and Sunnis.

Shaivas are all one whether it is Brahmin or Dalit. Lingayat Matadhishas have not issued any statement on separating from Hinduism, said the seer.

He also said that he would talk to the seers of Veerashaiva and Lingayat communities and to the government if need arises.

Reacting to his adversaries' criticism for all his acts, the seer said he would save the sanctity of the religion and strive for harmony as it is the most important aspect for sustainability of humanity and global welfare. He clarified that he had no ill intention behind organising Iftar and also allowing the community men to perform Namaz.

Diverse paths : The seer, however, added that it would be impossible for him to refrain himself from supporting the construction of Ram Mandir and distance himself from the core committee that is set for the purpose. Ram Mandir is the right of Hindus. Ideology and harmony are two totally different paths to pursue, which should not collide with each other.

He said that the Sri Krishna Mutt was cleaned following Udupi Chalo, where Dalits had arrived in large number to Udupi. It was a positive reaction for the challenge put forth by the intellectual activists threatening to lay siege to the Sri Krishna temple. He would not compromise on his beliefs as they would not really affect his approach towards extending the hands of harmony, the seer maintained.

He said whether it is minorities or majorities, all should be treated impartially and equal. He, however, expessed displeasure to comment on Chief Minister Siddaramaiah's remark over strengthening Ahinda to counter Sangh Pariwar.

Write Comment
|

E-Mail
|
Facebook
|

Twitter
|

Print