Lady of Health Church turns 100
Mangalore Today News Network
Shirva, Feb 01, 2015: Home Minister K J George said nation building is possible only through communal harmony. Speaking at the centenary celebrations of Our Lady of Health Church in Shirva, he said compassion towards all humans irrespective of status, caste, religion and creed would strengthen the statutes of Constitution, which is built on the ideals of secularism.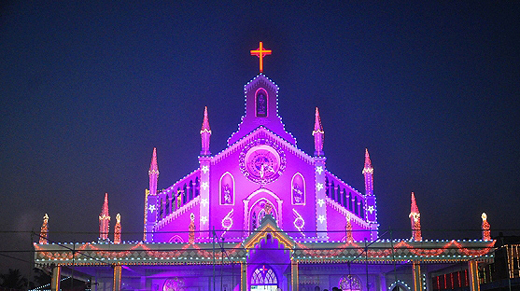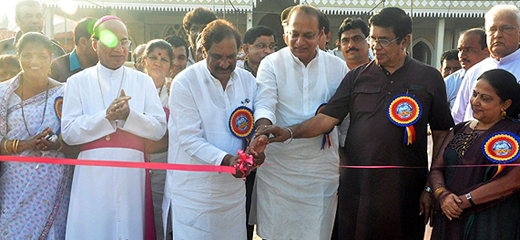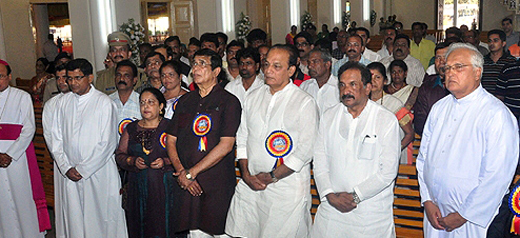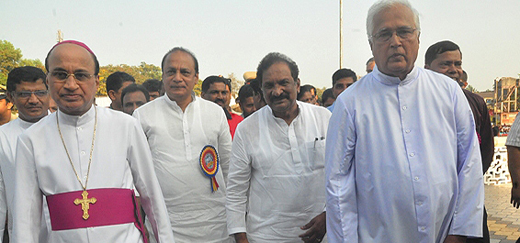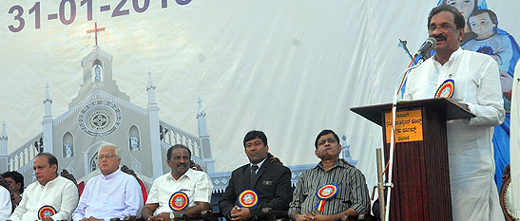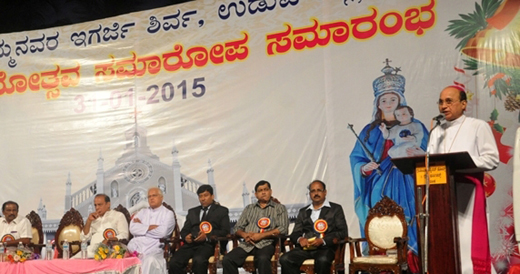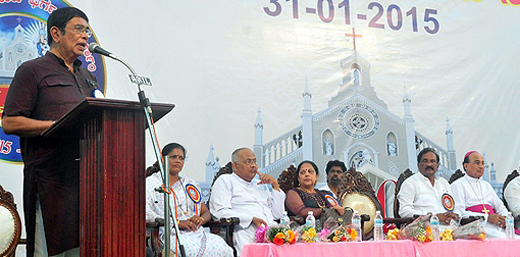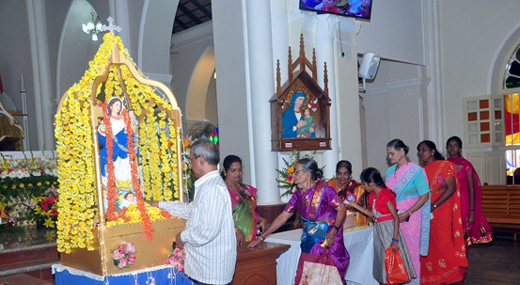 India is a secular country, wherein all should live in harmony. He said contributions of Christian religious head, Fathers and Sisters across the country have created a special reverence to the people belonging to Christian community. Lord Jesus sacrificed himself not only for the Christian community, but to the entire human kind.

He said sincerity in politics is possible when the people representatives work without prejudice.


The infrastructure of the church building is in the Gothic style of architecture. Altar retains the older looks while the painting and other facilities inside the church accommodates contemporary look. History states that Catholics lived in Shirva since 16th century.

It is said, that there was a church devoted to the Mother of Health at Kodi, five kilometers away from Shirva. The royal family of Bidanoor Nayak, especially King Venkappa Nayak had backed the Catholics who were engaged in farming.

There was a church at Manettu near Kuthyar and Tipu Sultan had ambushed and destroyed the church due to his enmity with British, say the historians. There was a barren field there, where stood a six-foot high stone which is said to have become the corner stone of the building.

Though the stone is named as the stone of Mother Mary, there is no picture of the Mother or her carving on it.

There were disputes between the bishops of Goa and Verapoli at the end of the 18th century and the beginning of 19th century. They were trying to increase their followers, so there were two churches in Shirva.

The small church near the temple of Konkanas was called the old church while the other church near the cemetery was called the upper church. The church below was devoted to Our Lady of Health while that at the top was devoted to St Francis Xavier. A miracle was waiting to happen in 1906.

The parish priest of the lower church, Fr Gregory D'Souza and the parish priest of the upper church, Fr Casmir Fernandes, were like-minded. They desired that there should be no divisions among the devotees. The priests and devotees did not want to have two churches within a distance of 600 steps.

As a result, a meeting was called in 1910, and after relentless discussions, it was decided to demolish both the churches and build a new church instead, which came up five years later in 1915.

The then bishop of Mangaluru sent Fr Casmir Fernandes and appointed as the parish priest of the chapel and Fr Gregory D' Souza was appointed as the first parish priest of united Shirva church.

Write Comment
|

E-Mail
|
Facebook
|

Twitter
|

Print