Lady Goschen has water, Welock faces shortage in city
Mangalore Today News Network
Mangaluru, April 28, 2019: Government Lady Goschen Hospital in Mangaluru, exclusively for women, has so far not faced problem for water in day to day needs this summer season, stated Dr Savitha, Superintendent.

With a total water storage capacity of 2.75 lakh litres, the hospital is using around 2.10 lakh litres per day. The hospital's old and new blocks have a total of 300 in-patients and it gets an average of 100 out-patients. On an average 15 operations and 20 deliveries are done every day.

The hospital also relies on two borewells. It also gets water from the Mangaluru City Corporation (MCC) as per the water rationing schedule of the area. Last year, the corporation supplied water through tankers in the summer, Dr. Savitha said.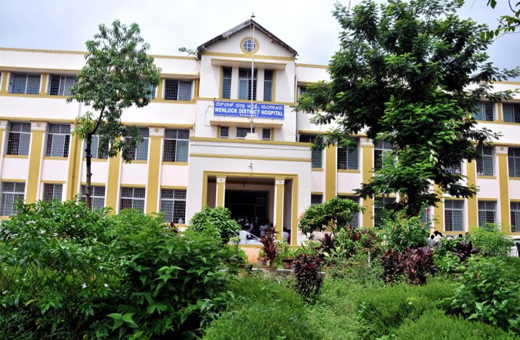 Wenlock faces water rationing:
Serious shortage in the open well water level and one of the two borewells on its premises this summer, Government Wenlock Hospital has gone for rationing of water.

For the last 10 days, the hospital has regulated the use of water in the laundry section.

"Instead of washing from 9 a.m. to 5 p.m., we have now restricted it to around two hours in the morning," said District Surgeon and Superintendent of Hospital H. Rajeshwaridevi, and added that water rationing is done every year during summer.

With rationing, the hospital is trying to make use the available water for all the services at the hospital.

"Except for the laundry, none of the departments is affected by water rationing," Dr. Rajeshwaridevi told media on April 27, Saturday.

The Hospital has a total of 905 beds that includes 200 beds of the Regional Advanced Paediatric Care Centre for the care of newborns and children.

The average consumption of water is 2 lakh litres per day and an additional 2 lakh litres are kept as reserve. The hospital has two overhead tanks, each having a capacity of 2 lakh litres.

The main sources of water for the hosptal are the two borewells and the open well. It does not get municipal water.

Among the departments that need uninterrupted supply of water are the dialysis unit that requires 50,000 litres of water per day. Constant supply of water is provided for operation theatres, the kitchen, and the bathrooms.



Write Comment
|

E-Mail
|
Facebook
|

Twitter
|

Print