LEAD Prayana students in Mangalore and Dharmasthala
Mangalore Today News Network
Dharmasthala, Feb 4, 2016: Pathmavibhushan Dr. Dharmasthala Veerendra Heggade, Dharmadhikari of Shri Kshethra Dharmasthala, a well known visionary and spiritual leader, interacted with students LEADers in an interactive session organised by LEAD Prayana.

He has been guiding the multitude of devotees visiting Dharmasthala and seeking solace for their pains with his wisdom and helping them to face the world. "Nobody is a leader all are servants of their duties... I'm just a normal human being who seeks the grace of God", said Heggede to the crowd, reflecting his humble nature and his position as Dharmadhikari of this holy place.
The session discussed the existence of God, faith, his charity activities. the types of dana his sansthana has been doing to get people believe in goodness and life. "Sarvejana sukhino bavantun "and "anu renu rinakasta" were graceful words that the students had to take back home from the land of solace.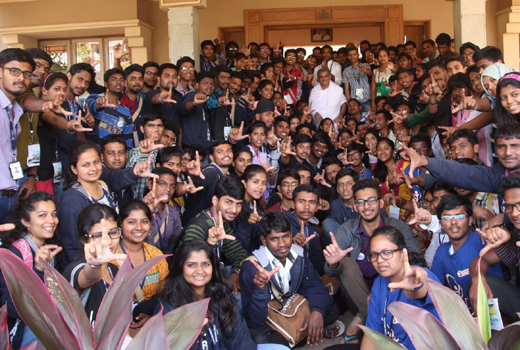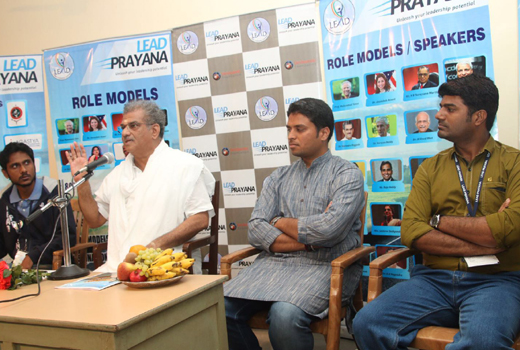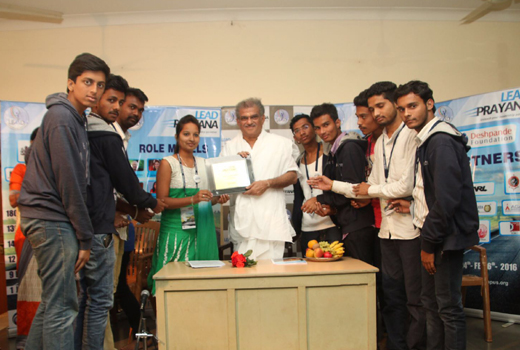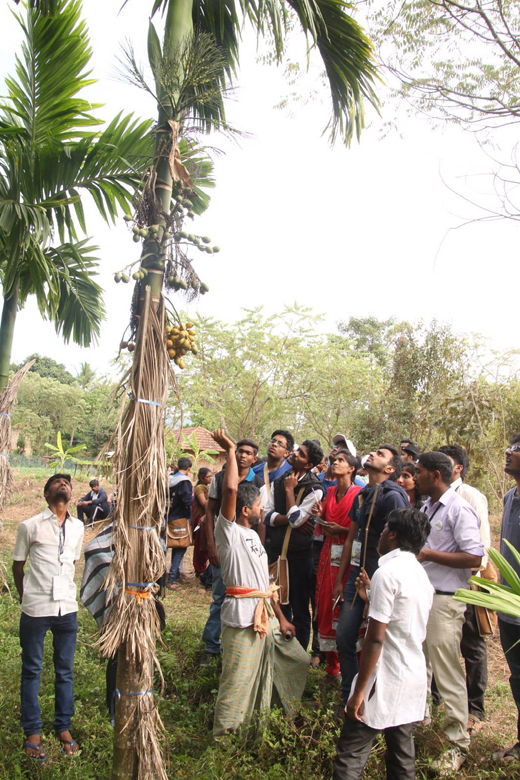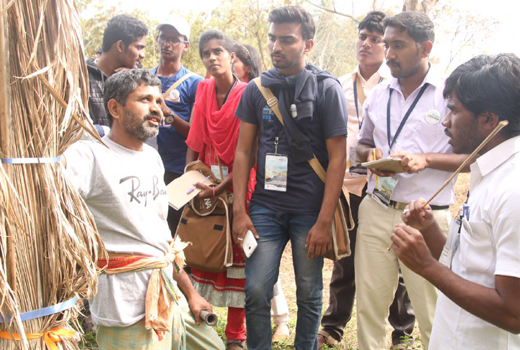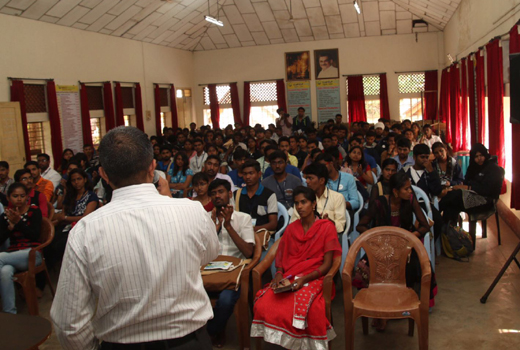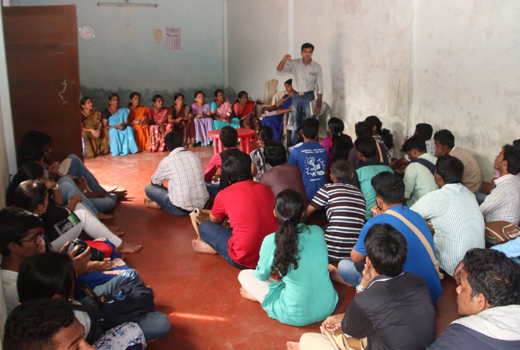 Right after the enlightening session with Dr. Heggade, the Prayanees were split into two groups for facilitating the visits to an addiction rehabilitation centre and SIRI, the self market of SDM trusts.

The visit to rehabilitation centre showed a unique approach to treating addiction by following an entirely different strategy to stop the venom of alcohol from spreading deeper into the veins of the addicted people. Their eight day schedule yields an 80% success rate, proving it to be one of the most efficient centres.
When asked about the secret strategy of the success rate, the organisers humbly replied that being able to convert the addict's interest "from wine to divine" was the most important aspect. Shri Dharmasthala Siri Rural Development Society in Belacandi was also visited by the group. Mass production of clothing, khadi, and bags in a group work atmosphere instills compassion and collectiveness in the leadership and forges the society's success.


Dharmastala means "place for justice", so it is no wonder it was a spiritual place to be and that the students of LEAD Prayana 2016 was mesmerized to be there. The ultimate pilgrimage for the worshippers of "Shri Manjunatha" and a charity centre for the needy helped to embed values of serving the needy with dignity in the young Prayanee hearts. People fond of this place come along to seek dharma, believing in all kinds of dhana (anna, abhay and nyaya , aushadha, vidhya).

The Institute under Pathmavibhushan Dr. Dharmasthala Veerendra Heggade, Dharmadhikari of Shri Kshethra Dharmasthala (SDM), provides all kinds charity and services to the needy through RUDSET Institute, SDM Trust, Shantivana Trust, medical trust, Siddhavana, and Rathnamanasa Gurukula which add more value to Indian culture.
The Manjusha and his vast museum are the spotlights of this trust. Shri Kshetra Dharmastala Rural Development program and Gyana Vikas Mahila program are the rays of hope and lifeline to the Kshetra believers trying to find the path of life, not to neglect that the mahotsavas are totally a delight for the eyes. "Dharmastala is a place of realization, it is a place of love, it is a place of humble belief and people, it is a place of faith and hope... Dharmastala is a place to be "says a student participant from Lead Prayana 2016.


LEAD Prayana is an annual leadership journey that takes almost 150 passionate students between the ages of 18-26 throughout India on a 14-day tour across Karnataka. Packed with site visits, role model sessions, and hands-on activities, LEAD Prayana inspires students by exposing them to individuals and institutions which have innovated and implemented solutions to major challenges. Through this leadership journey, LEAD aims to instill in the participants a need to bring change through effective leadership.

Write Comment
|

E-Mail
|
Facebook
|

Twitter
|

Print