Kavita Trust, Konkani poetry 8th annual lecture held on September 14
Mangalore Today News Network
Mangaluru, September 15, 2019: Well known trust promoting Konkani Poetry since 2002 - Kavita Trust, held it's 8th annual feature, a lecture in the series of 'James and Shobha Mendonca Endowment Lecture' on Poetry at St Agnes College Conference Hall on September 14, Saturday. The widely known Konkani glitterati was seen to be present and seriously participating in the event which is considered a memorable one. To enhance the value the lecture was by a renowned literary personality; Prof K. Sachidanandan a noted Indian poet and critic, Malayalam and English poet and writer. A pioneer of modern poetry in Malayalam, a bilingual literary critic, playwright, editor, columnist and translator. He is the former Editor of Indian Literature journal and the former Secretary of Sahitya Akademi. He is also social advocate for secular anti-caste views, supporting causes like environment, human rights and free software and is a well known speaker on issues concerning contemporary Indian literature. He is the festival director of Kerala Literature Festival.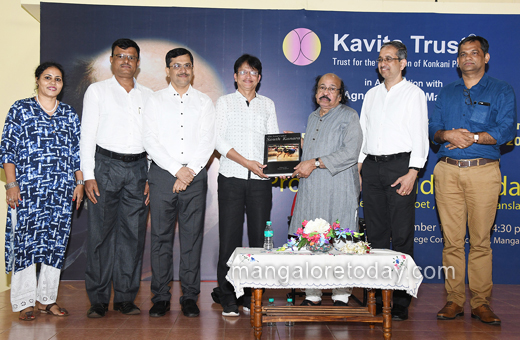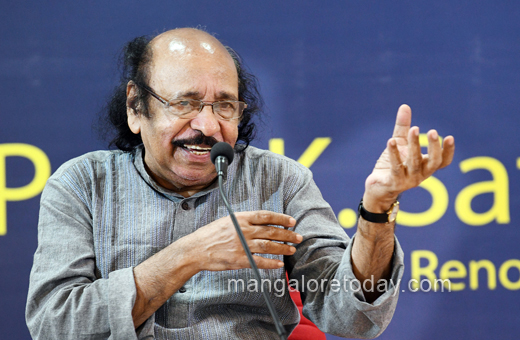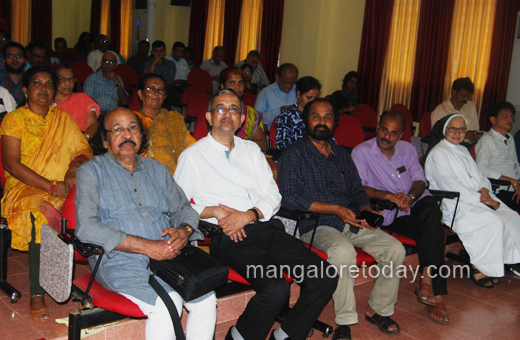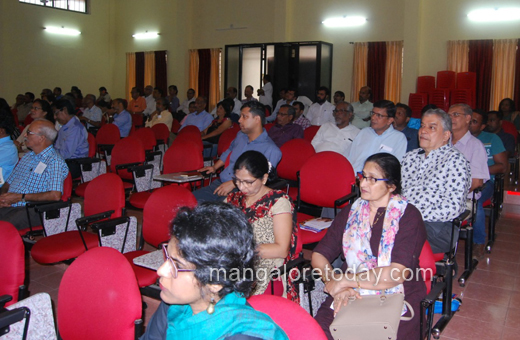 Prof. Sachidanandan, was received with great cheer by the knowledgeable audience in full strength. The distinguished speaker spoke for more than an hour on " Indian Poetry after Independence" in a very erudite and attention capturing manner. He expounded that a poet being a human being among human beings is to be understood to be valued. Every language or dialect has it's own individual and intrinsic value, attraction and standing, he said that in fact the 8th schedule listing is superfluous. Tracing the niceties that a wide range of poets have inculcated into poetry here from 1940s, he pointed out that poetry has achieved transport to a blend of 'modernisation and democratisation' which is evident in several ways to the observation. With many stories, anecdotes and examples it was a serious talk. Independence was welcomed by the intelligentia but it is gradually realised that 'Swaraj has not brought anything for the crying child'. It broke up India which is a sad matter for all. 'A freedom disillusioned by the politicians and bureaucrats'. Selflessness to selfishness, dishonesty to corruption, making common people the sacrificial lambs. Poetry and poets have dwelt in-depth and tons of matter has been produced of all hues. Prof. Sachidanandan, traced the shift of the poets from the 'frount yard' to 'flowering of the back yard' - the rise and shine of poetry from women, dalits and unknown powers. If any one says that all of India must be uniform with one culture and language he/she is an enemy -for India rises due to it's diversity. Mutual respect and tolerance have their own message and goodness. The lecture in the short time frame brought a lot of food for thought fro each and every one present.

Kavita Trust which is a registered body was founded in the year 2002. The Trust takes up number of projects to promote poetry. Spreading its wings in Konkani region, it has brought different dialects of Konkani under one fold by being the platform for poetic expression. It has taken the richness of poetry to the doorstep of the layman by way of poetry sessions, seminars, talks, symposiums, festivals and competitions. In the lat fifteen years Kavita Trust has held more than 125 programmes related to poetry.

Unfortunately for the very first time James & Shobha Mendonca, based in Dubai for the 39 years, in whose honour this annual lecturer is held could not be physically present. They have both done graciously well in their careers and life and have been generous in good works to people deserving and Konkani culture and language. They have rightly earned the recognition as 'Philanthropists' and continue to assist and support many good works all around. Hope is ever present for the future. The key organisers Kishore Gonsalves, Prez; Averyl Rodrigues, Secretary; Andrew D'Cunha, treasurer were present among a host of distinguished participants.

Write Comment
|

E-Mail
|
Facebook
|

Twitter
|

Print