Kasturirangan report, politics discouraging - Sorake
Mangalore Today News Network
Udupi, Mar 17, 2015: Speaking at the inauguration of consumer day programme organised on the theme 'Healthy Food Rights' by Zilla Panchayat, in association with Food and Civil Supplies Department, Minister for Urban Development Vinay Kumar Sorake said politicians in their anxiety to ward off blame and get personal and political gains, misguide innocent people and damage social norms.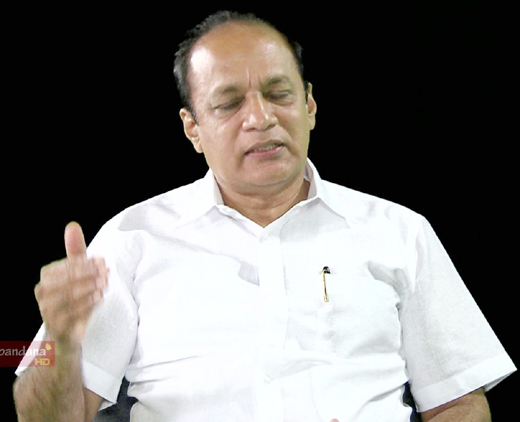 He also said the grass root level meetings held to consolidate public opinion on recommendations made in the Kasturirangan report through Gram Sabhas, exemplifies the fact that the people in the region are totally mislead and constantly kept under fear. They are ignorant over positive aspects of the recommendations made in the report.
The villagers do not differentiate between the former Madhav Gadgil report and the present Kasturirangan report. The hype created for political ends is disturbing.

16 Gram Sabhas of 16 villages out of 32 under the recommendations in the district met. All have the rights to know what is happening in the surrounding. Democracy upholds the idea of equality and equal rights. Pointing out that the awareness over consumer rights is the need of the hour, he said the public are always the victims of wrong conceptions. Effective awareness should be created over the rights of the people. He added right to food is an important right too and should be available to even for the least in the society.

MLA Pramodh Madhawaraj said quality and quantity are the two important aspects. Right to clean air, clean drinking water and unadulterated food are very much essential. All these are the basics for healthy life. Expressing his dissatisfaction over the increasing number of patients in the hospitals owing to consumption of impure water and adulterated food, the MLA added the consumers should be aware of their rights. He added that the State government has ensured rice up to 50 kgs free of cost in order to guarantee a hunger free State.

He added the government has also taken measures to fill the vacant posts in health department of doctors, nurses,technicians and ANMs and the process would be done in six months. A subordinate legislation committee is formed to take up direct recruitment as against the idea of assigning the responsibility of recruitment to KPSC. He added as many as 10,000 BPL cards are given in Udupi assembly constituency. Out of total 2000 surveyors appointed in State, nearly 19 are recruited in Udupi. Many issues were addressed and solutions presented.

Write Comment
|

E-Mail
|
Facebook
|

Twitter
|

Print