Inauguration of Land Trades Solitaire on Sunday, December 29
Mangalore Today News Network
Mangaluru, Dec 28, 2019: Solitaire, the prestigious multistoried residential project of Land Trades Builders & Developers will be inaugurated on Sunday December 29, 2019 at 6:00 p.m. Mr. Yenepoya Abdulla Kunhi, Chancellor of Yenepoya Deemed To Be University, will inaugurate the building. Dr. B. M. Hegde, former Vice Chancellor, Manipal Deemed University will inaugurate the Club House. Sri P. Jayarama Bhat, Chairman of Karnataka Bank Limited, has graciously consented to be the Chief Guest. Dr. M. Shantharam Shetty, Pro Chancellor, Nitte Deemed To Be University.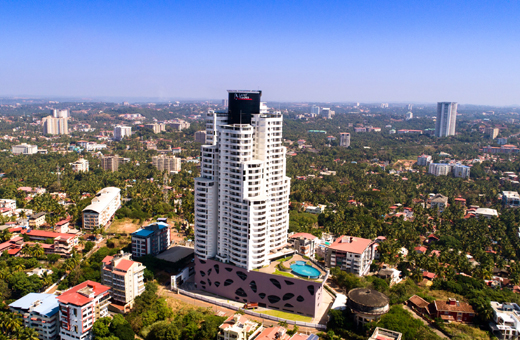 The Guests of Honour are Sri J. Krishna Palemar (former District In Charge Minister), Dr. A. J. Shetty (President, Laxmi Memorial Education Trust), Sri B. Appanna Hegde (Former MLA and MLC, Baindoor), Former Mayor Sri M. Shashidar Hegde, Former MLA Sri J. R. Lobo and Sri Chandrashekhar Rao B., General Manager, Karnataka Bank Limited.

Solitaire is situated at Hat Hill, Mangalore and may be reached via Sharada Niketan Road, Chilimbi, Mangalore. Solitaire enjoys CRISIL Real Estate Project rating of '7 Stars', which is the highest rating in the series.

Karnataka State Chapter of Confederation of Real Estate Developers Associations of India (CREDAI) has also recognized 'Solitaire' with 'CARE Award 2019'in the category of 'Dwellings above 50 units in Mangaluru Chapter'.

About Solitaire
A towering 32-storey marvel of architecture, Solitaire is one of Mangaluru's most eagerly awaited luxury home projects. Solitaire is a precious offering of Land Trades Builders and Developers, a name synonymous with ultimate lifestyle and optimum quality in Mangaluru. When it was formally launched on 29th September, 2014, it instantly set a new benchmark in quality living. A masterpiece designed by architect Peter Mascarenhas of Archi Technics, Solitaire features 143 homes, available in choices of 2BHK, 3BHK and 4BHK apartments as well as 5BHK duplexes. Each apartment is well planned with excellent use of space, superb construction and featuring the best of branded products. With six levels of dedicated parking space, there is ample room for all types of vehicles too. The construction work was undertaken by MFar Constructions.

Timely completion of projects, no matter how big or small, and providing more than what is promised on paper is a hall mark quality that Land Trades deservedly takes pride in. This is especially true with Solitaire, a project which being one of the tallest structures of the city, posed numerous design and engineering challenges. The firm overcame each of these challenges with typical efficiency further proving its credentials as a visionary realtor for whom only the sky is the limit.

Exclusive Facilities
Hat Hill gets its name thanks to its topography, which sports a unique two layered elevated landscape. Solitaire's architecture makes intelligent use of this vantage location to render beautiful views of the verdant Mangalurean landscape to the residents. The fabulous unobstructed view of the river and the sea is indeed a treat to the eyes. This is used to create dramatic effect in the building's infinity swimming pool which gives the magical feeling of merging with the Arabian Sea which is visible in the horizon. The adjoining kiddie pool allows children to become one with nature too.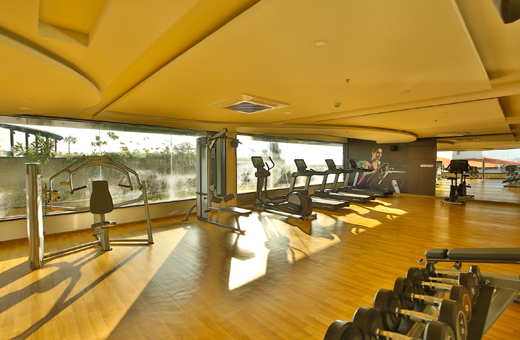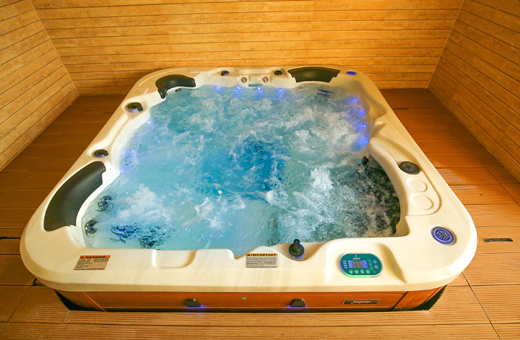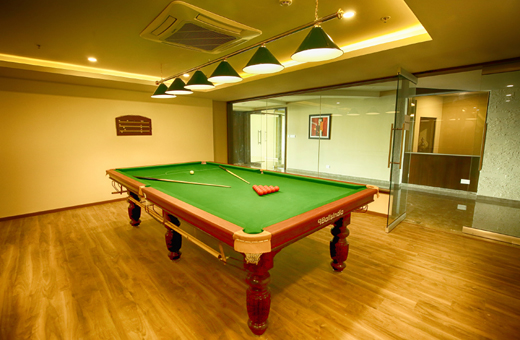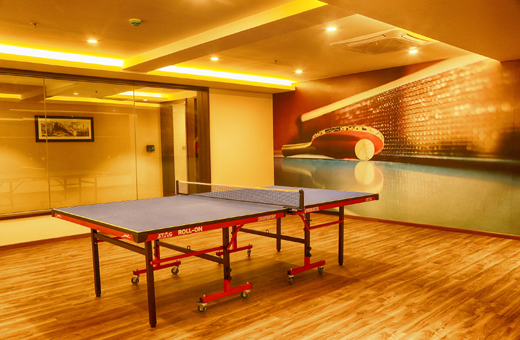 The lucky few who will be privileged to live at Solitaire will enjoy an amazing variety of modern lifestyle experiences. The exclusive air-conditioned club house, occupying the fifth floor, features premium facilities such as a fully equipped air-conditioned gym to stay fit with daily workouts, a serene yoga room for healthy living and a meditation room to connect with the soul. A Jacuzzi, sauna room and steam room addresses ones need for physical well-being. One can gain mental stimulation in the indoor games room and also tune reflexes by engaging in table tennis. The pool table allows one to display their skill and strategy. All this while the kids have a whale of a time in the children's play area which sports an amazing variety of toys and fun activities. A café and an in-house supermarket (mini mart) ensure that all one needs is close at hand.

Solitaire also boasts of world class branded inputs, such as Toto sanitary ware, Panasonic switches, Jotun paints, Saint Gobain glass / mirrors and Mitsubishi high speed lifts. The gym features high-end equipment by Life Fitness. The doors and door frames are sourced exclusively from Kenwood.

Green Friendly Features
Eco-friendly living is a part of the Solitaire experience, with the entire complex designed for conserving earth's scarce resources. A central feature of Solitaire is rain water harvesting. The abundance of water released by the south west monsoon is redirected and conserved for future use. Waste water generated in the building is treated and retrieved in the captive sewage treatment plant and recycled for non-consumptive use, such as for gardening and toilet flush. Scientific solid waste management is ensured through a well-defined internal waste handling system, onsite waste segregation and its safe disposal. Unique three-layered water proofing testing is done to provide added safety against water seepage from bathrooms and balconies.

Mandatory Clearances
Land Trades has gained all mandatory clearances for Solitaire, such as Occupancy Certificate from City Corporation, Door Number, Final Clearance Certificate from Fire Department, Clearance Certificate from the Pollution Control Board, permanent power and water connection. RERA Karnataka too has given final clearance certificate to Solitaire. "I am dedicating Solitaire to the flat owners and residents with the full confidence of having fulfilled all my obligations and commitments," says Shrinath Hebbar.

About Land Trades
Founded in 1992 by K Shrinath Hebbar, Land Trades Builders and Developers is one of Mangaluru's leading property developers enjoying an unbeatable reputation for quality and reliability. The ISO 9001:2015 certified firm has 37 completed residential and commercial buildings to its credit. Land Trades was the first property developer of Mangaluru to voluntarily go in for the prestigious CRISIL Real Estate Project rating as well as the CRISIL Real Estate Developer rating. So far three of its completed projects, namely Sai Grandeur, Ourania and Insignia have been evaluated with the highest level of '7 Stars' while Maurishka Palace and 'Atlantis' have received '6 Stars'. The firm, Land Trades Builders and Developers, itself is rated with DA 2 rating by CRISIL.
The secret to Land Trades guarantee of quality is its elaborate three-layered quality monitoring system, which includes internal as well as external third party quality scrutiny to ensure a zero defect product. The firm is supported by an excellent team of architecture, design, engineering and construction professionals along with in-house marketing and customer support. Land Trades also relies only on blue chip names like MFAR Constructions for executing the construction work on its projects.


Write Comment
|

E-Mail
|
Facebook
|

Twitter
|

Print