Ideal introduces , Your favourite 'panak' is now a frozen candy!
Mangalore Today News Network
Mangaluru, Jan 16, 2017 : Traditional recipe - divine taste proclaims the tag. Yummiest, tastiest and healthiest adds the strap. While these crisp short sentences are the offshoots of a creative ad writer's mind, for those who revel in tasting the ethnic - it spells Panak Candy. Yes, welcome to yet another new innovative product from the stables of Ideal Ice-Cream, city's leading ice-cream manufacturer that hit the stores on Makar Sankranti day, much to the delight of ice-cream lovers.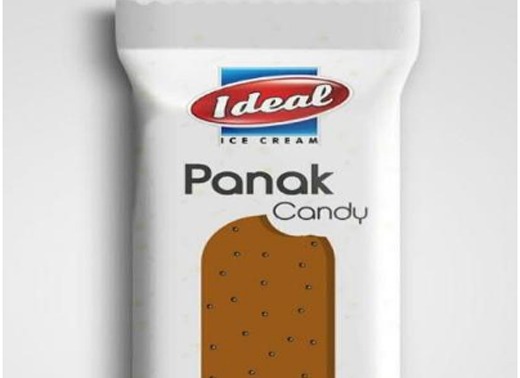 Riding on wave of new found enthusiasm created by bella candy launched early last month, Ideal Ice-Creams that initially wanted to launch panak candy alongside, deferred the same to the more auspicious Makar Sankranti launch date. "This was much to the contrary of advice given to me from certain close quarters," confides Mukund Kamath, proprietor, Ideal Ice-Creams. The initial near 100% positive response only validates this judgment, Mukund adds.


Incidentally, trials on both bella and panak candy started simultaneously, he adds. "Since both are jaggery based products, I did not want to confuse the discerning customers with products of similar base," Mukund told TOI. Panak candy in a sense is different from bella in that it is more ginger, lime and pepper compared to grated coconut and cardamom for the latter, he says, adding it is also a product that takes minds of people to events where 'panak' is served as a drink.

Fine tuning the product based on people's reaction to sample panak candies, Mukund says he shot down suggestions from adults to make it spicier. "We want young and old alike savor this candy," Mukund says, betting that people in the coastal districts will accept the product for they are well versed with 'panak' served on traditional occasions. This could provide the surprise element for other markets where customers have heard about 'panak' but not tasted it, he adds.


Adding to the 'x' factor of this product is the fact that Mukund has already received enquiries from friends and well-wishers who want to 'serve' panak candy to their friends/relatives at auspicious occasions rather than the ubiquitous welcome drink. Given that is reasonably priced and same as bella candy, this enquiry could click, he says adding when ethnic taste and healthy ingredients are served wrapped around a stick, your taste buds would crave for more.
Courtesy : TOI


Write Comment
|

E-Mail
|
Facebook
|

Twitter
|

Print