ISPRL to agreed to pay more for Padur & Mangaluru Pipeline RoW
Mangalore Today News Network
Mangaluru, 22 Dec 2015: India Strategic Petroleum Reserves (ISPRL) agreed to pay high compensation to agitating land owners for right of way (RoW) to lay pipeline Mangalore and Padur Strategic Petroleum Reserves project.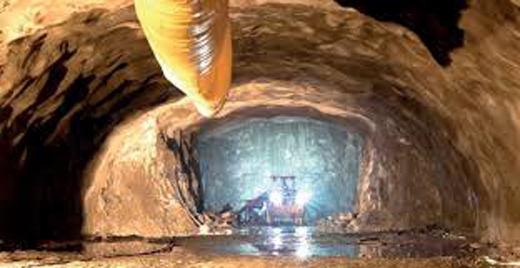 The hiking of compensation issue is recently resolved after the company agreed to pay high compensation and it is a decision taken by the local land administration, a business daily reported quoting the ISPRL executive.

Local agitation over land acquisition has delayed the laying of pipelines by more than six months in Padur and Mangaluru.

After taking into account the delay over land issues the pipelines will be ready by some time round March, the daily said.

Phase-I of the programme involves setting up three caverns including a 1.3 million tonne (MT) capacity storage facility at Vizag in Andhra Pradesh and two other facilities at Mangalore and Padur in Karnataka with combined capacity of 4 MT. The Karnataka facilities will be filled by ISPRL — a special purpose vehicle (SPV) under the petroleum ministry — only after two pipelines of 12.8 km and 36 km length are laid connecting them to the port.

The Vizag cavern has already been filled at a cost of Rs 2,700 crore using a small existing HPCL pipeline. There were no right of way (RoW) issues involved there.

The ISPRL is tasked with building and managing the reserves that will act as a buffer against future crude price shocks and supply disruptions.The 5.3 MT strategic storage in the first phase will be enough to meet the oil requirement of the country — that imports over 80% of its crude oil requirement — for around ten days. In the second phase, India plans to set up four additional reserves with a combined capacity of 12.5 MT.

Global crude oil prices have crashed from $110 per barrel in June 2014 to less than $40 per barrel currently. Benchmark Brent crude fell to 11-year low of $37 per barrel on Monday, the record low levels fuelling the argument whether the government has already lost out a large part of the opportunity for quickly filling up reserves.

Experts say the government must pursue the strategic reserve programme with vigor given the volatility in crude oil prices, but must compliment efforts with diversifying supply sources. But India has recently diversified its supply sources away from the Persian Gulf and towards newer geographies including Nigeria, Mexico and Colombia.


Write Comment
|

E-Mail
|
Facebook
|

Twitter
|

Print