INTACH Photo Exhibition on Kamaladevi Chattopadhyay Opens in City
Mangalore Today News Network
Mangaluru, Jan 14 2019: INTACH Mangaluru Chapter has organized 'Kamaladevi Chattopadhyay - An Extraordinary Life', a photo-story exhibition highlighting the life and times of the legendary Mangalore-born social reformer and freedom fighter Kamaladevi Chattopadhyay. The exhibition opened on Sunday 13th January evening with a talk of reminiscences of personal experiences by Prof. K. P. Rao, a technological expert who was associated with Kamaladevi. Prof. K. P. Rao is credited with developing the Kannada keyboard and software to use Kannada language on computer thereby enabling other Indian languages also to become computer savvy.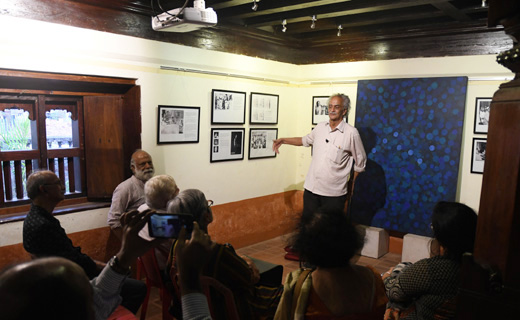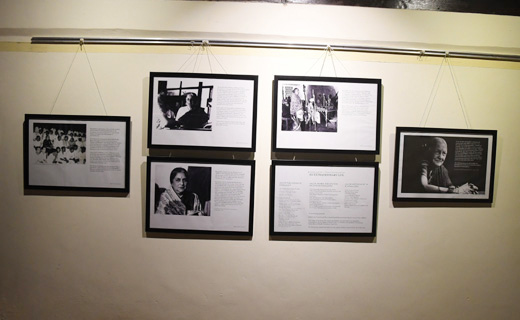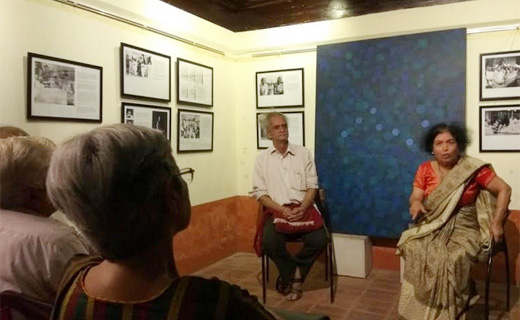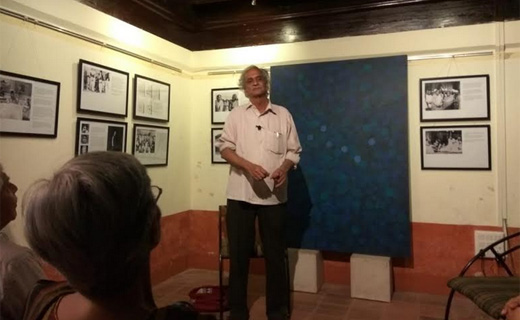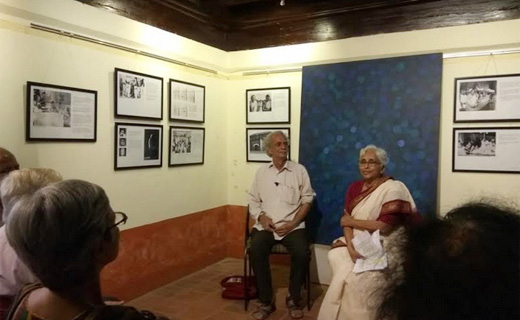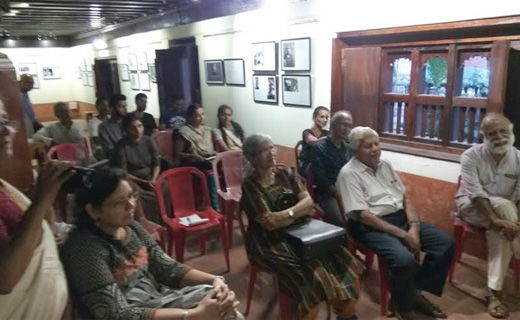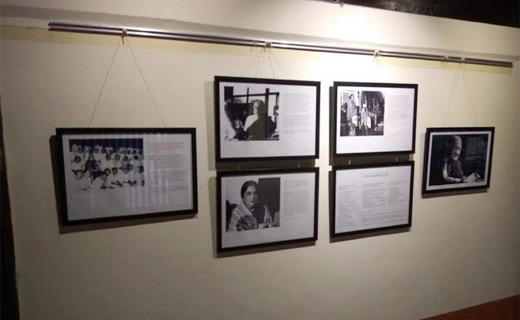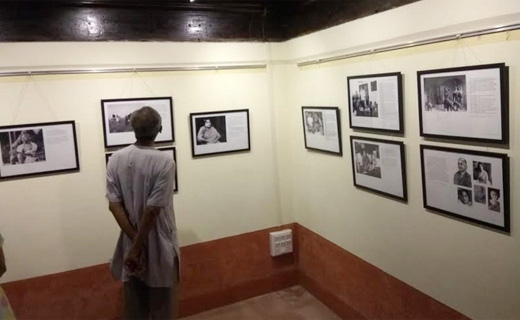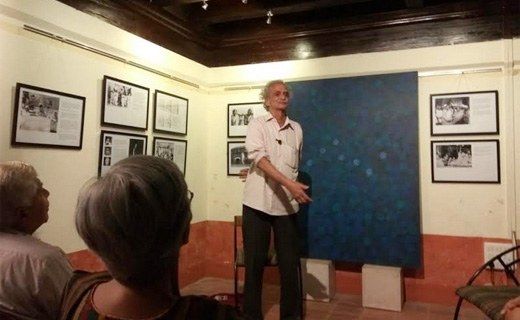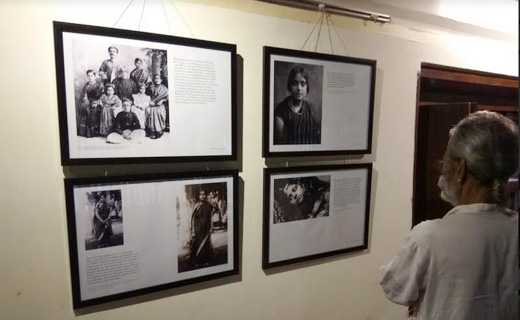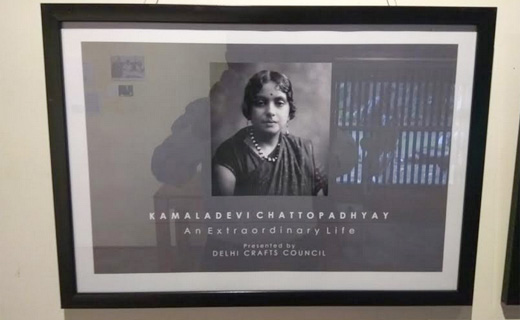 The exhibition comprises rare photographs and biographical quotes handpicked from authoritative literature concerning Kamaladevi's life. The exhibition is being hosted at 'Kodial Guthu West', a traditional Guthu style manor house situated behind Dr. TMA Pai International Convention Centre (ahead of Janata Deluxe Restaurant) at Ballal Bagh in the city. The exhibition will be open to public from 4:00 p.m. to 8:00 p.m. on all days up to Sunday January 20, 2019.
Elaborating on Kamaladevi, Prof. Rao said her life was complex. "Kamaladevi was married at 14 years and got widowed two years later. Her own mother was the second wife of her father and the family went through a lot of hardships due to the untimely demise of her father. It was probably witnessing the struggle that her mother Girijabai underwent that made Kamaladevi tougher than she might have been," he said. "Throughout her life she sought to be self reliant and financially independent."

Kamaladevi Chattopadhyay was born into a liberal Saraswat Brahmin family on April 3, 1903. She adopted the surname Chattopadhyay after marrying her second husband Harindranath Chattopadhyay, who was the brother of Sarojini Naidu. This marriage ended in divorce a few decades later. She acted in the first Kannada silent film 'Mricchakatika' (1931) and a 1943 Hindi film, Tansen, also starring K. L. Saigal and Khursheed, followed by Shankar Parvati (1943), and Dhanna Bhagat (1945). During freedom movement she worked closely with Mahatma Gandhi and Nehru and was imprisoned several times. She is also recognized for being the driving force behind the renaissance of Indian handicrafts, hand looms, and theater in independent India; and for upliftment of the socio-economic standard of Indian women with her pioneering initiatives.

Asserting that Kamaladevi was in many ways ahead of her times, Prof. Rao said that she was working for women's emancipation much before Independence. "Kamaladevi always had the courage to face the taboos of society, whether it was in her own widow remarriage or acting in films which was looked down upon. She also participated in Dandi March, much against the wishes of Gandhiji. In the 1930s, she became the first woman in India to contest for an electoral seat when she fought the council elections, which she lost by only 28 votes. She tried to be the best in each of the areas she worked in."

Appreciating the efforts of INTACH to host an exhibition dedicated to Kamaladevi, Prof. Rao said it is a fitting tribute to the lady. "Kamaladevi strived for the betterment of society, especially the downtrodden. Today if handloom, handicrafts exist, it's due to one person and that is Kamaladevi. We owe a debt of gratitude to her," he said.

Vajra Rao also gave insights into the life of Kamaladevi Chattopadhyay. Harriet Vidyasagar anchored the programme. Prof. Subash Basu, convener of Mangaluru Chapter of Intach was present on the occasion.

Founded in 1984, INTACH is a non-profit charitable body which has pioneered the conservation and protection of India's natural and cultural heritage. It is today the largest membership based organisation in the country dedicated to conservation. Mangaluru Chapter of Intach was founded in 2017.


Write Comment
|

E-Mail
|
Facebook
|

Twitter
|

Print