How police meddle in civil cases and threaten litigants
Mangalore Today News Network
By Narendra Nayak
Mangaluru, May 10, 2019: When this happened to Keshavamoorty Chandrashekar, a soft ware engineer, who had worked in UK for sixteen years. He had been fighting for justice for quite some time and had filed cases too. But, his experiences in the last week made him furious because he was summoned to Vittla police station, threatened and made to execute documents by the police! A case has recently come to light in which one Keshavamoorthy Chandrashekar of Puttur has been threatened, harassed and made to sign a legal document to withdraw/settle cases which he had filed against two individuals. The perpetrators are the Bantwal Police Circle inspector Mr. Sharana Gowda and his team and a complaint has been lodged against him with the Superintendent of Police, Dakshina Kannada, a copy of which is attached to this press note.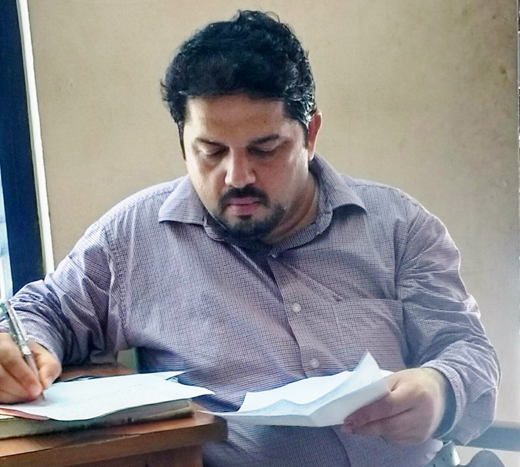 The gist of the matter is that Keshavamoorty had filed a cheque bounce case against one Gurushiva Dutt no 43/2019 in the Puttur court and a consumer case against Mr.Rajendra Kuppetti about cheating in the name of midbrain activation with claims that children can read with blind folds. The consumer case has now come to the argument stage. Mr. Keshavamoorty was summoned by the ASI Dhananjay of Vittla Police station on 07/05/2019 and threatened by him and the Circle Inspector Sharana Gowda that he will be arrested, a COD enquiry ordered and he will be jailed for months. He was also taken by the ASI Dhananjay to a nearby Notary public to sign a legal document stating that he will withdraw the cases. He was also threatened into signing a statement before the Circle Inspector (copy enclosed along with transcript as it is not very legible).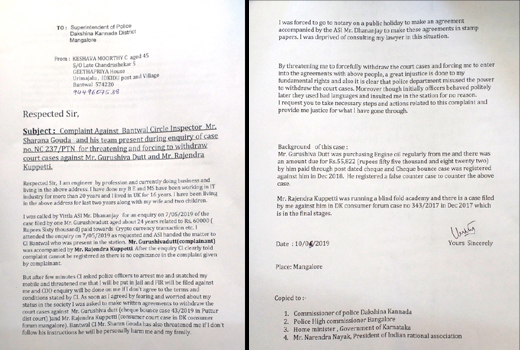 The case against Mr. Rajendra Kuppetti is the first such case against cheating in the name of midbrain activation. Though it is agreed by all medical authorities and scientists that one can see objects or anything else for that matter only when light from it falls on the retina, the proponents of this alleged process called as midbrain activation have been claiming to make children see without that happening! Keshavamoorthy and another person had filed cases against the Efficient Brainy of Puttur of which Rajendra Kuppetti who is also a witness to the document is the proprietor and also the opposite party in the Consumer case.

It is deplorable that the police who have no locus standi in settling civil disputes are resorting to such threats and strong arm tactic in a district like Dakshina Kannada where the people are supposed to be highly educated and super intelligent.

Write Comment
|

E-Mail
|
Facebook
|

Twitter
|

Print