History and folk art entrust themselves to heritage: Prof Chinnappa Gowda
Mangalore Today News Network
Mangaluru: Septmeber 9, 2015: Mangalore University, Kannada Department Professor Dr K Chinnappa Gowda said, history and folk art entrust themselves to the heritage.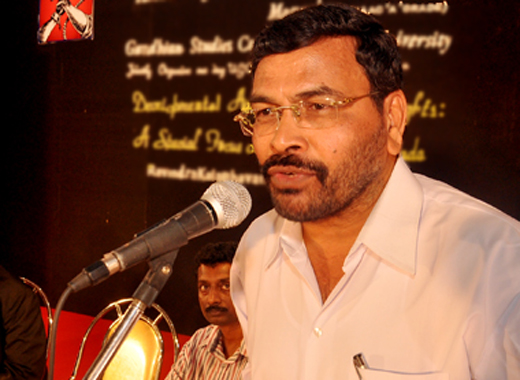 Speaking at a workshop on 'History and Folk' organized by Mahatma Gandhi Memorial College in association with Govind Pai Research Centre and Academy of General Education, he said history is built based on the account of the past, while the folk art is constructed through the pastoral culture. Although both are not same, both history and folk build the past. History offers written evidences, while folk offers evidences but without the written document.

"History is constructive and there are various facets of truths to it. The manuscripts, rock edits and rock pillars are essentials to reveal the facts, however the same substances will also help people view the history through different angles." he added.
Asserting that history is nothing but unearthing the knowledge of truth, he opined that both history and folk culture should be studied as separate disciplines.
He said the folk art will forever remain as the voice of people, referring to 'Kalkuda-Kalurti Paddana' and Tulu poems.

St Aloysius College, Mangaluru, History professor Dennis Fernandez said the colonial legacy marked the beginning of the historical write ups. Coins, manuscripts, rock edits are the materials that provide the basis for history.

The rulers and the people in the monarchial institutions have been the substance for the researched articles. Christian missionaries were responsible for the historical write ups in the undivided Dakshina Kannada district. 'Rashtrakavi Govinda Pai Memorial Award' given by the Rashtrakavi Govinda Pai Samshodhana Kendra was conferred on Historian Prof B Surendra Rao on the occasion.

Write Comment
|

E-Mail
|
Facebook
|

Twitter
|

Print