High profile speeches, variety of items "Shakthi" at a new level - Bunt Women's Convention
Mangalore Today News Network
Mangalore, Aug 25, 2014 : Speaking at 'Shakthi,' a national Bunt women's convention, organised under the auspices of Shri Siddivinayaka Prathistana and Ganeshotsava Samithi, at Bunts Hostel here on August 24, BJP National Spokesperson Meenakshi Lekhi said, "We have the examples of Ahilya Bai Holkar, Jhansi Rani Laxmi Bhai, Kithur Rani Chennamma, Obavva and many other great women who have fought for their nation," she remembered Mahatma Gandhi for his contribution for the empowerment of women. She exhorted women to build 'Shresta Bharath- Swacha Bharath'.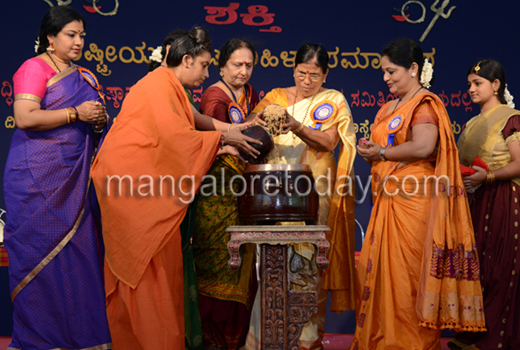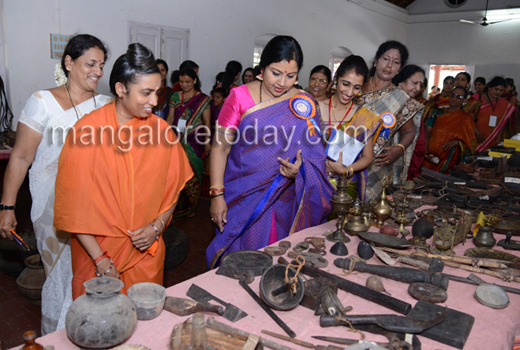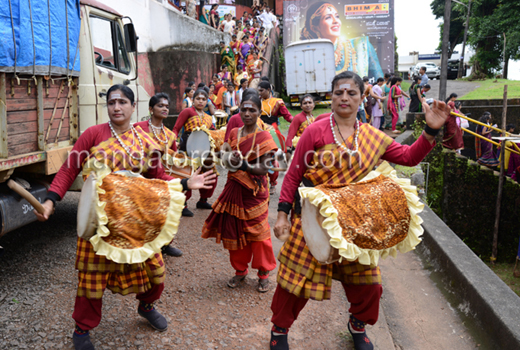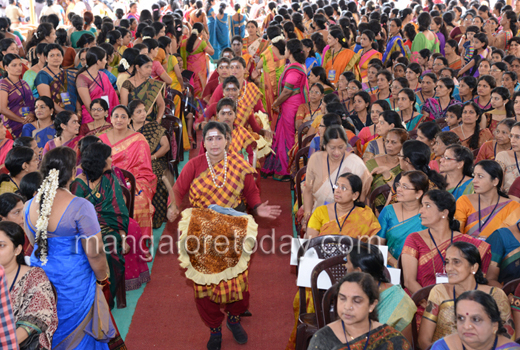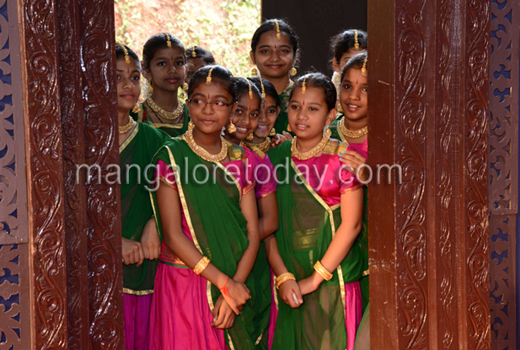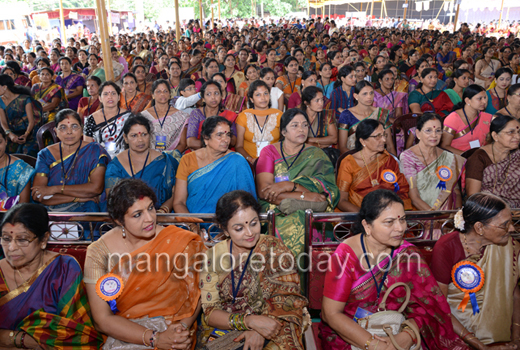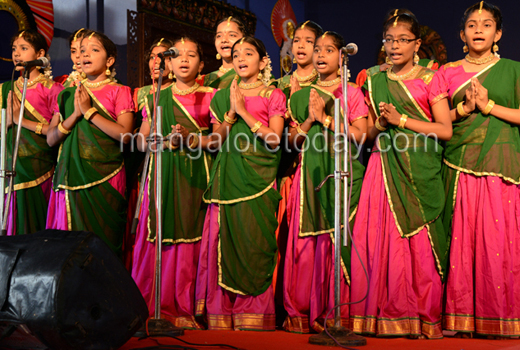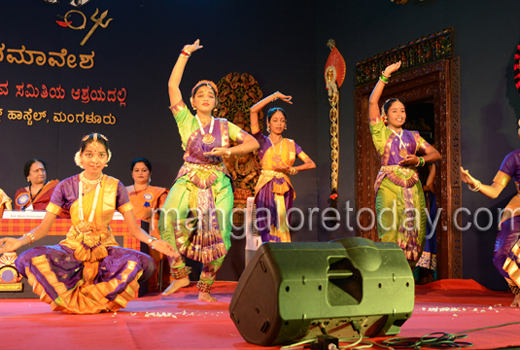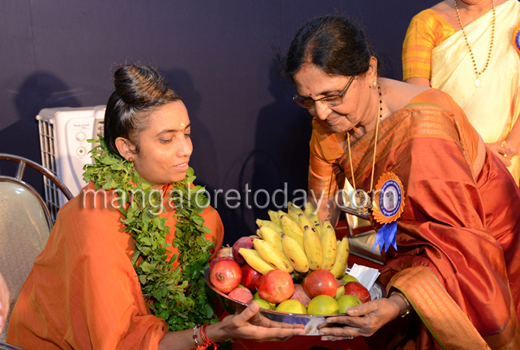 Power of leadership : Delivering the valedictory address, Udupi-Chikmagalur MP Shobha Karandlaje said that women should get 33 pc reservation in politics and decision making power should come into their hands. In society, decision taking power is still with men. In most of the cases, from gram panchayat to city corporations, women are elected just for namesake. People blame women for not getting updated with the happenings and sometimes it is true as they give prominence to serials than news. "We have to be active with the happenings of our surroundings if we want to come up in politics.
If there is discussion going on taking measures to control rape incidents, men laugh at it. We can't help it but enter into politics and take decision taking power into our hands. In process of nation building, the role of women is crucial," she said. Women have great power of multitask management than men. So, women should take initiative in community building. Karadlaje also stressed on the responsibility of good parenting and suggested parents to treat girls and boys equally. Meanwhile, she expressed concern about telecasting crime incidents in TV as it would affect young minds. 'Mother is our first teacher '

At the inauguration earlier, MLC and cine actress Thara Anuradha said that to curtail rape incidents, the process should start from each house and mother should be the first teacher. Backing it, Puttur MLA Shakuntala Shetty said that matriarchal society is more required than ever. Though women want to come forward in society, it should not be at the cost of her motherly care to her family, she said.She said that there is an introspection needed about increasing rape incidents. The main problem is with parenting. A mentality to respect women as their sisters or just like their mothers need to be developed in boys. They should know the difference between cinema and real life. Even girls should feel that they can do anything just by wearing pant, but they should develop skills to face attackers.

Odiyoor Mutt Sadhvi Mathanandamayi inaugurated the convention by pouring paddy to 'Kalasha' in a traditional way. In her inaugural address, Sadhvi said that with moral power and blessings of almighty, women can come forward and she can protect herself. Woman power is in different forms like sister, mother and wife, she said.

The convention had also a seminar on various topics were held. Folk and traditional medicines expert Kargi Shetty, retired scientist Dr Meera Shetty, Mindspower founder Rekha Shetty, Agricultural Scientist Dr Saritha Hegde, KAS officer Yashaswini Shetty and progressive agriculturist Bimbodhari Hegde were felicitated.

Bengaluru Bunt Sangha Vice President Meera Krishnappa, Mumbai Bunt Sangha Women's Wing Vice President Lata J Shetty, authors Dr Sunitha Shetty, Dr H Nagaveni, Convention President Dr Ashajyothi Rai and others were present.

Side-show attraction : Sri Datta Tulu Janapada Adyayana Kendra of Nellikatte in Karkala organised an exhibition on the occasion. Ancient Indian coins, currency, stonage weapons, traditional wooden cookery tools, wooden tools used in religious rituals and trade and many others were put on exhibition. Ganesha idols, lamps, Yakshagana masks were colourful. Cultural extravaganza presented by Bunt students including Dollu Kunitha also attracted many participants and guests.


Write Comment
|

E-Mail
|
Facebook
|

Twitter
|

Print