HelpAge India survey on elderly abuse, Mangaluru Minister seeks proofs
Mangalore Today News Network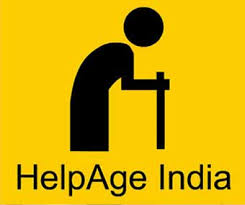 Mangaluru, June 17, 2018: UT Khader, minister for urban development and housing and dist in-charge. has questioned the HelpAge India survey report that has portrayed Mangaluru as the top city in the abuse of elders.

Talking about the 'Elder Abuse in India-2018', a survey released by NGO HelpAge India, Minister Khader said he was surprised to know the organization has given such negative report about Mangaluru. "Dakshina Kannada is known for its culture and traditions. People in the district have utmost respect towards senior citizens and religious leaders. However, it is surprising that the HelpAge India has given such a report. We want to know on what basis they have given such a report and whether they have published it only to show the district in a bad light," the minister said.

"We have to go through the report in detail. In addition, the organization should provide necessary evidence to substantiate their report," he added.

MLC Ivan D'Souza said the finding of HelpAge India about Mangaluru with regard to abuse of elders is unacceptable and wrong. "Dakshina Kannada district has a large number of old age homes and orphanages. Based on this number the organization might have come to such a conclusion. This report is far from the truth. To the best of my knowledge, it is not more than normal that such abuses take place in Mangaluru. If it is the truth, I will take initiative for a discussion with district administration and thereby solve problems," D'Souza said.

A senior citizen living for long in a city old age home remarked that what ever the parameters/results of the survey in question, some proof is needed. It has never come to my notice that any such surveys are done here. Actually, many of the NGOs working for the Elders, along with the 1090 help line and such are rather inactive and careless. The concerned department which has no space for 'Sr Citizens' and is only for 'women & children'. It is essential to have a separate department for the aged, at all levels. To some extent it is true not only in Mangalore but in many places that elders suffer at the hands of young people in command at home. But, also one very vital area, which is totally unregulated and without any ground rules are 'Homes for the Aged' in our region. Specially those community/religion centered. They have no regulations/rules or Bye-laws prescribed, no proper administrations. Those who dangle money, gifts and influence get much; while others are ignored/neglected. These are super charged with commercialism and corruption. Let there be a local high power committee to study/survey and report. Expressed here is only tip of the ice berg.

Meanwhile, social worker Corrine Rasquinha, who is the founder president of White Doves Home, said, "Mangaluru cannot top in abuse of elders. Instances of abuse of elders are rampant everywhere in India. Senior citizens are not treated well in buses, public places and govern ment offices. There are cases where children only want to put parents in ashrams. We had found parents on streets, who were thrown out by their own children. However, such cases are not too many in Mangaluru alone. It is rampant everywhere," she said. A more well oriented organised, regulated system is needed, Govts must take note.

Write Comment
|

E-Mail
|
Facebook
|

Twitter
|

Print