Harihara: Mother of Health Chapel inaugurated
Mangalore Today News Network
Mangaluru, Jan 18, 2020: An artistic chapel "Darshana Degula (apparition chapel) where the tomb of the Harihar Brahmin who had a vision of the "Arogya Matha" (Mother of Health) in Harihara was inaugurated by bishop of Shivamogga, Most Rev. Dr. Francis Serrao to preserve the history of the place. It was followed by blessing of the new Altar and Lectern and Holy Mass . Msgr Felix Noronha Vicar General and director, with parish priest Rev. Dr. Anthony Peter, other priests of the diocese and the nuns of the local communities were present. There were hundreds of participants on this special occasion of the region, including Canara who are closely connected with the church.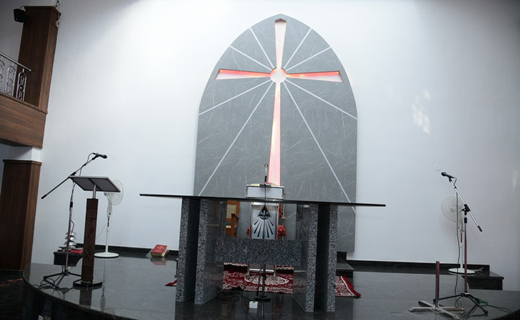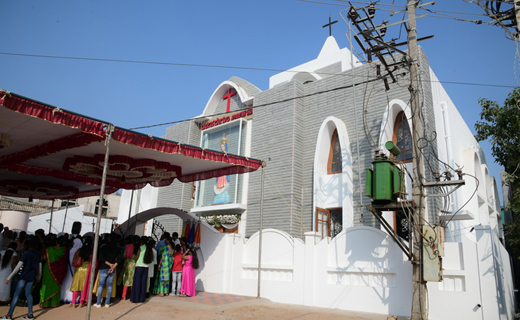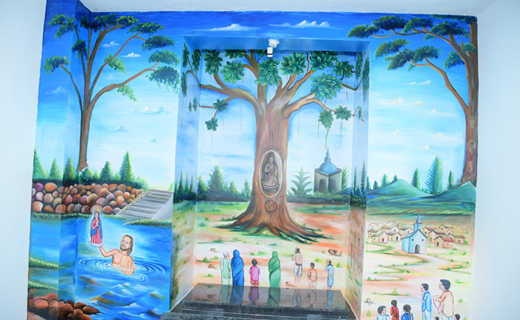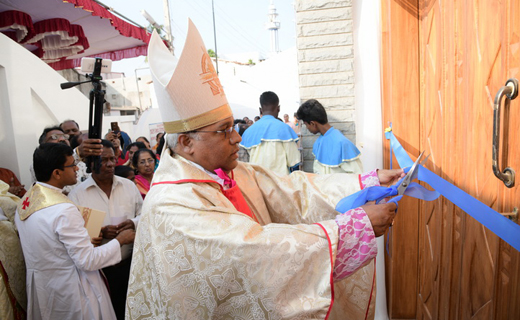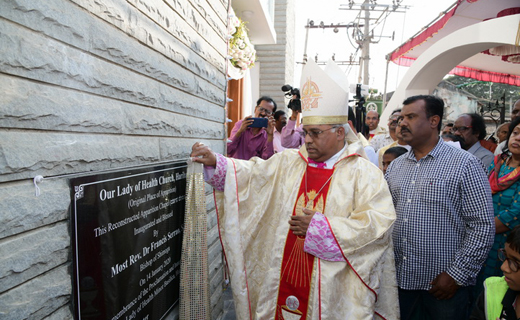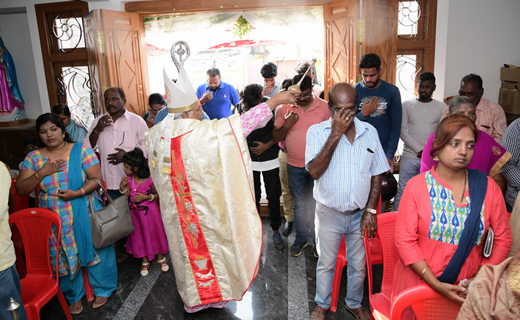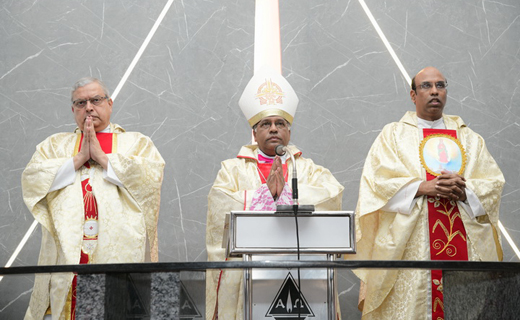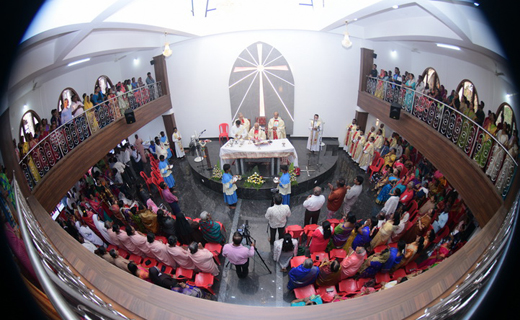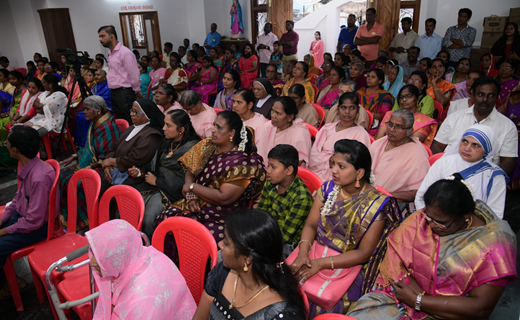 HISTORY OF HARIHARA SHRINE : According to local history from time immemorial a Brahmin, while taking bath, accidentally fell into the swelling river Tungabhadra on whose banks Harihar is now situated. Being on the verge of drowning and in great fear of death, he saw the floating statue of Our Lady of Health and caught hold of it, and that eventually saved his life. Thereafter on reaching home, his wife and children, on touching the statue of Our Lady of Health, were miraculously and providentially healed of their diseases-tuberculosis and paralysis respectively.

From than onwards this person dedicated himself completely to the service of Our Lady and his house to the glory of the Mother. Soon after his death, he was laid to rest in a place where his house existed. Later on that same house was converted into a chapel, which is situated on the banks of the River Tungabhadra. This Shrine has been frequented by the people of Karnataka, irrespective of caste, language and religion. No doubt, it can surely be called the "Vailankanni of Karnataka"

Harihar is a town situated in Davangere district of Karnataka. erstwhile Mysore Kings, followed by the British. Harihar though belonging to Mysore state, was part of Chitradurga Division. Later on in 1875 A. D. the British Government brought together a few adjacent villages under Harihara and formed a taluk centre with the establishment of a taluk office. At present Harihar taluk has around 86 villages.

Then in 1833 Fr. Bigot is reported to have built a small church in Harihar. What is known about him is as follows: Rev Fr BIGOT BEAUCLAIR of French origin, Born on July 21, 1804, he joined the MEP Society August, 1829. He travelled to Pondichery (former French Territory on the Tamil Nadu coast) in August 1830 when still a Deacon. He was ordained a priest at Pondichery on May 28, 1831. In 1833, he was given charge of Srirangapatna. He built several chapels including Harihar and Anekal. He repaired the churches of Settihalli and built a presbytery at Hosur and a church at Mysore. In 1845, he built at Shoolay in Bangalore what was destined to be a seminary but ultimately became a school for girls. In 1851, 1852 he constructed St. Joseph's Church when he was given charge of the parish of saint Mary at Blackpalli. He founded there in 1853 or 1854 an orphanage for boys. He died in Bangalore on July 15, 1858.

Write Comment
|

E-Mail
|
Facebook
|

Twitter
|

Print