Gokulnath Shetty of Mulki- Rtd DGM of PNB, is accused of helping Nirav Modi
Mangalore Today News Network
Mumbai, Feb 16, 2018: Gokulnath Shetty, Retired Deputy Manager at PNB's foreign exchange department in Mumbai's Brady House branch, is accused of helping Nirav Modi get fraudulent letters of undertaking. Among those suspended by the PNB is deputy manager Gokulnath Shetty, who was posted at PNB's foreign exchange department in Mumbai .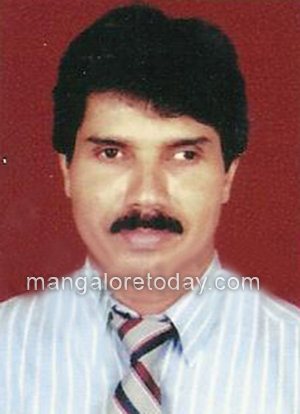 Gokulnath Shetty is basically from Mulki but setted in Mumbai presently. Shetty had secured his degree from Vijaya College in Mulki, later moved to Mumbai for higher education. He obtained his PG degree in Economics from Sidenham College of Commerce and Economics in Mumbai. He got a job there and served foreign exchange department of Punjab National Bank at Mumbai from 2010 till his retirement.
He had allegedly, along with another official Manoj Kharat, fraudulently issued letters of undertaking to these firms without following procedure or making entries in the banking system, avoiding detection of transactions.

The bank is assessing whether claims arising out of letters of undertaking are legally binding. A partner in a Mumbai-based auditing firm, which had earlier audited PNB's accounts books, said the fraud must have been detected following claims by other banks on loans taken on the basis of PNB's letters of undertaking.

"Whether letters of undertaking are binding on the bank like letter of credit or a bank guarantee is a matter of legal interpretation and that's the reason the PNB, in its communique to the stock exchanges on Wednesday, said liability arising out of it was "contingent in nature", the auditor said.

The fraud has come to light at a time when the Central government is scheduled to bonds worth Rs 5,473 crore as part of its plan to recapitalise nationalised banks that are facing problems due to non-performing assets (NPA) and unpaid loans. A leading chartered accountant said in this case, even if 50% of the loans are not paid, the entire recapitalisation amount received from the Centre "will get wiped out".

Corporate lawyer and senior partner in legal firm ALMT Legal, Hitesh Jain, said everything depends on how the letters of understanding have been worded. "If a bank undertakes guarantee for repayment of loan, then it will have to pay the amount claimed. But if the letter merely says the bank has no problem dealing with a particular client, it will not have any financial obligation.



Write Comment
|

E-Mail
|
Facebook
|

Twitter
|

Print