Gaps in coastal security need care: Defence Min.Parrikar
Mangalore Today News Network
Mangalueu, Nov 24, 2014: On November 23, the new defence minister reiterated that the need for checks between Karwar and Mangalore as pockets like Bhatkal need to be plugged. Though there is a observation link at Bhatkal, it needs to be put up properly as Goa and Bangalore are 350 km only. There is no radar point between Goa and Ratnagiri too.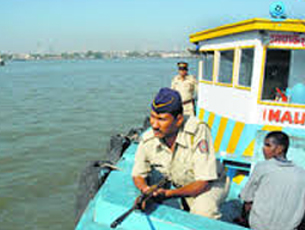 The Indian Navy's new Rs 450 crore coastal surveillance network has several blind spots that may take years to be plugged for fool-proof coastal security.


The minister ordered security agencies to closely monitor Bhatkal on the Karnataka coast, which, he said, was being used as a site for smuggling and terrorist activities. Inaugurating the Navy's national communication, command, control and intelligence network at Gurgaon days before the sixth anniversary of 26/11, Parrikar said Navy and Coast Guard were working on bridging many gaps on India's 5,700-km long coast line to ensure that a repeat of the Mumbai terror attack did not occur in future.

Manned from the Navy's brand new information management and analysis centre, the Rs 453-crore network currently gets inputs from shorebased cameras from 20 naval and 31 coast guard stations, 46 coastal radars, long-range identification and tracking system, meteorological systems, world registry of shipping data and satellite feeds.


The minister admitted that fishing boats are the biggest challenge for the coastal surveillance network because they do not carry any transponder and cannot be detected using the surveillance instruments. Parrikar said he would call a meeting of the coastal states to find out how they can be roped in. "Fishing vessels have to be compliant. But they cannot afford the instruments. The states would have to support," the minister said.

The data is fused, co-related and analysed at the Gurgaon centre using a customised software made by US company Raytheon, to identify the rogue ship or dangerous cargo, said Rear Admiral K K Pandey, as Defence Minister Manohar Parrikar and Minister of State for Defence Rao Inderjit Singh after the inauguration of the Information Management and Analysis centre of the Navy.

Write Comment
|

E-Mail
|
Facebook
|

Twitter
|

Print