GSB World Convention inaugurated, GSBs should lead in nation building: Nagaland governor
Mangalore Today News Network
Udupi, Dec 26, 2016: Reports from Hejamady (Udupi), state that Nagaland governor P B Acharya inaugurated the GSB World Convention held under the aegis of GSB Samaja Hitharakshana Vedike here on Dec 25, Sunday.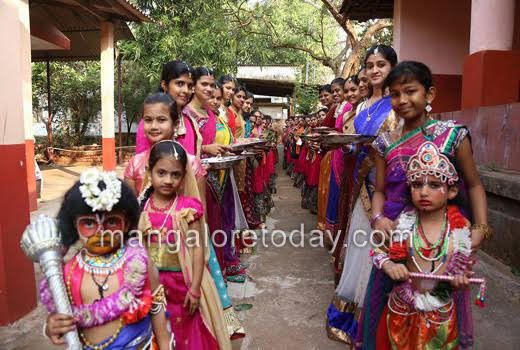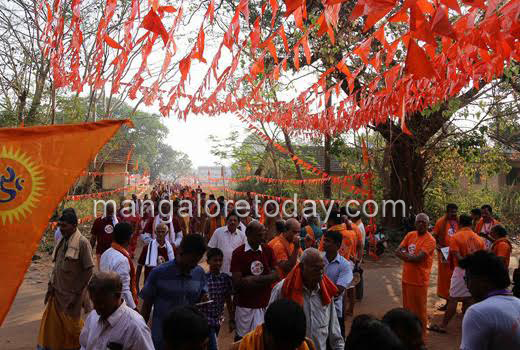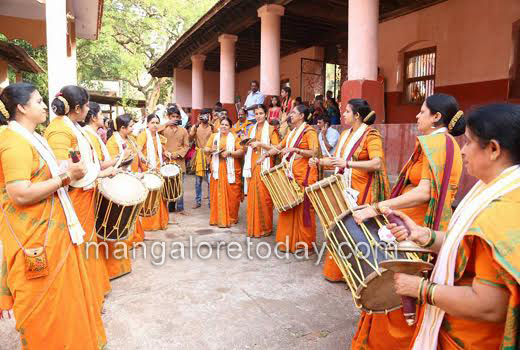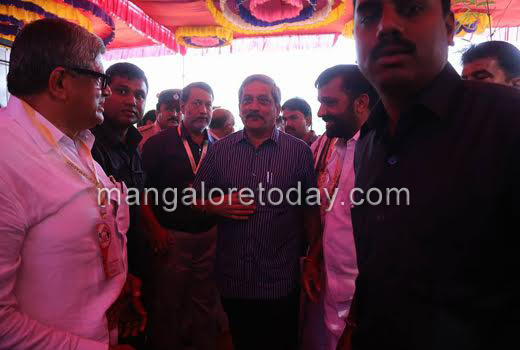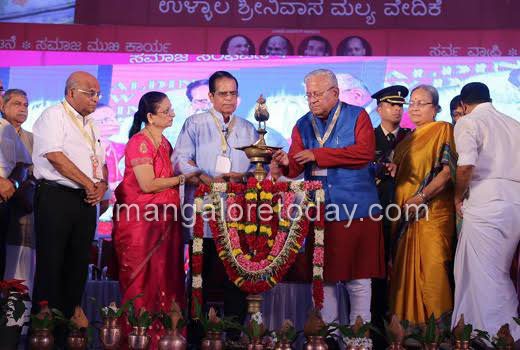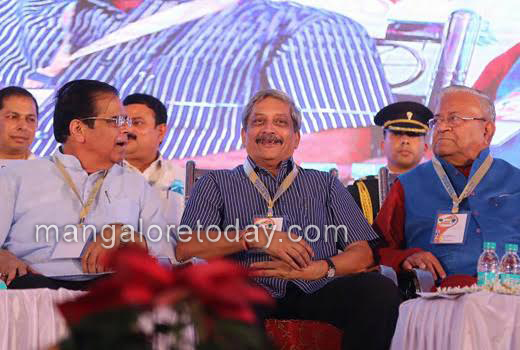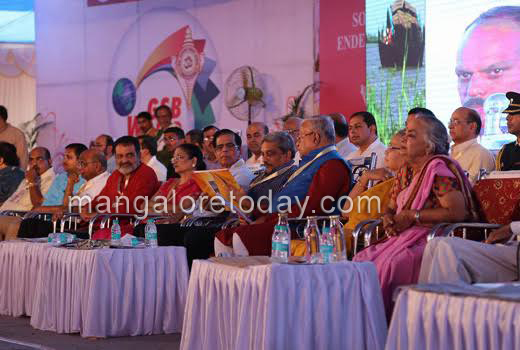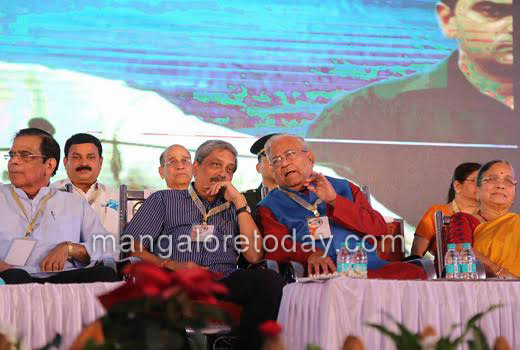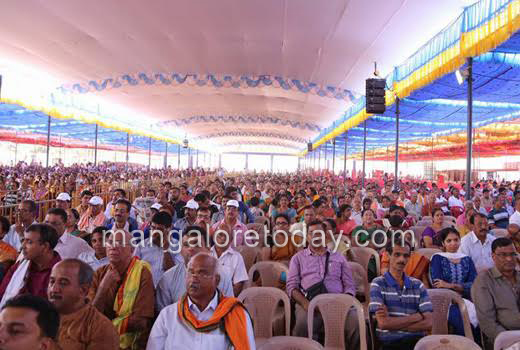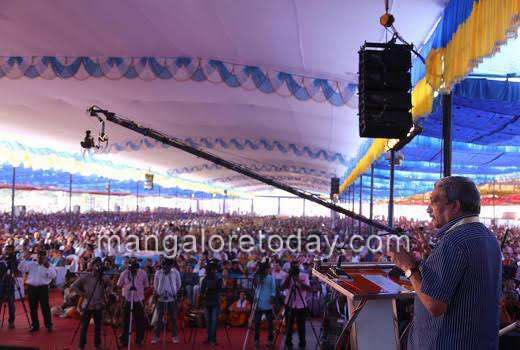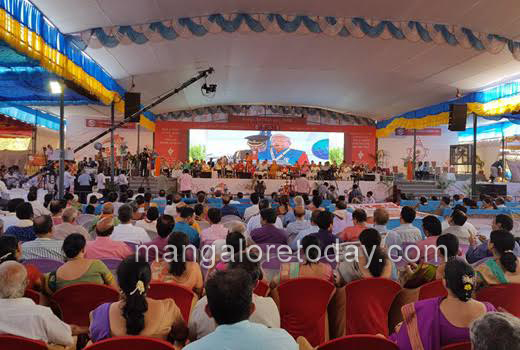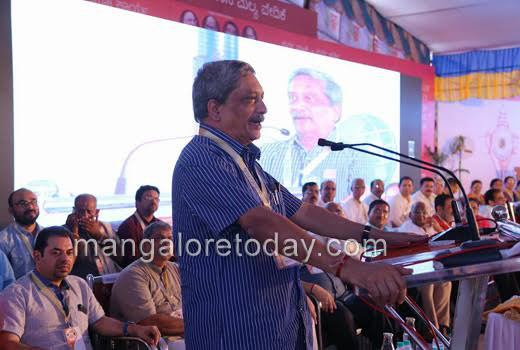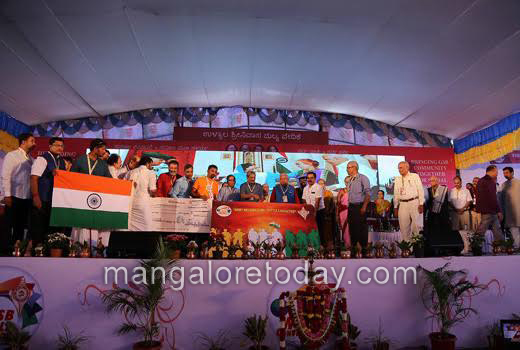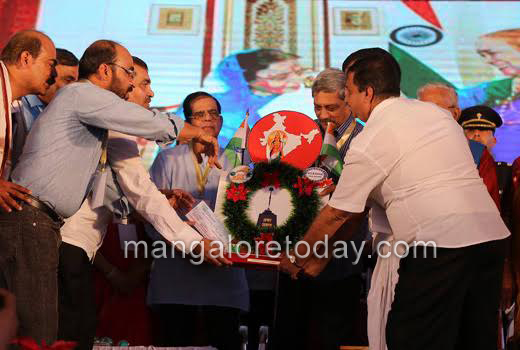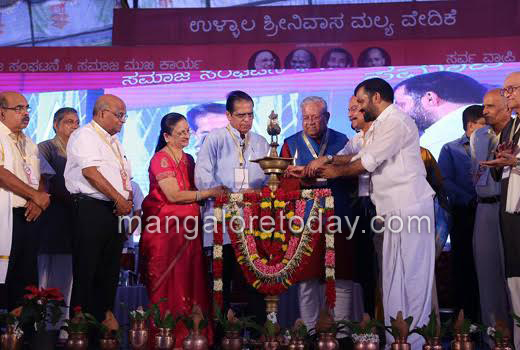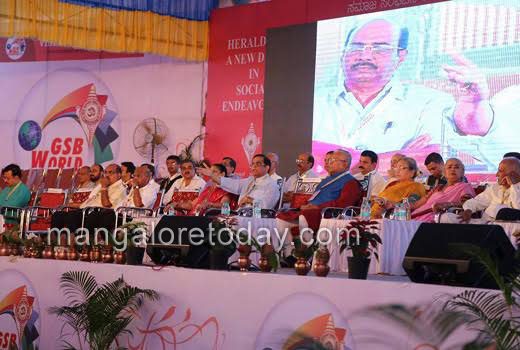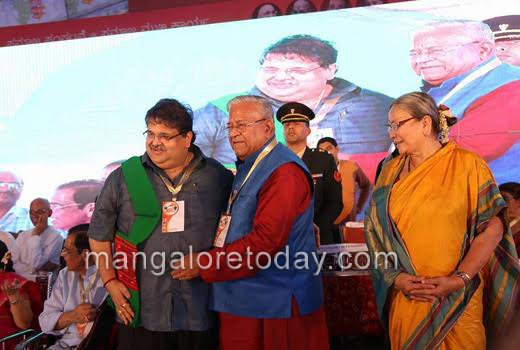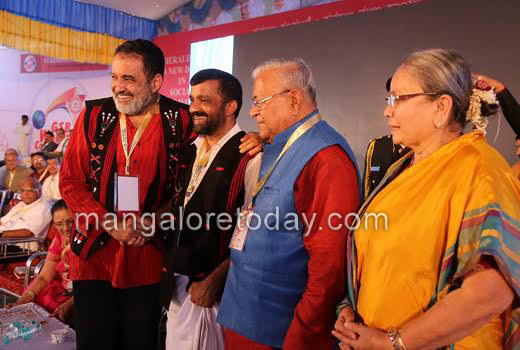 Acharya called upon the GSB, Gowd Saraswat Brahmin community members to make contributions in diverse fields. "GSB community is a fine blend of knowledge from goddess Saraswati and wealth from goddess Lakshmi. The community has scholars, intellectuals and industrialists in it. Knowledge makes man self-reliant and it helps one to empower himself. People from Undivided Dakshina Kannada, who have made significant contributions in the field of education, can play a lead role in the process of nation building. GSB community in the region should take the lead role in this process," said Acharya.

Vishwa GSB Sammelan Committee president P Dayanand Pai said there is no political or any other hidden agenda behind the organization of a GSB convention. "It is a day to be written in golden letters in the history of GSB community. Members of the GSB community have gathered here in large number to express their solidarity to the motto - 'Service through organization.' Ours is a community of self-esteem and pride. GSB community members have made tremendous contributions to the field of education, industry, banking, politics and other sectors," Pai said and called upon youths in the community to work for the betterment of society. GSB Samaja Hitharakshana Vedike convener R Vivekananda Shenoy delivered the keynote address. Community leader Subraya Baliga, who had contributed Rs 30 crore to the Indian Army in 2012, spoke on the occasion.

Later speaking after inaugurating the World GSB Convention at Basthi Padpu Maidan, Defence Minister Manohar Parrikar said the most essential composite of human existence is knowledge with integrity and morality. "Knowledge should be processed into quality output. It is possible to have morality only when knowledge is coupled with integrity. We should go for knowledge where one receives education having morality with it."

Knowledge is essential, but we see its worth when accompnied with humanity. Disagreeing to treat a patient who has no money is not knowledge. Lamenting the increasing trend of nuclear families, the minister called it a relief that in India the single parent norm is rarely observed. Owing to the absence of joint families, the bonding between relatives is diminishing. Maintaining that absence of larger families and family values has created a huge vacuum within knowledge, the minister said knowledge should impart humanity and the moral values, which were once taught through family bonding.

Referring to his journey while he was chief minister of Goa, Parrikar said that he had a wonderful pro poor and pro people government despite bullying by the opposition regularly. The Opposition went by misleading propaganda and he faced several hurdles created by the UPA government. He was able to reach 55,000 out of 3.5 to five lakh families in Goa during his term with Rs one lakh insurance, irrespective of caste, creed and religion. The social security schemes incurred 15% extra expenditure.

Parrikar said that mining activities were banned in the state. This added 25% of financial burden in the process of committing towards social security schemes. VAT on petrol was lifted to benefit the common man without actually creating bureaucracy. Asserting that corruption-free government can deliver effective governance, the minister said his term in Goa witnessed full-swing development. Funds donated to battle casualties as donation do not demand respect, but command respect. It is the duty of every individual to stand by soldiers who sacrifice their lives and become martyrs.

Asserting that one should do well to the society and the country, he called upon the GSB community to be a part of the nation's march towards glory. The community has multiple capacity and can contribute immensely because of the potentials. The community men should take oath to do yeoman service to the society, said Parrikar.

Write Comment
|

E-Mail
|
Facebook
|

Twitter
|

Print