Festival at 'white Doves' in city, cheers the destitute
Manglore Today News Network
Mangaluru, Sep 10, 2019: September 8, Sunday festivities at the city's well known 'White Doves' Psychiatric and destitute home, at their modern new facility in Nidel, Kulshekar,was heart touching for any one who witnessed it and it more than cheered the destitute and abandoned humans there. By God's grace and effort of largehearted humans it was a happy time spreading cheer and hope equally among all present.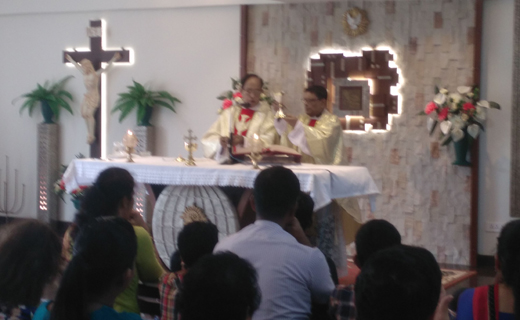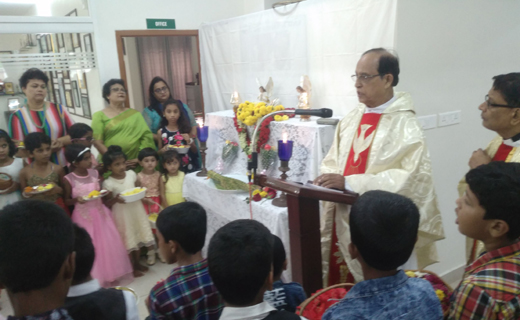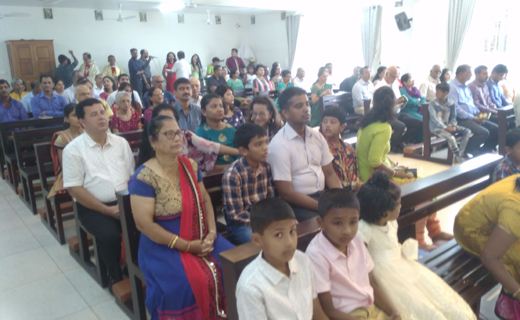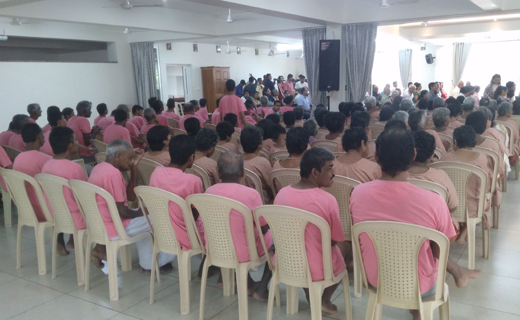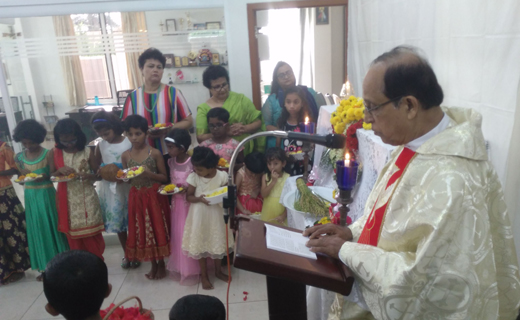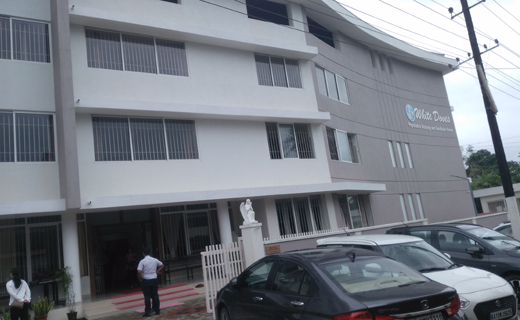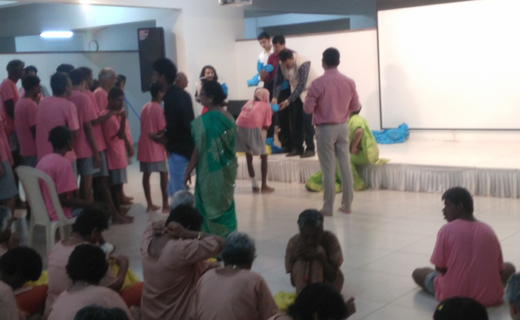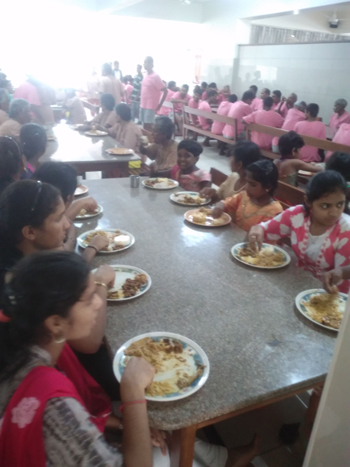 Traditional prayers and blessings brightened the cloudy morning with many well wishers and compassionate people joining the inmates full of joy. The prayers were conducted by Rev.Denis Moras Prabhu, former VG of Mangalore diocese and Rev Vivian Monis of Bangalore. The historicity of the occasion and values were explained well by Rev Denis. After exchanging greetings and partaking of the sumptuous breakfast together 'gifts bags' were arranged for each and every inmate numbering around 200, as well as for the staff and families and volunteers - the enthusiasm of the more than 40 children was the focus of the day. This was indeed heart touching the sheer surprise and happiness on each face, opening their bags and cherishing their lovely gifts big and small. Games, music and dancing in the spacious hall inside gave the festivities a meaning unique the special lunch crowned the day after which the inmates and visitors caught up with mutual news and relaxed in spite of the intermittent rain heavy at times.

White Doves, is a 25 year old venture in Mangalore and the major festivities marked a special time for the fortunate souls cared for there who in God's divine providential care are getting care and concern rarely seen in institutions.

The vision is compassion, sharing and caring - they who share, care. To follow the Master and do unto the least as He does to us. To bring dignity to the discarded and unwanted humans. To guide them back to divine life here and in the hereafter with head heart and hand. When people today seek pleasure, power and wealth; the 'White Doves' labour wholly to humanely reclaim the least, last and lost. Many well into disaster are guided back to the world of The Master. Only mission is to restore the unwanted human to a better world. For this end honestly, ethically, morally a care to please only Him.

"White Doves" is a Trust registered in the year 2001, a labour of love and compassion started in a humble way in the early 1990s. helpless and unwanted people - the destitute who had no place to go once they were discharged from the hospitals. The shocking sight of half naked mentally challenged, exploited and misused by antisocial elements, drunkards. addicts..... moved a small band to do something with determination and make a difference - "White Doves" was thus conceived . Basically there are three official trustees the power source here, namely: Corrine Rasquinha, Founder President, Jerome Coelho, Secretary and Treasurer and Vitus Rasquinha, Trustee. Commitment is an act, not a word. This haven surely will attract concern and compassionate action in all human hearts bringing fulfillment in to a the urge that is deep in human hearts.

Write Comment
|

E-Mail
|
Facebook
|

Twitter
|

Print