Famous dancer couple to perform 'Murali Gaana,' 'Maanini' dance Jan 8, Sunda
Mangalore Today News Network
Mangaluru, Jan 5, 2017: Reputed Bharatnatyam dancer couple Kiran Subramanyam and Sandhya Kiran will present two of their highly acclaimed dance productions "Murali Gaana' and "Maanini' as part of the Bharatamuni Jayanti organized by Karnataka Karavali Nrithyakala Parishath, at Sharada Vidyalaya here on January 8.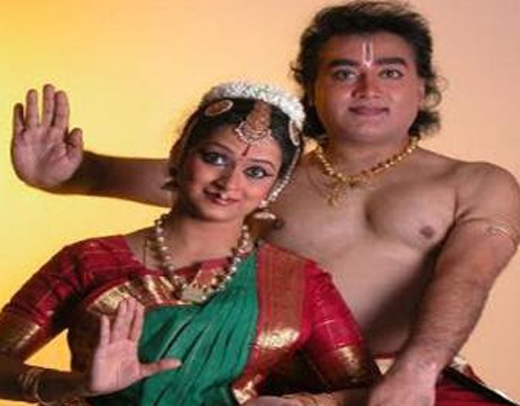 The production is an attempt at breaking away from conventional methods of viewing Bharatanatyam. The Kirans have been successful in breaking many cliches about classical Indian dance and their productions like Tani Avarthanam, Aadhunika, etc have received widespread acclaim.

While `Murali Gaana' is an adaptation of Ragam Tanam Pallavi in Bharatanatyam, `Maanini', is a production that glorifies the essence of the feminine energy and epitomizes the qualities of beauty, grace and elegance of the feminine form.

Both these productions are intended as a revival of some of the most magnificent choreographies of Kiran Subramanyam and brings together some of the best young talents in Bengaluru and they are all set to enthral the art lovers of Mangaluru. Though Rasika, the Kirans' Academy for Indian Classical performing arts at Bengaluru, they have been preserving, developing and promoting traditional and creative forms of Indian Dance.


Regarding their rendition of Bharatanatyam that has a unique stamp of technical precision and innovation, the couple say that ?Bhara?tanatyam is a language, just like any other. ``It is complete and comprehensive, in its grammar, vocabulary, its methods of use and its "boundaries".

The practitioners of Bharatanatyam as well as seasoned observers are aware of the "limitations" of the dance form, but the Kirans have taken the "limitations" as challenges and moved beyond just the grammar of the form.

Kiran Subramanyam notes that Bharatanatyam, for several decades now, has adhered to a format called the Margam, the format prescribed by the Tanjore Quartet and followed to this day. ``It is said to test the skills and experience of a Bharatanatyam dancer in both her/his technical and emotive abilities. ?However, we are looking at this same Margam with a fresh outlook, and Maanini is an example of that. The solo format has been given up for a group choreography and what interpretation is normally done by a solo dancer has been adapted to a group format, without disturbing the structure of the Margam. This is certainly a contemporary approach to an old thought process and it cannot be denied that it is probably among the first few times that something like this is being presented,'' he said.

Write Comment
|

E-Mail
|
Facebook
|

Twitter
|

Print