Emergency plan for Thumbe pumping station
Mangalore Today News Network
Mangaluru, July 17, 2015: At a meeting of DMA - Disaster Management Authority at DC office July 16, Deputy Commissioner Adoor B Ibrahim has given an ultimatum of one week to MCC - Mangaluru City Corporation to prepare an onsite emergency plan for high-level drinking water pumping station for Thumbe water works which is being discussed from the past two years.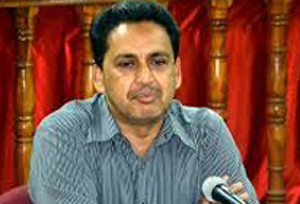 He said that there is no plan of management if any disaster happens in the chlorine tonners of water pumping stations. As Thumbe is main water source for the City, the issue has been discussed, still the engineering section of MCC has neglected it, he said.
Mangaluru City Corporation Commissioner (In-charge) Gokuldas Naik said the emergency plan is ready for Thumbe, Bendoorwell and Panamboor water pumping stations and documentation would be submitted within a week.

Factories, Boilers and Industries Security Deputy Director K G Nanjappa said there are 11 Major Accident Hazard (MAH) industries in the district. The department has conducted 22 mock drills this year. Though intimation is being given 15 days earlier very few turn up for the day.

The companies need to sign mutual aid agreement, but MRPL - Mangalore Refinery and Petrochemicals Limited has not signed with others. Cost Guard officials said they have to sign a memorandum of understanding (MoU) with NMPT - New Mangalore Port Trust to provide emergency service during the time of oil leakage, as per the norms. Though all other companies are ready for it, MRPL is not agreeing for the MoU. DK DC said that rules should be same for all ports and they should not be allowed inside the port, if they don't follow guidelines. The company should sign the MoU within one month as per the promise.

Though there is direction to declare the MRPL area as 'no fly zone', representatives of Airports Authorities of India said they have not received any requests from the MRPL on this regard. If they submit also, the government may not think of declaring the area as 'no fly zone' as flexible use of airspace is on increase.

District Fire Officer Varadarajan and the DC opined that the issue should be taken more seriously.

DK SP Dr S D Sharanappa said cases have been registered in Bantwal relating to attempts to steal petrol from the pipeline, which can be hazardous. The district administration should arrange the auditing of the security measures. He also suggested adding railway officials in the plan, so that officials can reach certain places in the district through train during emergency.

K G Nanjappa said uniform offsite emergency mock drill would be conducted on October 13. National Institute of Disaster Management Disaster Healthcare section Consultant Dr Saurabh Dalal opined that as in New Delhi, Mumbai, Chennai and Guwahati, emergency management exercise can be organised in the city.

The 'SOS' directory can be developed into a mobile app, he said. Meanwhile, the meeting discussed about preparing village-level emergency management team like in Googala village of Raichur district.

DK Deputy Commissioner inaugurated a telephone directory 'Hello SOS' which would be helpful for public during emergency. The directory comprises telephone numbers and e-mail IDs of officials of various departments. The contact numbers of local bodies, MAH industries, hospitals etc. The dictionary also contains the contact number of expert swimmers. The dictionary would get updated time-to-time. Zilla Panchayat Chief Executive Officer I P Sreevidya was also present.

Write Comment
|

E-Mail
|
Facebook
|

Twitter
|

Print