Durable all-weather roads in vulnerable stretches of city
Mangalore Today News Network
Mangaluru, Feb 12, 2015: Most of the 1,130km odd roads in the the Mangaluru City Corporation remain in motorable condition for only about half the year from January to June or so. The rest of the year, motorists and public have a bad time battling the battered roads.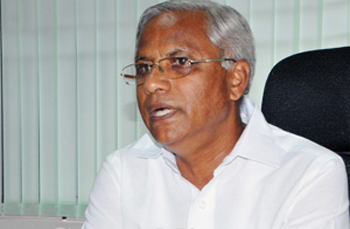 mercifully will this change? The BJP government was in power the city's arterial roads were converted into rigid concrete using Chief Minister's Special Grants of Rs 100 crore per annum.

This has now extended to interior roads too with the current Mangaluru City South MLA J R Lobo favouring concrete roads.

The quick-fix method of interlock pavement experiment failed to yield satisfactory results with sub-standard interlock in many areas. The concrete roads have been beneficial in high use areas of the city where asphalt wears away within the first 15 days of monsoon resulting in loss of precious resources without benefits.

MLA, Lobo said almost 60 different works of around Rs 40 crore have been ear marked for roads and is in various stages of commencement / completion. He said the emphasis was on concrete roads as they present an all-weather road solution for a city that has to battle prolonged heavy monsoons between June and November. MLA LOBO said that Concrete requires little maintenance. But what is being done now is that a separate water line is being laid besides so that the earlier mistake of laying over water lines and then cutting the concrete is avoided.

Corporation sources say concrete is a practical solution to the city's road problem as earlier roads were not built with proper sub-base which is essential for strength and water percolation. "In the absence of this even a paver finished road loses its layers within a month of rains here and public allege that the corporation or the contractor has carried out sub-standard work,'' says an official. To lay a new road according to Indian Road Congress specification costs as much as 70% of rigid pavement cost, say engineers.

Corporation Superintending Engineer says about 10% of the roads, roughly 100km, is made into rigid pavement using special grants. MLA Lobo also points out that only vulnerable sections have been concreted which ensures that the whole stretch is good during monsoon. Hopefully the denizens are in for a better rad deal.

Write Comment
|

E-Mail
|
Facebook
|

Twitter
|

Print