Dengue deaths in Dakshina Kannada, highest in ten years.
Mangalorev Today Network -1
Mangaluru: July 12, 2015: This year, the intermittent monsoons have not only hurt farmers, but have also hurt the district health office.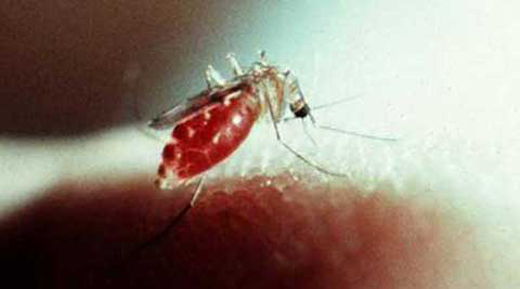 While the NS1 positive Dengue cases have shot up to 1,422, the Elisa positive cases have reached 332 and four deaths, the highest since 2009, during which time the district recorded 422 cases and two deaths. This is the highest death toll for dengue since a decade.

Of the Elisa positive cases, Mangaluru taluk has seen 83 cases, followed by 71 in Puttur taluk. Bantwal, Sullia and Belthangady taluks have recorded 69, 57 and 52 cases, respectively. Three deaths took place in Puttur taluk and one in Bantwal.

The NS1 (non-structural protein 1)-positive dengue cases have shot up to 1,422. For the first time, the NS1 cases are taken into account as the facility to get Elisa test on suspected dengue cases is not available in taluks other than in Mangaluru.

The NS1-positive cases are the highest in Puttur taluk, which has recorded 456 cases followed by 301 in Belthangady taluk. Bantwal has recorded 258 cases and Mangaluru taluk, 121 cases/

There also has been a rise in leptospirosis cases in the district at 25. District surveillance officer Dr Rajesh BV said as many as 25 leptospirosis cases were reported in the district, but confirmed that there have been no deaths so far.

"There were two suspected cases — one from Bantwal of Prema Bhandary and that of Appaiah Gowda from Sullia. Both were tested negative for leptospirosis and dengue," he added.

Meanwhile, the department of health and family welfare has constituted rapid response teams at the district, taluk and primary health centre levels. The teams will visit the respective affected areas and households where cases of fever have been reported. They will also take steps for source reduction of vectors if such a source is found in the immediate vicinity of affected areas. The district team consists of district surveillance officer, district vector borne diseases control officer, epidemiologist, and entomologist, and the taluk level team comprises taluk health officer and senior health assistants. The primary health centre level consists of medical officer and junior health assistant attached to the PHC.


Write Comment
|

E-Mail
|
Facebook
|

Twitter
|

Print