Death of student at hostel; safety measures poor : Ugrappa
Mangalore Today News Network
Mangaluru, Aug 2,2017: MLC V S Ugrappa, chairperson of the Expert Committee for Preventing Sexual Harassment Against Women and Children, on Aug 1, Tuesday suggested to the district administration to make a check into the possibilities of taking action against Alva's Education Foundation.

The education institution has fared badly in media hype, as Kavya alias Kavyashree, a Class X student in an Alva's Education Foundation school allegedly committed suicide at the hostel attached to the school.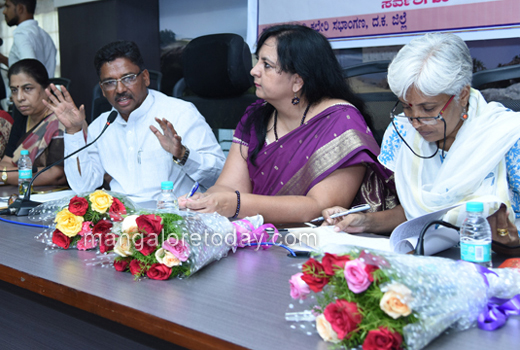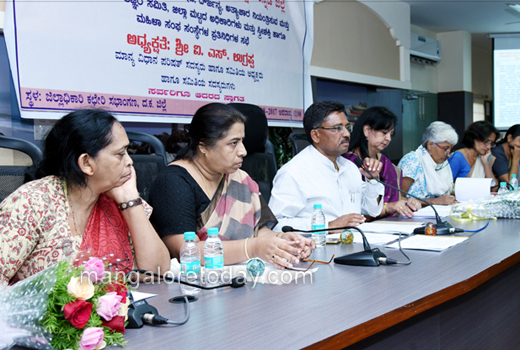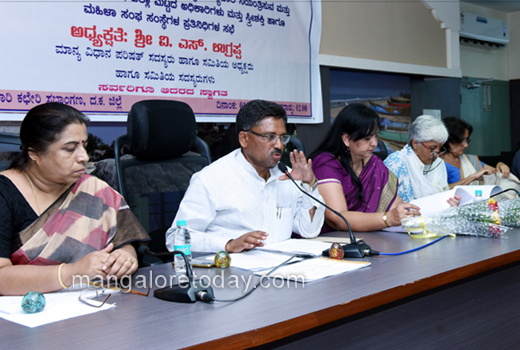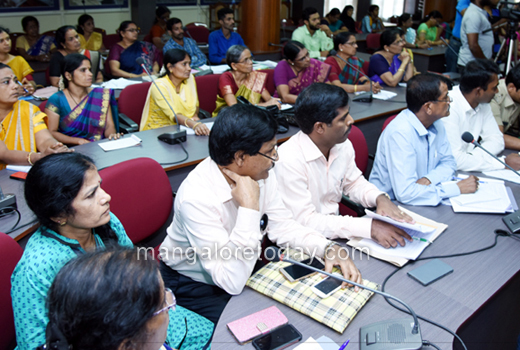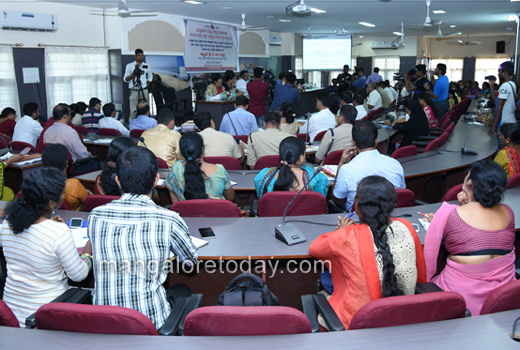 Chairing a meeting held at the deputy commissioner's office, Ugrappa quoted from his report submitted to the government in the case of the death of a student who was shot dead at a hostel at the Pragati International Residential School in Bengaluru. Ugrappa said he had recommended for a relief of Rs 50 lakh from the school authorities to deceased girl's parents.

MLC Ugrappa, who claimed he would be submitting a report on the Kavya issue to the government within one week, said in particularwas vital to be extra careful to start with, monetary relief will not bring back the dead to life. Earlier, Ugrappa inspected the hostel and then called on the parents of Kavya. He also listed the gross irregularities that came to his notice during his visit to hostel.

MLC Ugrappa pointed that the district administration sadly failed in reining in educational institutions in general. He told the officials that he was surprised to find lack of safety measures, even as the chairperson of Alva's Education Foundation Dr M Mohan Alva claimed student strength of 26,000 pursuing education at different levels.

"There are neither closed circuit TV cameras nor security guards, most importantly a dedicated committee to look into the issues of girls' welfare. As per the recommendations of Vishaka Guidelines, any workplace with 10 or more staff should form a committee", said Ugrappa.

"There is also no monitoring of day-to-day affairs, with such a behemoth institution transacting Rs 20 crore per annum, by collecting fees in the range of thousands to over one lakh rupees," noted Ugrappa.

Sorry state in Hostels : MLC Ugrappa, continued to narrate the sorry state of affairs at the hostel, said the hostel is located on the fifth floor and the students have to take stairs in the absence of lift facility. The rooms are in decrepit condition, giving out a bad smell. Lack of adequate staff is also evident, with no wardens having been appointed for each of the floors in the hostel.

"It is not just safety measures, but also the guidelines of the Education Department that are thrown into the wind, with 6,000 staff being forced to work for a measly pay. The wardens are paid a measly salary of Rs 7,500, while they are eligible for double the same, according to the salary structure of the government," said Ugrappa, quoting DDPI Shivaramaiah, who was present in the meeting.


Write Comment
|

E-Mail
|
Facebook
|

Twitter
|

Print