Dakshina Kannada reacts positively to Union budget 2017
Mangalore Today News Network
Mangaluru, Feb 2, 2017: In DK and the region, economic experts and industrialists have welcomed the 2017-18 budget presented by Union Minister for Finance Arun Jaitley. Terming it as a growth-oriented budget, Prof G V Joshi, Nitte Institute of Management Professor of Economics and Karnataka State Planning Board former member, said the Finance Minister has used his wisdom and expertise as a political leader by presenting facts and figures to supplement his budget presentation.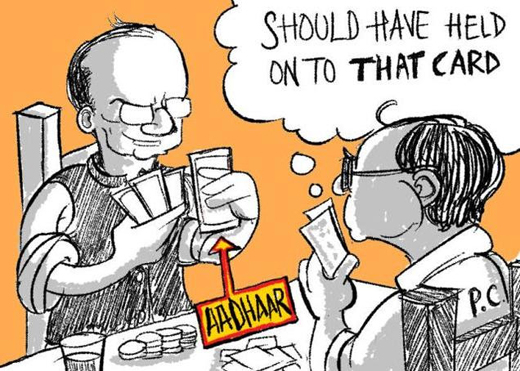 "With railway budget merged with the general budget, a lengthy budget recital was expected. Yet, he presented a brief budget speech by covering all aspects. The provisions under the MGNREGS have been increased from Rs 38,500 crore in the current year to Rs 48,000 crore in 2017-18. The budget has also laid stress on agriculture, irrigation, which is justifiable. "The finance minister is determined to make MGNREGS operationally useful by proposing to construct 10 lakh tanks using the funds, with a greater role for women. The budget has made the scheme complementary to the agriculture sector," he felt.

'Cashless' ahead : Stating that the budget is pro-poor and working class, KCCI president Jeevan Saldanha said the budget has given thrust on cashless economy and announced limit of Rs 3 lakh on cash transactions. To benefit the salaried class, the budget halved the tax to 5% on income up to Rs 5 lakh but proposed a new surcharge of 10% on incomes between Rs 50 lakh and Rs 1 crore. The budget has also reserved the best for the real estate sector, which witnessed a slump post demonetisation by announcing affordable housing. The increase in an outlay for infrastructure will see development in the economy. The budget could have given a boost to the export and manufacturing sector. On the other hand, the railway budget has nothing concrete for Dakshina Kannada, where world class railway station continues to be a dream. However, for the common man, waiving of service charge on tickets booked through IRCTC is welcome move, he added.

Achal Industries proprietor Giridhar Prabhu said, " Fair increase in grant-in-aid to gram panchayats and municipalities as per the recommendations of the 14th Finance Commission will definitely help the major towns of Dakshina Kannada and Udupi districts along with the gram panchayats. With the increase in allocation to highways, we hope to see lot of development in the area."

District In-charge Minister B Ramanath Rai said that the union budget has not announced any incentives for arecanut and rubber growers. Post demonetisation, about 85% of employment has been lost in the small industries. No support has been announced to set it right. Priority has not been given for generating employment. The demands pertaining to the railways from Dakshina Kannada too have been neglected. U T Khader, Food and Civil Supplies Minister, opined that the budget is disappointing as it lacks farsightedness. It has failed to reveal the total amount of deposits in the bank, post-demonetisation.

Reason to cheer for all sectors :
The real estate industry has given a thumbs up for the Union finance minister Arun Jaitley's budget of 2017-18 stating the budgetary announcements will definitely have a positive effect on the economic growth as well as on the housing sector.

DB Mehta, president, Mangaluru chapter of CREDAI, Confederation of Real Estate and Developers Association of India, said the announcements will have a positive impact on economic growth, lowering inflation, interest rate reduction, especially housing sector to below 8%, higher employment, boost to rural and infrastructure sectors and boost in construction both in affordable housing and regular housing.

He also lauded finance minister's attempt to bring about transparency in political funding saying it could be a game changer. However, there were disappointments too with the Union Budget not addressing concerns of increasing deduction in housing loan interest payment from Rs 2 lakh to Rs 2.5 lakh; not increasing deduction under Section 80CC of the Income Tax Act from Rs 1.5 lakh to Rs 2 lakh and non-reduction of overall peak rate IT of 30%.

The chamber president Jeevan Saldanha too was happy with the Union Budget saying it was a budget with no negatives or retrograde steps. "Good budget for working class and poor," he said on FM reducing the base tax rate to 5 per cent from the earlier 10 per cent on income of between Rs 2.5 lakh to Rs 5 lakh. "The direction towards cashless economy continues in the budget," he said.



BA Nazeer, president, CPMTA, Canara Plastic Manufacturers and Traders Association, said that huge outlay of government expenditure on infrastructure especially in the rural area will definitely trigger growth which has been badly affected by demonetization. Tax cut of 5% on income tax rates for smaller companies with the annual turnover of up to Rs 50 crore will help MSMEs as most of the units are coming under corporate category, he said, adding that it should be extended to all assesses.

Nazeer also hailed the reduction in personal income tax rates and said the measures for clean India economy through various incentives for cashless economy is a step in the right direction.

Write Comment
|

E-Mail
|
Facebook
|

Twitter
|

Print