Daily Awareness Campaign of RK Mission for Swacch Mangaluru Abhiyan
Mangalore Today News Network
Mangaluru, Apr 07, 2018: In the month of March 2018, the 'Daily awareness campaigns' in connection with swacch Mangaluru Abhiyan from 03-03- 2018 to 31-03- 2018, on a daily basis, in various parts of Mangaluru. About 500 volunteers visited nearly 2000 houses and shops creating awareness among the residents and vendors. There were 20 doings daily.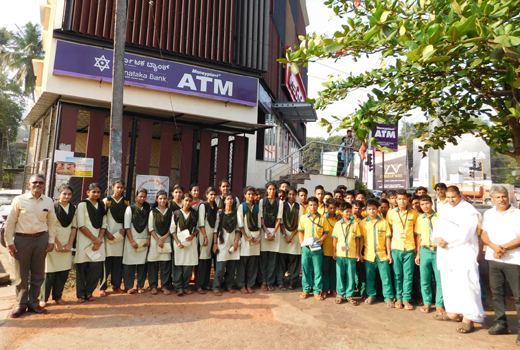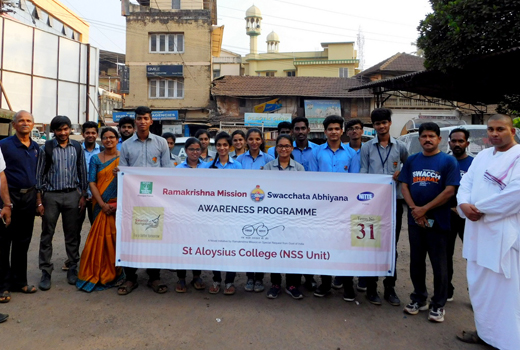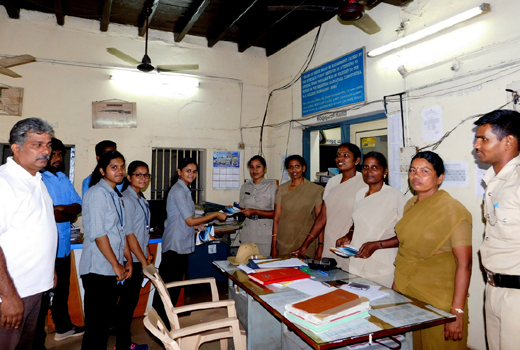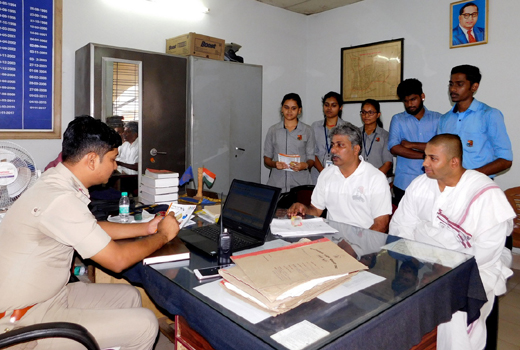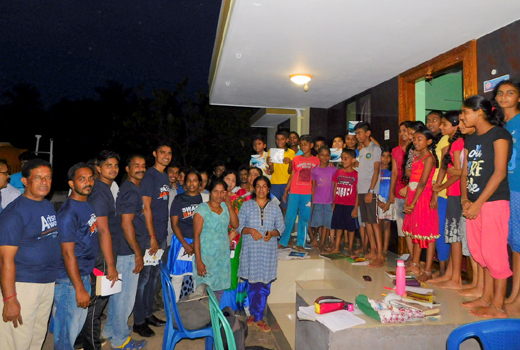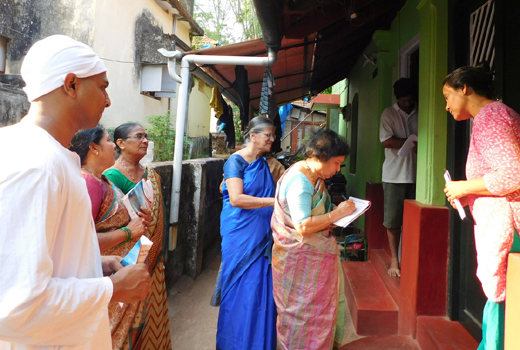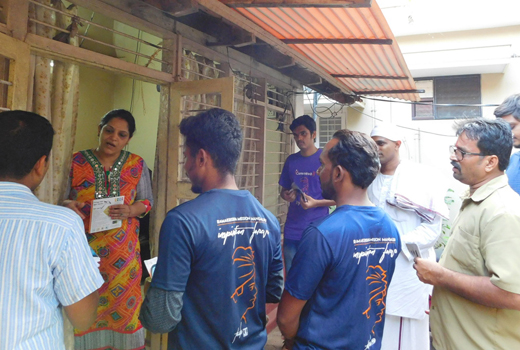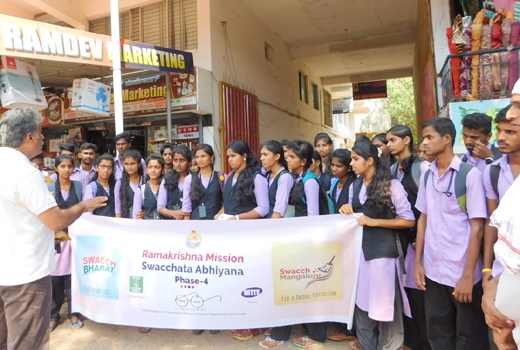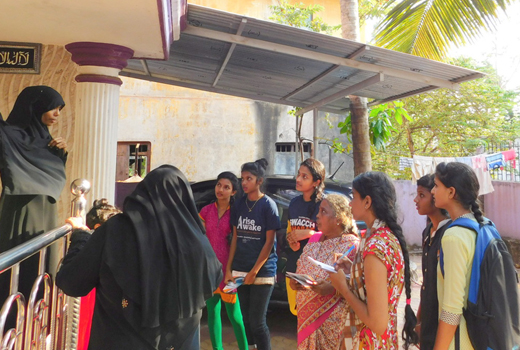 At Padil: Members of Swacch Padil team carried out 76 th daily awareness campaign from Mahadevi Bhajana Mandira in Mangalore Junction station road. About 30 members under the guidance of Uday K P visited houses door to door distributing handbills on awareness.

At Hoige Bazar: Members of Nivedita Balaga carried out 77 th awareness campaign in the surroundings of fisheries College. They urged the local residents to maintain cleanliness around the spot which was earlier a dumping area and now converted onto a small park by the local youths.

At Nanthur: Members of Havyaka Sabha carried out the 78 th awareness campaign in Nanthur Junction road. About 40 students of Bharathi College guided by Venugopal Bhat participated in the campaign.

At Nagori: Youths of Swacch Garodi team visited nearly 100 houses in Red Building area and carried out 79 th awareness campaign. This was coordinated by Prakash Garodi.

At Yekkur: Members of Swacch Yekkur group visited houses door to door urging the residents to keep their area clean and highlighted the importance of garbage segregation. Prashanth Yekkur coordinated the 80 th awareness campaign.

At Bunder: NSS Students of St. Aloysius College under Smt. Premalatha Shetty, NSS Coordinator carried out 81 st awareness campaign in Mohammad Ali Road, Mission Street and nearby area urging the localites to keep the area clean.

At Kodikal: Swacch Kodikal team members carried out 82 nd Awareness campaign under Kiran Kodikal visiting the houses in Kodikal area and cross roads and reaching out to the residents.

At Shivabagh: Volunteers of Swach Shivabagh visited houses in the 1 st & 2 nd cross in Shivabagh area and urged he residents to maintain cleanliness in their area. Smt. Sheela Jayaprakash, Seema and others guided the volunteers.

At Urwa Stores: Inmates of Minority Hostel carried out the 84 th awareness campaign in Urwa store area. They went in 3 groups to nearly 150 shopkeepers and street vendors urging them to keep the area clean.

At Bejai: Members of Mangalore Seniors carried out 85 th awareness campaign in Bejai Church road. they visited door to door and searching the houses which litter particular spots in the area, returned the garbage thrown by them & urged them to be cautious and support the
drive by maintaining cleanliness.

At Jeppu: Members of Bhagini Samaja carried out 86 th awareness campaign in Jepu area under the guidance of SMt. Rathna Alva.

At Alake: Youths of Swacch Alake team carried out the 87 th awareness campaign in Kuloor

At Ferry Road. Sri Krishnaprasad Shetty coordinated the drive. They visited shops and houses distributing awareness handbills.

At Central market: Students of GFGC, Car Street took up 88 th awareness campaign in 3 groups in Central market area by visiting nearly 150 shops and vendors and highlighting the importance f cleanliness. Sri Sheshappa Amin coordinated the campaign.

At Bolara: Members of Nivedita Balaga visited houses and P& T Quarters in the Leevel road and urged them to keep the area clean. 89 th Awreness campaign was coordinated by Smt. Vijyalakashmi.

At Old Bus Stand: SKB Auto Drivers Association members under Ganesh Bolar carried out 90 th Awareness campaign in Sharavu Temple Road & road leading to city centre mall and distributed handbills on awareness.

At Ganesh Rao Lane: volunteers of Subrahmanya Sabha Sadana visited houses in Bejai Ganesh Rao lane and urged the residents to maintain cleanliness in the 91 st awareness campaign. Sri SRikanth Rao coordinated the campaign.

Pandeshwara: Members of Sri Sharada Mahila Vrinda visited more than 100 houses in Shivanagar area of Pandeshwara and distributed awareness handbills. Smt. Lathamani Rai and nearly 30 ladies took part in the 92 nd awareness campaign.

At Hampanakatta: Members of Hindu Warriors carried out 93 rd awareness campaign under Sri Yogish Kayarthadka and created awareness in the Balmatta road in 2 groups.

At Bibi Alabi Road: Govt. First Grade College students visited shops and vendors in Maidan 3 rd Cross and Bibi Alabi Road and urged them to use dustbins to keep their area clean and distributed handbills.

Brahmacharis Shivakumar, Lokesh, Chidananda, Nishchay, Vinod, Rajashekhar of Ramakrishna Math in the city led the daily Abhiyan on behalf of Ramakrishna Mission. Sri Umanath Kotekar coordinated the daily awareness campaign. MRPL is sponsoring this drive. The effort is on-going.

Write Comment
|

E-Mail
|
Facebook
|

Twitter
|

Print