DKMUL milk in flexi packsfrom Apr 5
Mangalore Today News Network
Mangaluru, April 3, 2016: The Dakshina Kannada Co-operative Milk Producers' Union (DKMUL) will release 'Nandini Trupti' milk in flexi-pack on April 5. The flexi-pack Ultra-high temperature processing (UHT) milk plant and new product block of DKMUL developed at a cost of Rs 28 crore will be inaugurated on the occasion. The Nandini Trupti milk will be available in 500-ml packets, each packet priced at Rs 20.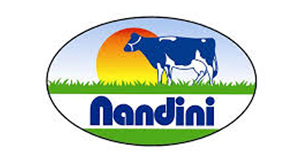 Speaking to media on Apr 2, Saturday, DKMUL president Raviraj Hegde said Trupti milk in flexi-pack can be preserved without refrigeration for 90 days. DKMUL is the first milk union in the State to have a state-of-the art flexi-pack unit and to supply milk in flexi-packs. The flexi-pack milk will be inaugurated by Dharmasthala Dharmadhikari D Veerendra Heggade, while the flexi-pack unit will be inaugurated by Minister for Cooperation H S Mahadeva Prasad. The new Nandini products will be released by Minister for Health and Family Welfare U T Khader. The newly constructed cold storage unit will be inaugurated by Minister for Animal Husbandry A Manju. The steriliser unit will be inaugurated by KMF president P Nagara, he listed out.

Hegde said the excess milk procured from farmers will be sterilised at 140 degrees Celsius for three seconds and then packed in five-layered flexi-film. "Apart from milk parlours, Trupti milk will be available at provision stores as well. Trupti milk in flexi-pack can be consumed directly, without boiling. The three-headed flexi-pack machine is capable of packing 100-ml to 500-ml milk packs. The union is planning to market the milk in other states, such as Kerala, Goa, Maharashtra, North Eastern states and Jammu and Kashmir. There is a demand for 1.50 lakh litre milk in North-eastern states as well as Jammu and Kashmir," he said.

DKMUL managing director B V Satyanarayana said that the flexi-pack plant has the capacity of producing 60,000 litre of Trupti milk packets a day.

"The plant can process excess milk of about 10,000 litre procured every day by the union. The Mysuru Milk Union wants to use this plant for processing nearly one lakh litre of milk and sell it in flexi-packs in their region," he said, adding that the product plant capacity has been increased in the new building and the new product plant was developed at a cost of Rs 80 lakh.

Buttermilk : The union will also launch plain buttermilk in 500-ml packets. There was a demand from customers for 500-ml packets as against buttermilk in one-litre packet. At present, 55,000 kg curd is being sold by the union. To cater to the needs of the increase in demand, DKMUL has installed 20,000-kg capacity blast chiller and 1-lakh litre capacity cold storage unit at an estimated cost of Rs 87 lakh. With this, DKMUL will be able to maintain the demand for the next five years. Presently, the union is packing and marketing four variants of milk and 15 variants of milk products.

Write Comment
|

E-Mail
|
Facebook
|

Twitter
|

Print