DK will have 21 Aadhaar enrollment centres
Mangalore Today News Network
Mangaluru, Feb 13, 2015: DK DC A B Ibrahim staed that the centre for e-governance has developed a platform known as Karnataka Resident Data Hub (KRDH) and permanent Aadhaar enrollment centres will be opened at all 17 Nadakacheris and Atalji Janasnehi centres including four Mangaluru one centres.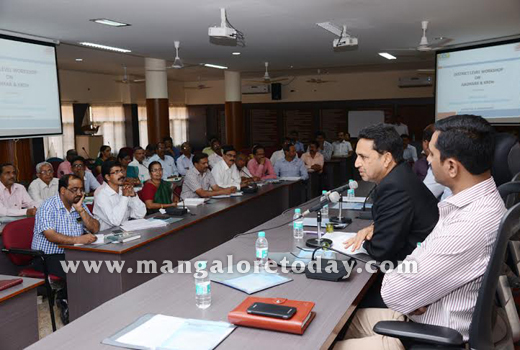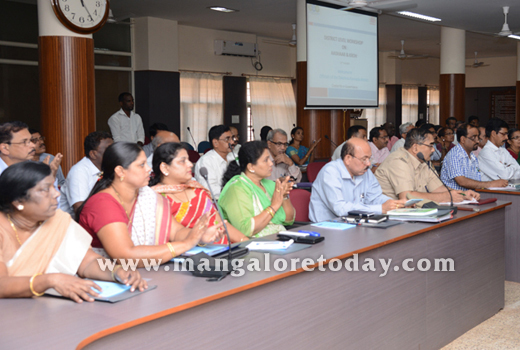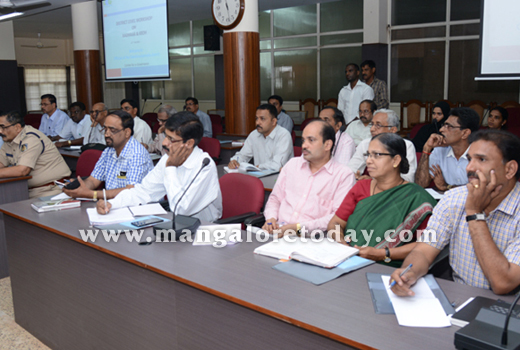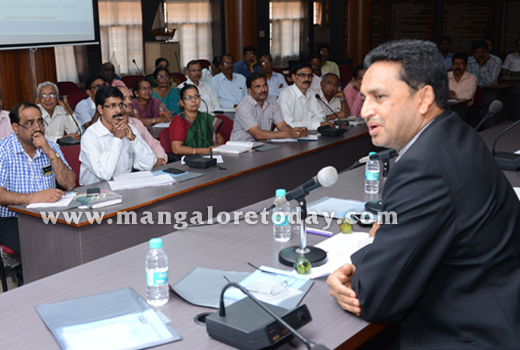 The district has achieved 76 per cent enrolment and 24 percent is still pending. It is at 10th place and the target is to reach out to at least four lakh more people. All nadakacheris will be facilitated with permanent Aadhaar enrolment centres, operated by district administration staff.

Training will be provided to certified data entry operators. The centres will be operational by the end of this week, he said and added that Deputy Tahsildars will act as verification officers.

E-governance consultant Sandip Patil said that every district will have a district coordinator. In DK district, Narendra Nayak will be the district coordinator for Aadhaar enrollment. Five extra enrollment kits will be provided to the DC for mobile enrollment, along with operators. These units could be used to make enrollment in Gram Panchayat, as per the requirement.

Explaining the unique features of Aadhaar, he said Aadhaar number is a document which cannot be duplicated. There is no secret code in the 12 digit number and only serves as a unique number. No personal details of the citizen could be traced with the Aadhaar number.

There is no chance for tampering of photo and biometrics in the Aadhaar card. The citizen should make sure that the right photo is included in the Aadhaar card. Weird instances where a picture of Lord Hanuman being inserted in the Aadhaar card is due to the mischief of the data entry operator and the citizens should make sure that the operator uploads the proper photo. E-Aadhaar is as valid as Aadhaar, he said.

To insert corrections or to update the details in Aadhaar, other than the photo and biometrics, one can provide the details through post, in the proper form. Through internet, one can visit : https://eaadhaar.uidai.gov.in, or can visit the permanent Aadhaar enrolment centres, or through mobile, one can visit https:// resident.uidai.net.in/web/resident/get-aadhaar-no, he said.

If one hasn't yet received Aadhaar card or needs to check the status, they can call the toll free number 1800-300-1947, or E-mail to Help@uidai.gov.in, or SMS to 51969 or call centre number 080 44554499 or visit any permanent Aadhaar enrolment centre. Citizens must note that Aadhaar is a vital identity document and make sure all obtain it.

Write Comment
|

E-Mail
|
Facebook
|

Twitter
|

Print