Crop survey done on 8.57 lakh plots in DK, by ADC Kumar
Mangalore Today News Network
Mangaluru, Nov 09 2018: The crop survey in Dakshina Kannada district has been completed, Additional Deputy Commissioner Kumar said.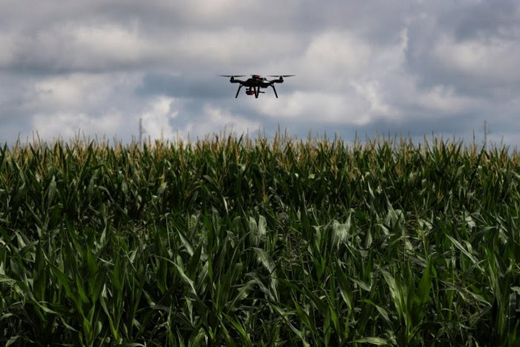 Speaking to media he said that survey was carried out on 8.57 lakh plots in the district. "In 2017, only 56% of crops were covered under crop survey. This year, we have covered 100% and now the cross verification is being carried out by the Village Accountants. Once the Revenue Inspector approves the crop survey after cross verification by the VAs, then the name of the crops cultivated by the farmers will be shown in the RTCs."

As per the available documents, the major crops in the district are arecanut, paddy and coconut.

In addition, the farmers are also cultivating pepper, rubber and banana. The complete details on the crops will be available within 10 days, he added.

The district administration had appointed 1,250 "private residents" in 422 villages to conduct crop survey.

In previous year, it was Village Accountants who were asked to carry out the survey. As the VAs could not focus on any other official work during the period, it was decided to hire private residents. A private resident was paid Rs 10 per plot for survey.

The crop survey, will help the government to gain an insight into the types of crops being cultivated across the state which in turn will help in calculating the production. It will also help government to understand new varieties of crops that are being cultivated and crop varieties that are on the verge of extinction, he said.

He said the accurate information on crops will help farmers while applying for loans, claiming insurance and while getting compensation for crop loss.

The app used for the crop survey was linked to the Bhoomi (an online delivery and management of land records project in Karnataka) and the information uploaded will be reflected in their RTCs.

Further, the additional DC said that agricultural land converted for non-agricultural purpose were not included in the survey.

However, the agricultural land that has been left fallow in the district have been covered under the survey.

As per the available data with the department of agriculture, the area under paddy cultivation in the district is 24,000 hectares while the area under arecanut cultivation is 39,000 hectares.

With the completion of the survey, the district administration will know the exact area under paddy and arecanut cultivation. This will also help to assess whether there was any reduction in the area under paddy cultivation.

Write Comment
|

E-Mail
|
Facebook
|

Twitter
|

Print