Constitutional recognition to Tulu can result only with pressure on centre: B K Hariprasad
Mangalore Today News Network
Mangaluru, Sep 3, 2017: Speaking at an interaction programme organised to discuss the inclusion of Tulu into Eighth Schedule of the Constitution, at Tulu Academy hall in the city on Sept 2, Saturday. Rajya Sabha member B K Hariprasad said that the state government should exert pressure on the Centre to include Tulu in Eighth Schedule of the Constitution. Hariprasad had earlier moved a private member bill in the Parliament in this regard.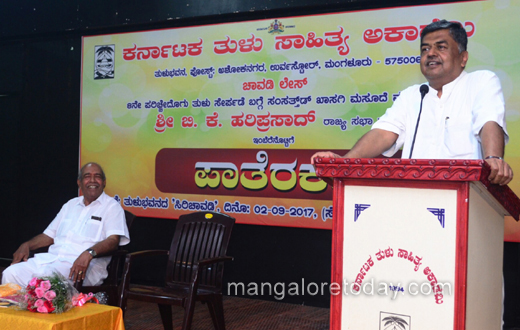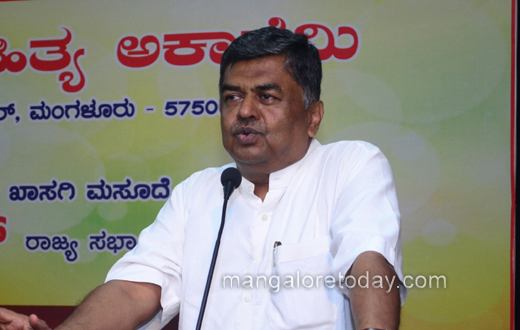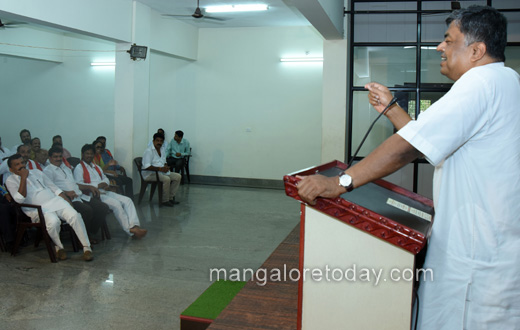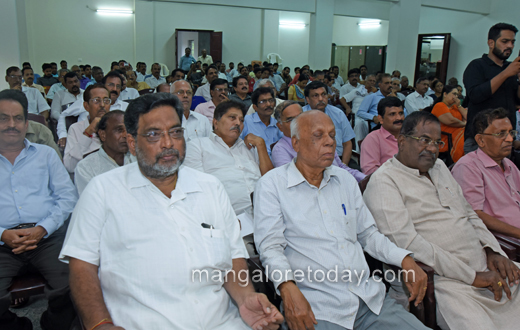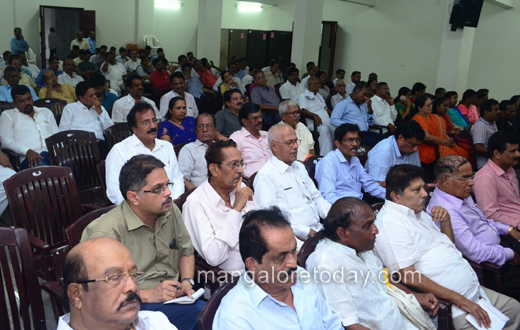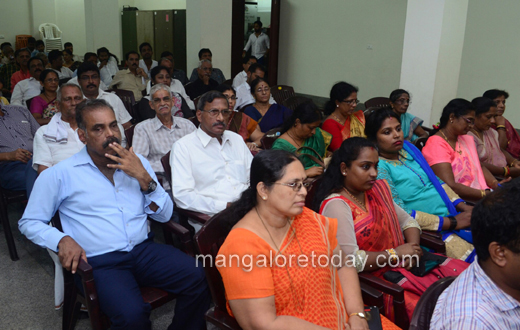 "If Tulu Sahitya Academy president A C Bhandary wishes to meet chief minister urging to include Tulu in the Eighth Schedule, then I will also be part of the delegation," he said. He said that 38 languages are waiting for inclusion in the Eighth Schedule of the constitution. A committee, under education expert from Odisha Sitakant Mahapatra, has already submitted a report in this regard to the Centre. The report has not been disclosed so far. However, the Union home minister has promised to include 38 languages, including Tulu and Kodava, into the Eighth Schedule.

"I had moved a private bill in the Parliament in this regard in April 2016 and the bill came up for discussion this year. There is a need to show strength of the people of Tulu Nadu in getting recognition for the language," he said.

To show the strength of Tulu community members, Tulu Day should be observed once in a year. Also, all the candidates, who contest the upcoming elections, should demand recognition to Tulu language. There is a need to fight for the cause Tulu language by keeping aside party politics, he
felt.

Hariprasad said Tulu did not get "Rajashraya" after Vijaynagar King Krishnadevaraya. After the unification of Karnataka, Kannada gained prominence. There is a need to support the growth of Tulu language, he said. "It is a tragedy that a language that is spoken by over 20 lakh people has not received Constitutional recognition. Tulu is one of the Panchadravida languages, which has a history and legacy," he said. Earlier, Tulu Academy president A C Bhandary appealed to Hariprasad seeking the release of funds under MPLAD for the completion of Tulu Bhavana work.

Hariprasad said he will extend a helping hand as soon as the grants under MPLAD are released by the Centre. Only pressure can bring about a rightful place for Tulu.

Write Comment
|

E-Mail
|
Facebook
|

Twitter
|

Print