Clara Pinto of Mangalore roots celebrates a Century
Mangalore Today News Network
By I J Saldanha Shet
Mangaluru, Dec 2, 2018: Mrs. Clara Pinto, nee' Coelho was born in Bijay, Mangalore on November 27, 1918; the worldwide conflict, "The War to End Wars" that started in 1914, had just come to an end. Now end November 2018, 100th mile-stone celebration marked this singular event in Fraser Town, Bangalore; for the centenarian was a a true human who reached out to one and all around her without exception, over the last century.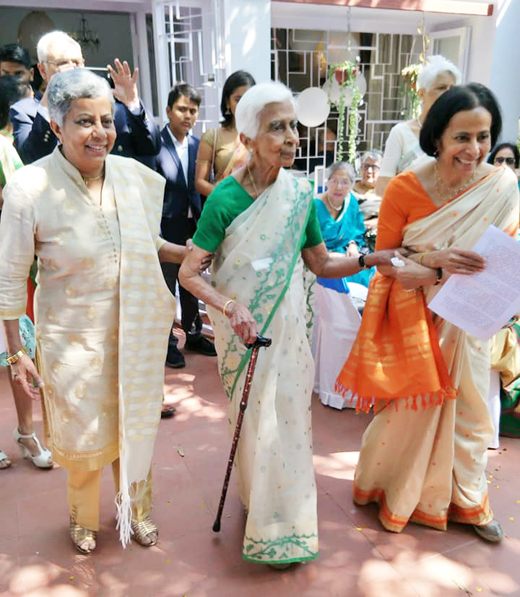 Clara, who was the youngest in a family of ten children, lost both her parents as well as her eldest sister before attaining her tenth birthday. All her brothers left Mangalore (her eldest brother served in World War I and was said to be chauffeur to the King of Afghanistan after the war) and Clara was brought up by her elder sister Martha and her family (to whom she has always remained very close). In 1942 she married Bonfilius Pinto, coffee planter; they had 8 children, though one daughter died in childhood. The family settled in Bangalore in 1960 and have lived there ever since. Bonfilius died in June 1992, a month after their golden wedding.

Descended from a very illustrious family of 19th century Mangalore, known as the Codialbail Coelhos (after the locality in Mangalore where this family lived). Clara's great-grandfather Chevalier George Martin Coelho was the first Mangalorean to be awarded the knighthood of St Gregory, by the Pope. This was in 1868 and no other Mangalore origin person was to receive this award for the next 60 years.

A niece of hers mentioned that she always exudes a reassuring feeling of stability, security and continuity. Looks much the same today as can be remembered in the mid-1960s. Always slim, elegant and energetic; bright eyed smiling brilliantly with a sharp sense of humour. Though no longer strong to stand for hours, tending the garden, nonetheless she retains the same verdant personality as long ago. Friend, philosopher and guide, her words of wisdom have inspired and helped much. She often said "Give a particular place for everything and keep it there," and today when one sees people spending hours searching for keys, spectacles and other things, this 100 year old knows where everything is and is always at peace. Her faith in God was tremendous and she inculcated it in all whom she met. Mrs. Clara Pinto is often reffered to as "Duchess of Fraser Town".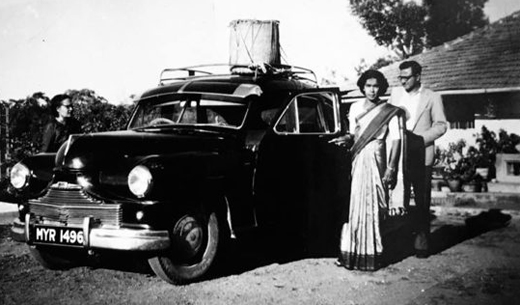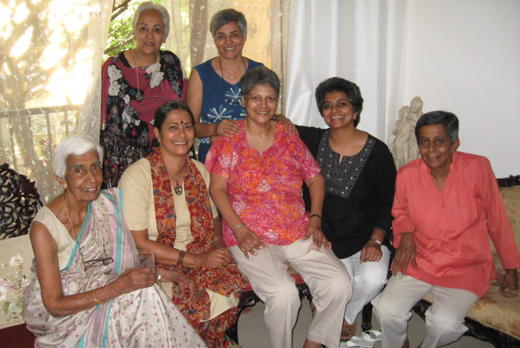 The rare woman who could hop into a jeep and drive single-handedly to the plantation. A woman who was straight-spoken, confident and unafraid; whom all men respected (and, many, even a little intimidated); who understood business and discussed it with the men. Over and above this, also excelled in what women were supposed to accomplish. That is, have a house full of happy, active children and a dining table laden with delicious food and goodies! Truly "clear", "bright," and "distinguished", as "Clara" means in Latin.

A granddaughter states, "The hallmark of her life has been discipline, from prayer and devotions, what she eats and wears all was in correct manner modest and in moderation. She now has 12 grand children, 9 great grand children and makes time for each and every one in her life - an amazing lady of a century.

(Compiled: From information provided by Dr.Michael Lobo and Mr.Pascal Alan Nazareth IFS - retd)

Write Comment
|

E-Mail
|
Facebook
|

Twitter
|

Print