City Rangamandira still a far cry
Mangalore Today News Network
Mangaluru, Feb 12, 2015: Months have gone by since the DK district administration's efforts to generate funds for the Rangamandira at Bondel for the city a good quarter century ago. Yet it seems that it still not arrived at a reasonable goal which is a long way off and not yet in sight.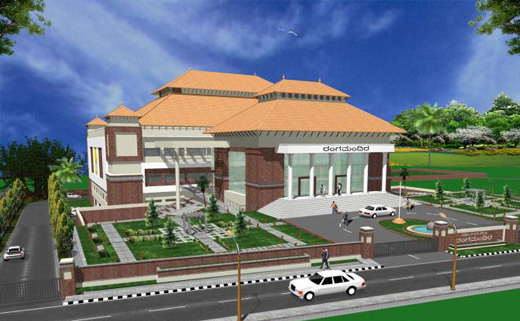 Two proposals have been forwarded — one to the State government and the other to Centre's Tagore Cultural Complexes Schemes, which the district hopes will foot 60 per cent of the cost of the project estimated at Rs. 24 crore. The Rangamandira is billed to emerge as a cultural hub at Bondel for the city.

Since the amount to be invested is more than Rs. 5 crore, the project has to be cleared by the State Cabinet. It is presently under the consideration of the Finance Department. DK Deputy Commissioner A.B. Ibrahim said that it is now going to happen as the signals were positive now.

DK district administration, has taken the project seriously and initiated stern activity in August-September raising hopes of realisation. It has about 15 per cent of the funds – Rs. 3.2 crore. It hopes the State government would provide about Rs. 6 crore. After realising that the Centre's Tagore Cultural Complexes Scheme could foot 60 per cent of the cost of such complexes, the authorities have redrawn the proposal to the guidelines of the scheme.

Near three decades ago, the State government proposed a scheme under which each district headquarter was to get a Rangamandira. In fact, foundation was laid near the Kadri Park earlier for it but the building never came up because of inter-departmental bickering over land issues. Though welcomed by all, noted theatre and film person Sadananda Suvarna, had suggested that the Rangamandira should have one regular theatre and the other a mini theatre so that experimental plays could be allowed in the mini hall. This has been ignored now.

The Rangamandira on the 3.35-acre land at Bondel, will have a worthy entrance hall showcasing the culture and tradition of the district, air-conditioned auditorium with 1,500 seats equipped with modern sound system and stage lighting, two lecture halls with 200 seats each, art gallery and exhibition space (750 sq mt), four guest rooms and VIP lounges, two open air theatres with seating capacity of 200 seats; cafeteria, parking for 130 cars, lawns and landscaped area around the building. The site selected is located a few yards away from the Bondel bus stop.

Write Comment
|

E-Mail
|
Facebook
|

Twitter
|

Print