Christian groups hold 'Bruhat Prathibatane', protest attacks on churches and people
Mangalore Today News Network
Mangaluru, Mar 28, 2015: A huge gathering of local Christian groups staged a strong protest in front of District DC office here on March 28, Friday evening. leading members of the clergy the Vicar General Fr.Denis Moras Prabhu, prominent priests, nuns, leaders of associations, institutions, lay people, youth and admirers participated enthusiastically.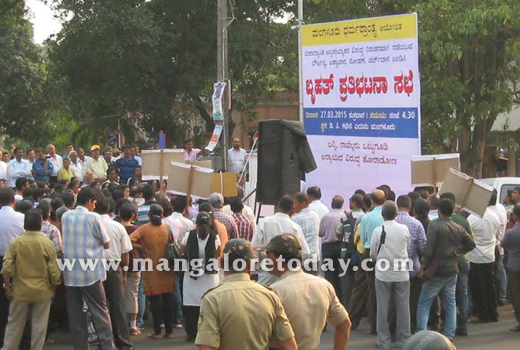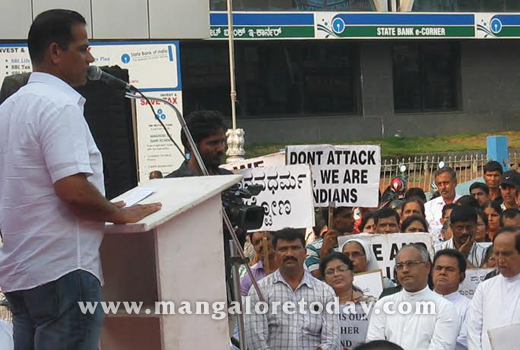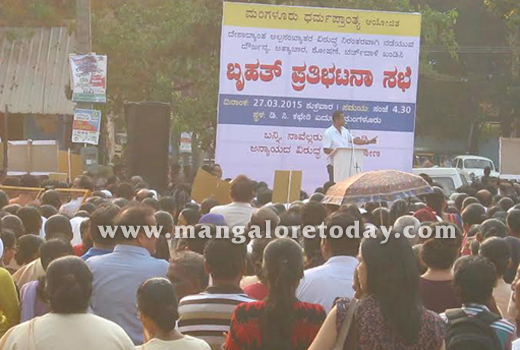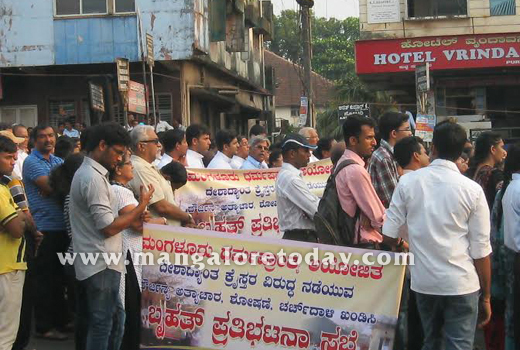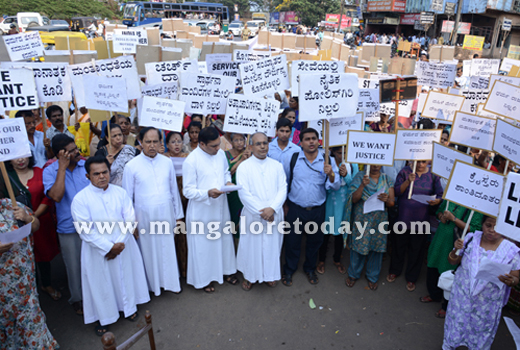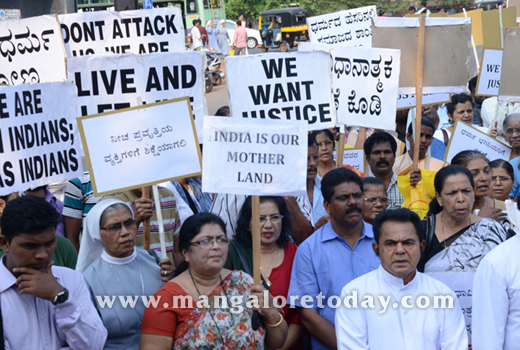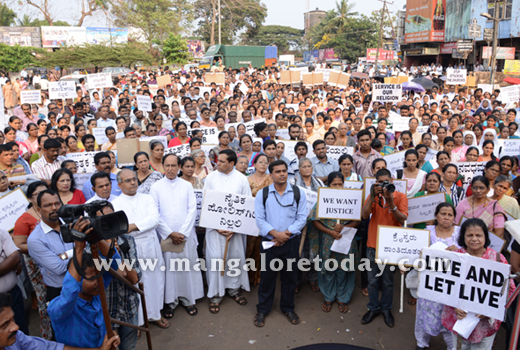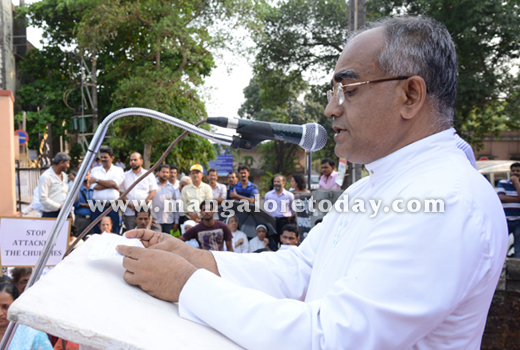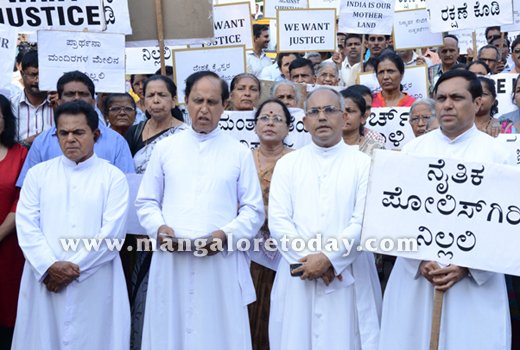 They demanded that the Government must take note and act seriously to protect the minority from motivated and mischievous elements from a few basic criminals. it is a wonder that some leaders with a false sense of authority are cashing in with outrageous statements and squarely distorting truth in a land where Hinduism which stands for truth and tolerance is the main stay.

Christians and minorities too are full traditional citizens of this ancient land. India's constitution guarantees the total right to follow any religion and all are equal in eyes of the law and practice. Then why discrimination? All have a right to follow the culture and beliefs. They demanded that all forms of atrocities must be curtailed and peace with harmony must rule. Activists said that a tolerant attitude should not be mistaken and as soon as the situation calls for it, fitting retaliations will be strongly made.

Two well known activists who spoke thunderously at the well attended rally were Roman Lobo and Nelson Moras Ujire. They said that attacks will be countered strongly if the atrocities are continued. Christians from centuries have provided superior education, health care and generous welfare action for the down trodden every where without discrimination.

Even the leaders of yesterday, today and tomorrow from all walks of life in India acknowledge the good things they have have received through Christian institutions and so on. Charges of 'conversions' are absolutely unfounded, any sane person can see that the Christian population for over a century has remained stationary at about 2% - so where are the converts? Conversions is taking place only to be better citizens and better humans. Christians follow an agenda that promotes patriotism and love for the mother land - Bharath!

Estimate the schools, colleges, hospitals and so on that this tiny community which consists of all castes, languages and Indian cultures has facilitated for the larger good and it can be readily understood how the facts are.

Look around in any corner of India and see the good that Christian groups do - here weigh from historic times the good that was done and continues to be done........the harmony and kindness that exists between Christians and any of the others....and the truth will surface; no amount of brain washing by a tiny number among the millions of the main stream can be allowed to tarnish the reputation of our ancient social patterns in the Nation. The activists who put forward facts and figures as such were cheered and supported by a large gathering of people.


Write Comment
|

E-Mail
|
Facebook
|

Twitter
|

Print